Ten games certainly do not make a career, but Montreal Canadiens forward Jesperi Kotkaniemi's 10-game postseason performance certainly made a difference. If nothing else, it served as vindication in some fashion.
Kotkaniemi's Rookie Season to Remember
Truth be told, a single season generally doesn't make a career either, thankfully. After a 2019-20 to forget, during which Kotkaniemi was limited to eight points in 36 games, the sophomore center shared the team scoring lead in terms of goals (four) during the postseason.
"I just think everyone faces though tougher parts during their careers. Hopefully [last season] was mine. I think it's just time to move forward from that," said Kotkaniemi at a training-camp press conference.
Granted, Kotkaniemi didn't have any postseason assists, but his overall play, especially around the net, helped his critics to remember not only why he had been drafted so high, arguably off the board, at No. 3 overall in 2018, but how his 2018-19 rookie season was a such a resounding success.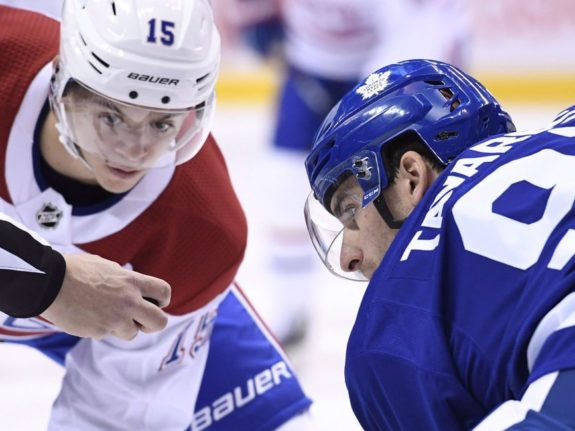 After all, the 34 points he scored are nothing at which to scoff. That's especially true in the context of Mario Tremblay's 39-point record as an 18-year-old in 1974-75. For the record, Tremblay suffered a downtick in production the following season as well, and he turned out okay (as long we're not talking behind the bench).
Furthermore, Kotkaniemi also had a realistic shot to break the record, with 32 points in his first 65 games before scoring just two in his final 14, with head coach Claude Julien actually scratching him due to apparent fatigue. Yes, ultimately, the downswing in production carried over into last season. but there should have been several reasons for Habs fans not to grow overly concerned with his career trajectory, considering he missed seven games early on due to a groin injury and another eight mid-season due to a concussion.
Kotkaniemi More than Mere Depth
The fact that Kotkaniemi produced at a point-per-game pace in the American Hockey League upon being demoted, should have been a sign that he would be all right. Sure, success in the AHL is far from a guarantee of success in the NHL, but, with Kotkaniemi having already produced at the big-league level, it was confirmation he was on the right path. Then he went and proved it again against the Pittsburgh Penguins and Philadelphia Flyers last postseason.
Arguably, for the Habs to have the success they enjoyed in the playoffs, albeit in a first-round defeat to the Flyers, they needed Kotkaniemi to return to form. It isn't that he's as much a star as goalie Carey Price of defenseman Shea Weber, whose contributions obviously factored in to a greater degree. Instead, it's more the depth in the lineup that Kotkaniemi represents. The same is true this season.
For the Canadiens to improve on last summer's performance, they need to be able to depend on three lines at least. General manager Marc Bergevin's offseason acquisitions like Tyler Toffoli, Corey Perry and Michael Frolik certainly help in that regard, but the players already in place need to perform as well.
With that in mind, all Kotkaniemi has been doing this training camp is proving he's in the right place or rather that his place in the lineup, projected to be between Toffoli and countryman Joel Armia, is both secure and, more importantly, earned. According to Armia himself at a separate training-camp presser, Kotkaniemi has already begun addressing whatever issues that have been holding him back up to now.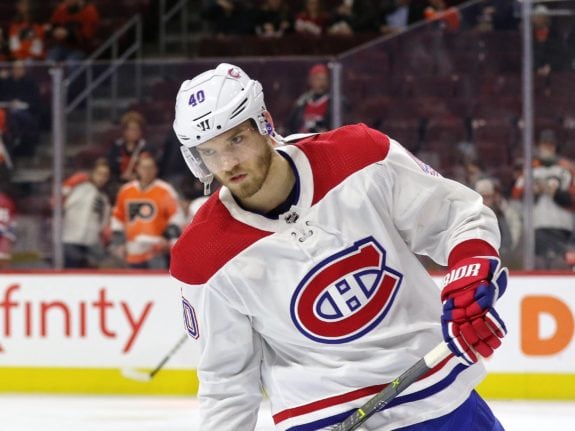 "I think [Kotkaniemi] is a lot better skater now," said Armia. "Obviously, his skating is getting stronger every year. I think his hockey sense has always been good, but, now when he's adding a little bit of size and strength, he's going to be really good."
With regard to the size element, Kotkaniemi had noticeably gained a great deal heading into training camp this past summer. He currently lists as 6-foot-2, 201 pounds, which is NHL size through and through. Any argument that his size is lacking is based primarily on bias relative to early perceptions of him earlier on in his career. "Earlier," because, don't forget, it's still pretty gosh darn early. He's still only 20, entering his third season.
For some perspective, teammate Nick Suzuki was only 20 at this point last season, entering his rookie campaign. All he did was one-up Kotkaniemi from a rookie-production standpoint with 41 points (ranked sixth in the league), going on to lead the Canadiens in scoring during the postseason. In other words, with two seasons under his belt at this point, Kotkaniemi is poised to break out, even as a third-line center for all intents and purposes.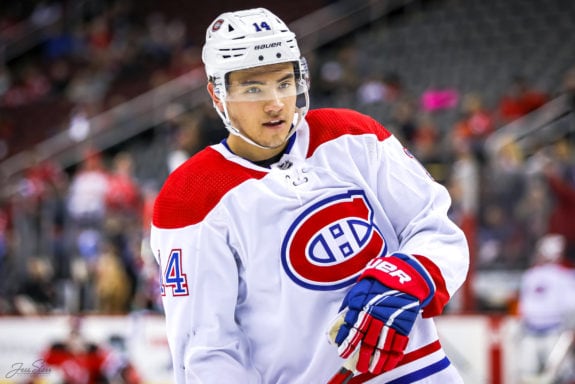 Kotkaniemi may still be below Suzuki on the organization depth chart right now, but things can definitely change in a hurry. If you need proof, Kotkaniemi had been considered a bust by many as recently as six months ago. No longer. Rumors of his drop down the organizational depth chart have been greatly exaggerated. The demotion to the AHL should be a distant memory at this point, because it's inherently likely he can only move up from here.