Ever one to do what he thinks is best, regardless of the consequences, Montreal Canadiens general manager Marc Bergevin has done it again. This time, going off the board to select center Jesperi Kotkaniemi with the third pick at this year's NHL Entry Draft, it may just work out, though.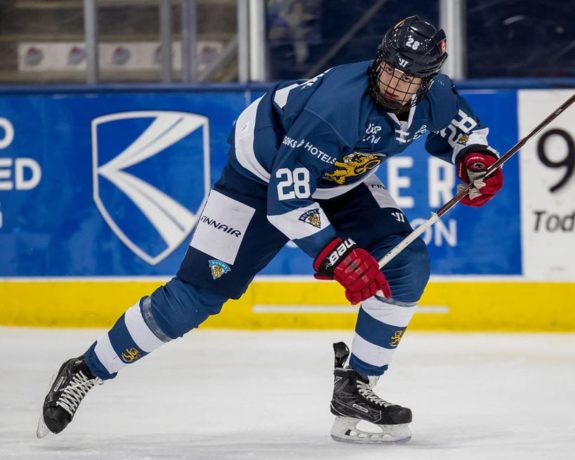 Kotkaniemi vs. Galchenyuk
It's almost as if Bergevin has come full circle, assuming Kotkaniemi was truly his pick. Back in 2012, he reportedly deferred to his scouts, who recommended he take Alex Galchenyuk at No. 3 instead of Morgan Rielly. That obviously hasn't worked out, as planned.
Marc Bergevin says he liked Morgan Rielly in the 2012 draft, but listened to scouts with the Alex Galchenyuk pick.

— Chris Johnston (@reporterchris) November 17, 2014
In retrospect, the Habs might have made better use of Rielly than Galchenyuk, considering their current needs on defense right now. Rielly is of course a left-handed defenseman, arguably the Habs' biggest need… even more than a center. And you can't really bring a defenseman along on the wing, thereby potentially stunting his development.
That isn't to suggest Bergevin should have taken a defenseman at No. 3 instead, though. If the plan heading in was to fill one of the team's gaping holes, a No. 1 center, as Kotkaniemi is slated to become, is infinitely more valuable than a top-four defenseman. That's what Quinn Hughes, the next defenseman selected, who went to the Vancouver Canucks at No. 7, is projected to be.
In that sense, in getting the top center said to be available, Bergevin seems to have known what he was doing. That's in stark contrast to his handling of Galchenyuk and how it all culminated.
Much like how Galchenyuk just got traded, it's hard to say whether or not Rielly would still be a Hab had he been drafted in the former's place six years ago. After all, last summer Bergevin blew up his defense, effectively getting rid of all his incumbent puck-moving defenseman except for Jeff Petry. That was as if to double down on the strategy of going all in on his goaltending, better insulating goaltender Carey Price with stay-at-home types, like Karl Alzner for example.
As such, much like (too) many of his recent moves, Bergevin's decision to ship Galchenyuk out of town for Max Domi was inherently flawed and represented an arguable downgrade at the exact same position (left wing).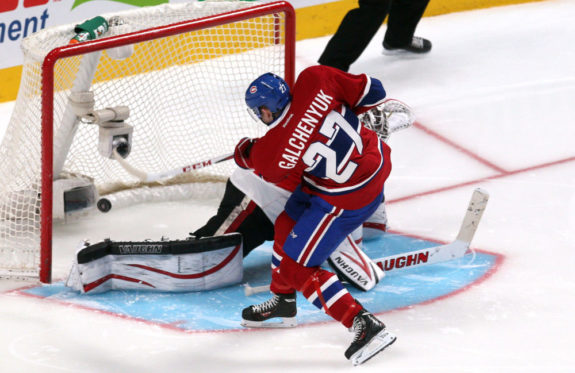 Kotkaniemi vs. Zadina
That's one way to look at the Kotkaniemi selection, as Bergevin passed on the consensus third-overall pick in right-winger Filip Zadina to go off the board (to pick a player who was ranked approximately eighth). However, even if the Habs are pretty weak on the right side, finding a legitimate top-line center is obviously the bigger need. Ideally, Bergevin would have traded down and gotten more assets, but seeing as the Arizona Coyotes were thinking much along the same lines at No. 5 overall as the Habs, to draft a center, going off the board themselves with Barrett Hayton, the thinking is they would have taken Kotkaniemi instead.
So, Bergevin could have only dropped down to No. 4, by trading with the Ottawa Senators. Because the Senators seemed more than happy to pick Brady Tkachuk and didn't want Zadina themselves, Bergevin was out of options. He took the player he wanted at the only place he could have had him. He can't be blamed for that.
It's not a reflection on Zadina that he fell as far as he did. It's a reflection on the general managers who made picks Nos. 3 through 5. It's similarly not a reflection on Galchenyuk, who will be an unrestricted free agent in two years' time, that Coyotes GM John Chayka took another center in Hayton in spite of having preached the ex-Hab's potential at the same position following last week's trade. Galchenyuk may not be around by the time Hayton is ready.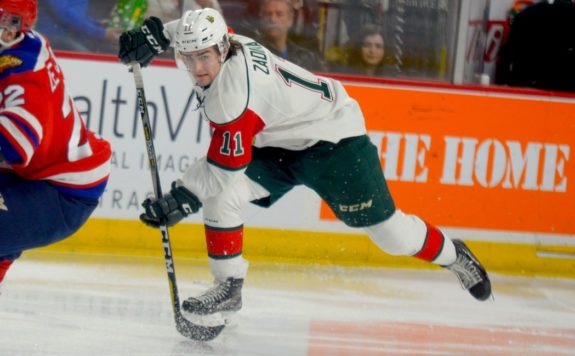 You also get the impression Senators general manager Pierre Dorion, who's far from earned rave reviews for his job at the helm of the Senators, was always going to take Tkachuk. All due respect to Tkachuk, who's projected to be a talented power-forward left-winger: Had the Habs taken him, that would have been the wrong pick, going with size and supposed character, at a position the Habs have already filled, over skill and scoring ability.
In sharp contrast, the Habs picked Kotkaniemi, who seems to have both. Kotkaniemi is far from a bad pick. Time will tell if it was the right one, though. That's not just in reference to how Kotkaniemi and Zadina will pan out relative to one another 5-10 years down the road. It's also in reference to how Kotkaniemi is realistically a few years away from the NHL.
Kotkaniemi a Bad Pick, But Only for Bergevin
That's in large part why this pick, as much as it reeks of Bergevin in its sheer arrogance, runs counter to what everyone expected him to do. His job is in jeopardy now. Kotkaniemi, especially with the blowback Bergevin is sure to get by having gone off the board and failed to trade down, will not help him. Even if Kotkaniemi doesn't work out, the pick will help his legacy, though. And his legacy could definitely use some strengthening.
The easy thing to do would have been to draft the NHL-ready player in Zadina. The wrong thing to do would have been to pick Tkachuk. The dumb thing to do would have been to trade the pick altogether for immediate help. Bergevin and his team surprised almost everyone by deciding to play the long game.
Whether or not it works out, he likely will not be around to see the fruits of his labor in this one case, considering his track record leading up to the draft and how the Habs are now facing a second consecutive non-playoff season (third in four years).
Talk about it all coming full circle, with Bergevin likely having one foot out the door. Galchenyuk was his first-ever pick as GM, after Bergevin had gotten hired mere weeks before. If this pick truly is one of his last moves as GM, it's only fitting that Bergevin be able do something positive for the team in his departure, which he rarely could over the last few years.
Kotkaniemi, as the team's potential top center of the future will unavoidably evoke thoughts of Saku Koivu, who the Habs selected out of Finland in the first round in 1993. Hopefully, the Habs will do a better job managing expectations of Kotkaniemi, with Koivu always having received flak for not being a true No. 1 center and the city as a whole not fully embracing their one-time captain of a record-tying 10 years.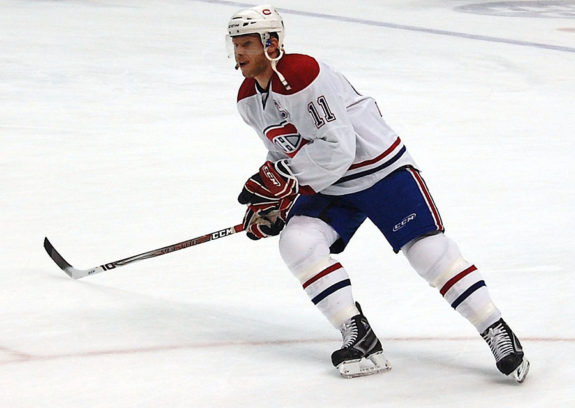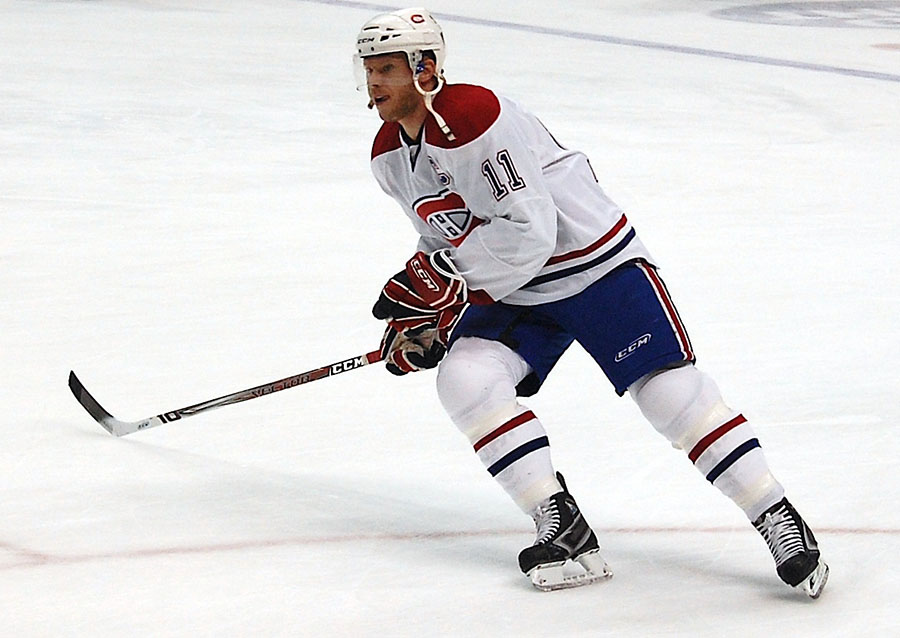 If the team fails to properly develop Kotkaniemi like they did with Galchenyuk, that will not be on Bergevin, though. He'll have done his job to the best of his ability, here.
Kudos.