The success of the Alex Galchenyuk trade for the Montreal Canadiens will depend largely on Max Domi's next contract.
Domi for Galchenyuk
That's the one (only) positive in this Domi-for-Galchenyuk swap for Canadiens general manager Marc Bergevin, who essentially gave up on Galchenyuk one year after giving up on the Galchenyuk-at-center experiment with his acquisition of Jonathan Drouin. The Habs get one year younger with Domi, who is a restricted free agent.
With Galchenyuk set to become an unrestricted free agent in the summer of 2020, the Habs were going to lose him in a couple of years anyway. That's at least the working theory as the relationship between the two sides just wasn't (working). After being bounced all over the line-up over the last few seasons and publicly criticized by Bergevin himself, Galchenyuk would have had no reason to stay.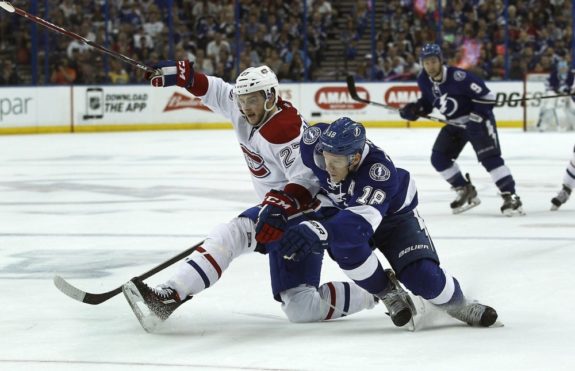 So, in that sense, as long as Bergevin gets Domi to stay well past what had been the projected expiry date for Galchenyuk's relationship with the Habs, it's not a horrible move. Bonus points if he can replicate the cost-effective nature of Galchenyuk's deal, with his latest contract only paying out $4.9 million per, as it had been signed after a disappointing second half to last year's 2016-17 campaign.
Disappointing Return in Domi
In that sense, Bergevin has little to worry about. Domi's been all about disappointing Arizona Coyotes fans over the last little while. After an impressive 52-point rookie season, in which he scored 18 markers, he only managed to double that goal total over the last two seasons. His output dropped to 38 points (9 goals) in 59 games in 2016-17, but this past season, in which he scored 45, was probably more frustrating as those came over a full 82 games.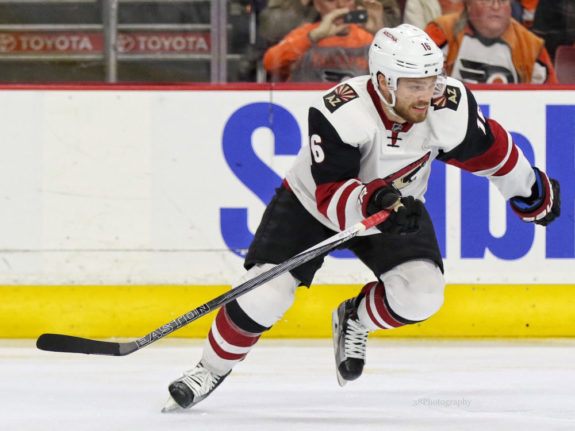 Contrast those with the 19 goals and 51 points Galchenyuk scored in what was a deceptively quiet 2017-18 season for him and it becomes clear: Galchenyuk is the better player in this deal. That means, for the third straight summer, Bergevin has managed to downgrade his line-up via trades (dating back to the Lars Eller, Andrew Shaw deals in June 2016). He never learns.
Regardless of whether or not Bergevin felt he had to make this deal, he should not be commended for getting out ahead of this even if he would have ended up losing Galchenyuk for nothing (two years down the road). That's because of the part he played in mishandling Galchenyuk.
When he was drafted third overall in 2012 (as Bergevin's first-ever pick), Galchenyuk was projected to be that big center the franchise had needed for literally decades. For the sake of argument, let's say he was never going to work out down the middle (in spite of statistical evidence to the contrary, with 23 points in his first 24 games at the position last season). Galchenyuk is still a 6'1", 207-pound sniper with a 30-goal season to his credit. Domi is a 5'10", 195-pound supposed scorer with diminishing returns in that department.
Buy Low But for Big Money
In other words, Bergevin traded for Domi when his stock was low, using one of his most attractive trade chips without getting anything back in exchange to help him fill one of those two glaring holes in his line-up: at center and on the left side of his defensive corps. That's for the second season in a row, following the Mikhail Sergachev, Drouin debacle.
Seriously, this guy doesn't learn from his mistakes.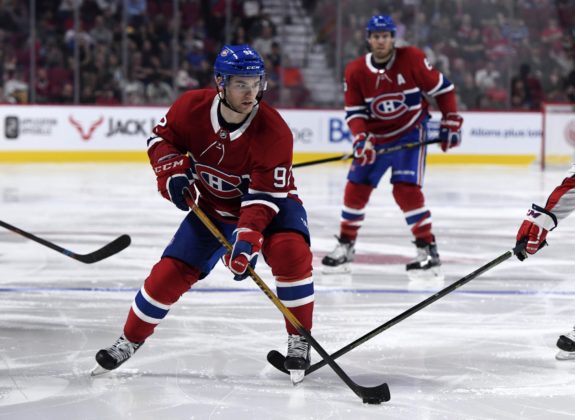 It's just swell Bergevin's superpower seems to be a thick skin and he's able to swing big deals like this without fear of how they will perceived by the general public. If only he could, you know, win one of them from time to time. Otherwise, it's more like he's that one supervillain who always gets away. Or won't go away, more accurately.
Yes, Domi can theoretically play center, but, like Galchenyuk, he's been primarily deployed on the left side and his issues on defense have been just as well-documented. So, if the rationale behind this deal for Bergevin was to get someone new to try out at center, the only way to spin it would be the old trope of a change of scenery doing players some good.
That makes this deal, one in which the Habs again dealt one of their top offensive weapons, even less of a slam dunk. That's especially true from the Habs' perspective, seeing as Galchenyuk is the player who's displayed the most potential between the two. He's just likelier to be the one to break out and go on to enjoy more success in his new surroundings, especially seeing as it seems he'll be given a degree of freedom he never had in Montreal.
Chayka on Galchenyuk: "He's has success playing the center position. … I don't think we'd make this trade if we didn't think he had the ability to play center."

— Stephen Whyno (@SWhyno) June 16, 2018
If Bergevin legitimately believes he won this trade, he's further out of his element than anyone has given him credit for up to this point. As a result, it's more a matter of justifying it, and the only possible way he can, at least to himself, is if he saw the relationship with Galchenyuk, a player who was likely going to leave eventually, as a lost cause.
In that sense, this deal gives Bergevin and the Habs a fresh start. Again, that wouldn't mean so little if Bergevin could just learn from his mistakes. Much like the mistreatment of Galchenyuk, this trade is poised to be another one.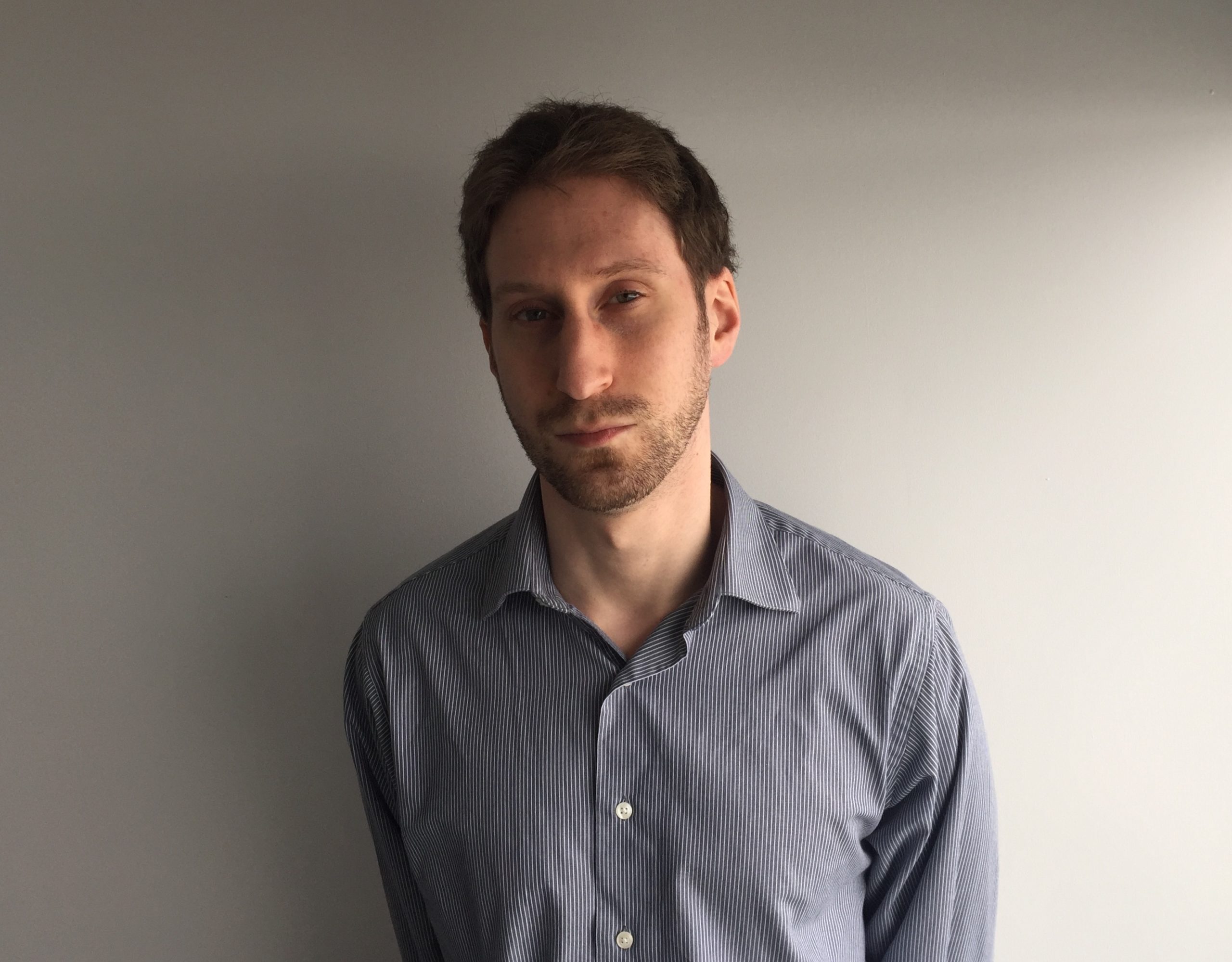 After 10 years of writing hockey, Ryan decided it was as good a time as any to actually join The Hockey Writers for the 2014-15 season. Having appeared as a guest on such programs as CBC Radio One's Daybreak, Ryan has also written for the Montreal Gazette and Bleacher Report and worked for the NHL itself and his hometown Montreal Canadiens. He currently writes about all things Habs for THW, with it being a career highlight for him to have covered the 2021 Stanley Cup Final as a credentialed member of the press.