In today's rumor rundown, there is more news as it pertains to the Mike Hoffman situation in Ottawa. Meanwhile, the Boston Bruins are looking at Ilya Kovalchuk which could make keeping their current roster intact tricky. There is interest in one of their better centers; would the Bruins even consider trading him? Another team is in on Kovalchuk and the Fourth Period is speculating the Edmonton Oilers are taking calls on a couple surprising names.
Hoffman's Trade Value Taking a Hit
The Mike Hoffman and Erik Karlsson situation is odd and unfortunate but also potentially an opportunity for another NHL franchise as Hoffman's trade value is plummeting. Hoffman himself may not have anything to do with these cyberbullying allegations but the story, the potential connection to someone that may have done something so awful and the hint that Hoffman might bring trouble with him to a new team has interested parties pulling out until everything is resolved.
Making matters harder for the Ottawa Senators to get fair value, Hoffman's agent released a statement saying,
"What we've indicated to Pierre [Dorion] is that, and let's call a spade a spade, it would be very difficult for both parties — both Erik and Mike as well as the wives and the fiancées — to co-exist in the same wives' room and the same dressing room."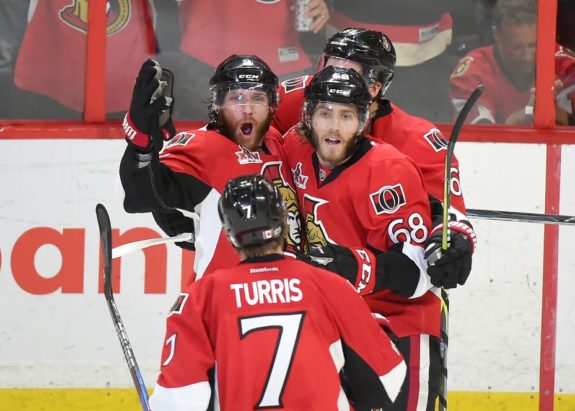 Darren Dreger is one of many who are saying the cyberbullying allegations will make it more difficult to trade Hoffman and that if the Sens can find a team willing to take on such a soap opera, they would only be willing to do so if the acquisition costs of Hoffman go way down. The Senators know they can't keep these two men at the same time, nor their wives in the same organization. The Senators will not choose Hoffman over Karlsson and everyone around the NHL now knows why Hoffman is on the block. Dreger added, "In a perfect world you would like to separate hockey from the other stuff, but in this case, there are general managers with a considerable interest in Mike Hoffman that are worried about the other stuff."
Expect a team not afraid of the potential blowback to get a really good deal on Hoffman before the NHL Entry Draft.
Related: NHL Rumors: Marner, Lucic, Spezza, More
Boston Moving David Krejci and/or David Backes?
Darren Dreger of TSN spoke about the Boston Bruins interest in Ilya Kovalchuk but that one of the interesting ways the Bruins might make room is by moving David Krejci. While there is hesitation in doing so, there are also a number of teams interested in the center. GM Don Sweeney has gotten several calls. Dreger said;
"I know that there are teams calling on David Krejci as well. The Bruins would like to move [David] Backes. I think they're again a little reluctant to consider trading David Krejci, but every player has a price tag. I think we need to look at Don Sweeney, the GM of the Bruins, as being perhaps a team and a GM that could be very active in the days ahead."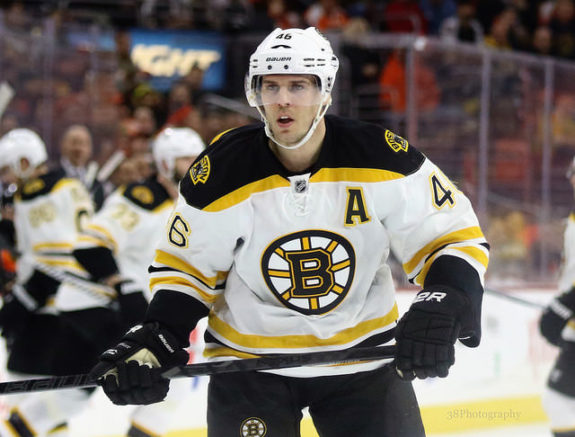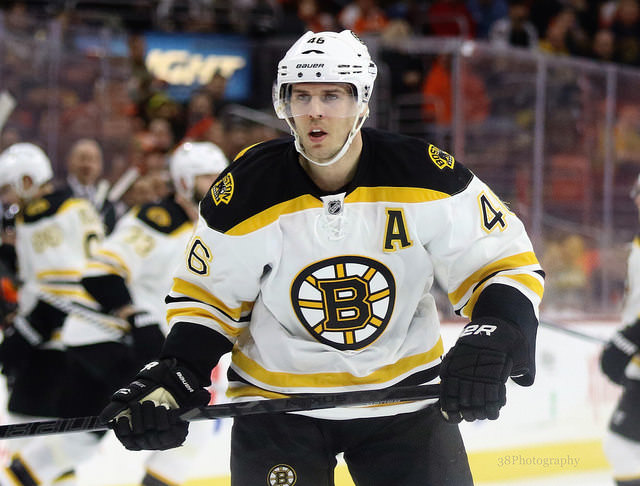 The question is, can the Bruins fill the hole trading Krejci might create and is that hole worth moving his $7.25 million off the books for the next three seasons? He is the highest paid player on the team and moving him does open options to add different pieces while letting the young guys take on more responsibility. Should the Bruins be able to move Backes instead, the team might not need to move Krejci. Moving Backes won't be easy considering the salary, bonus money and no-move clause that is in effect until next year.
There are other rumors the Bruins are considering moving defenseman Torey Krug to get into the first round of the NHL Entry Draft in a couple weeks.
Related: NHL Rumors: Karlsson Trade Request, Oilers Hunting, More
Blues in on Kovalchuk
It is now official that the St. Louis Blues are in the Ilya Kovalchuk sweepstakes as general manager Doug Armstrong told the St. Louis Post-Dispatch on Friday they haven't set an official meeting but "there's certainly intrigue". Armstrong said, "Always looking to improve our team. We're like all teams. [Kovalchuk] is 35 years old, there's risk involved with players of that age. But he could be Jaromir Jagr. He could start slowing down at 41. Or he could come back and hit the wall. You never know. He added, "we certainly talked to his agent asking him to explore our situation and see if there's interest."
The Blues missed the playoffs last season for the first time since 2011. They are rumored to be one of the teams looking to make changes this offseason and Kovalchuk certainly qualifies.
Oilers Taking Calls on Talbot and Nugent-Hopkins?
We know the Oilers are looking at options involving Milan Lucic, but the Fourth Period is reporting Edmonton is "entertaining trade calls for goaltender Cam Talbot. According to a source close to the situation, Talbot has been asked to provide his list of 10 teams he'd be willing to sign off on a trade for." They mention that the Carolina Hurricanes are actively speaking with Edmonton about Nugent-Hopkins and Talbot with defenseman Justin Faulk and forward Jeff Skinner coming the other way.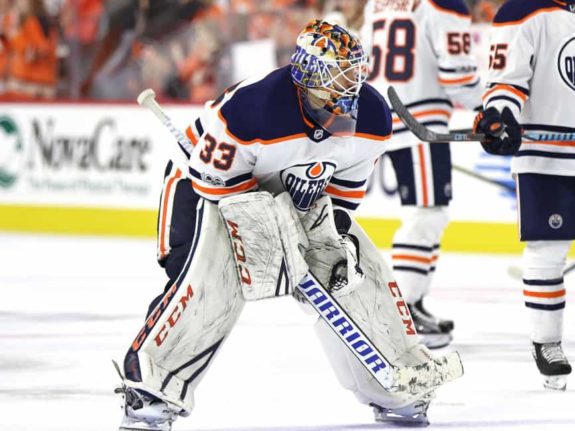 Considering this is the only source reporting this rumor right now and The Fourth Period is not necessarily known for breaking major trade news, this should be taken as speculation and that we note this might not be the actual trade but that these are pieces involved in some sort of exchange between the two teams.
Flyers Looking to Add Big
Dave Isaac of the Courier Post is reporting that the Flyers are looking to add a top player to their roster via trade or free agency noting Ron Hextall said, "We'll try. If we can't, we can't and we'll move forward." With between $18 and $22 million in salary cap space, they understand they need to find a balance between offering good money on a free agent and not messing with their future internal contracts.
He explained any deal will need to be short-term. A player like John Carlson is out of the mix since Hextall said, "We're certainly not going to reach out on a seven-year deal on a good player, I can assure you that."