The Montreal Canadiens have re-signed forward Max Domi to a two year contract worth $6.3 million shortly after acquiring him in a trade from the Arizona Coyotes, the team announced Saturday. The Canadiens sent Alex Galchenyuk, the third-overall selection from the 2012 NHL Entry Draft, to the Coyotes in exchange for Domi and it didn't take long for them to renegotiate a deal with their newest forward – a deal that will see him earn $3.15 million per season.
Two-year contract ($3.15 million AAV) for Max Domi.

DETAILS ➡️ https://t.co/1BjpW4lxYK #GoHabsGo

— Canadiens Montréal (@CanadiensMTL) June 16, 2018
Strangely enough, the Canadiens made a similar move just one year prior when they traded prized defensive prospect Mikhail Sergachev to the Tampa Bay Lightning in exchange for forward Jonathan Drouin. A new contract was renegotiated shortly after on the same day, exactly one year ago today.
In acquiring Domi, the Canadiens have indicated that they're done looking back on the circus that was the Alex Galchenyuk-era in Montreal. While Galchenyuk has proven that he can be a very good offensive player, the concerns over him defensively and their inability to decide on whether or not he was a center or winger ultimately proved to be too much to come back from and the relationship appeared to be heading in a worse direction than a better one.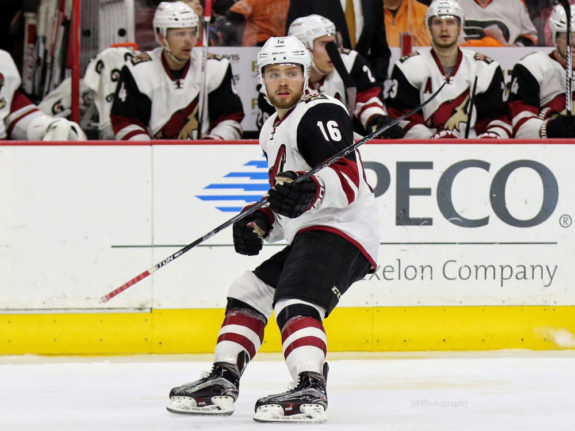 Domi may not have been able to replicate the success that he saw in his rookie season when he scored 18 goals and 52 points in 81 games, but he's been about as productive a forward in terms of point production as Galchenyuk has been in his career and is one year younger than the newly-acquired Coyote. Still, out of the two forwards, only Galchenyuk has reached the 20-goal mark in his career and he's actually done so twice, including a career-high 30 goals in 2015-16.
Domi's ability to impact a game for his team shouldn't be overlooked,  however, as the 23-year-old brings an offensive skillset to the Canadiens that is coupled with a willingness to play physically and let opposing players know whenever he is on the ice. While enforcers and "tough guys" may be getting fazed out of the NHL, Domi is a nice hybrid of physicality and skill and could do well with a fresh start in Montreal.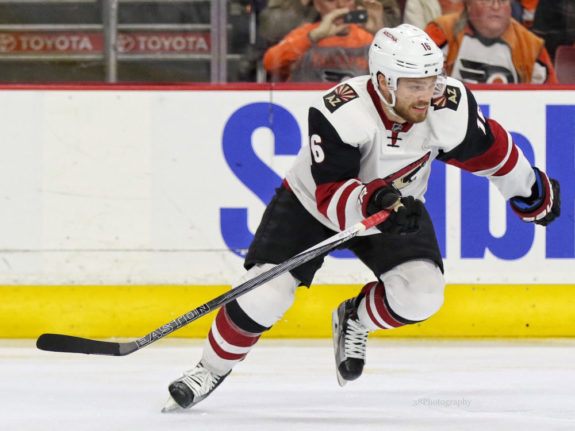 The Canadiens just recently re-signed Galchenyuk to a new contract worth $14.7 million and with two years remaining on the deal, the Coyotes will now take over the $4.9 million cap hit that was designated for Galchenyuk and will be paying only $6.3 total over the next two years instead. With the Canadiens expected to be busy this offseason, clearing up some money in the present makes sense as they'll need to keep their options open in the future.
Related: Canadiens Trade Galchenyuk for Domi
The Canadiens in interest didn't just appear overnight either as the team had discussed a potential trade for Domi at the trade deadline in 2018 before talks ultimately went nowhere, per Insider Pierre LeBrun. While the trade took a little more time than the Canadiens may have liked, they finally got their player and both Domi and Galchenyuk will now get the fresh start that they both desperately need and deserve.