Following a five-game winning streak, the mediocre Montreal Canadiens have fallen back down to Earth. Nothing short of a miraculous turnaround of their season and those of several teams above them in the standings will enable them to reach the playoffs.
The playoffs may be months away, but, seeing as the Habs likely won't be making them, it's never too early to play the blame game. It at least has a tendency to be more entertaining than whatever game the Habs are playing on the ice these days anyway.
Last year's winner is already on to greener pastures. Who's in contention for the title of likeliest scapegoat this season?
5) Tomas Plekanec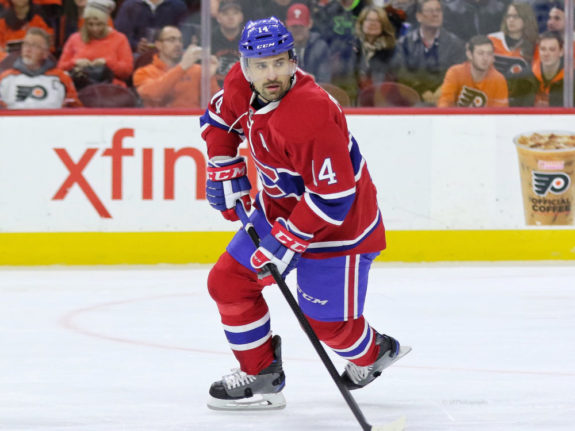 In many ways, Tomas Plekanec is the perfect scapegoat for all that ails the team. Even though he's on pace to (slightly) surpass the shameful numbers he put up last season, Plekanec still has just four goals and 10 assists as he transitions into less of an offensively critical role on the team.
He will also be an unrestricted free agent, meaning his time with the team is likely coming to an end. If he is re-signed, it certainly won't be for the $6 million he's making now, which has turned into a gross overpayment and is another reason why he should theoretically earn the scorn of Habs management and fans.
The thing is, the salary thing isn't even much of an issue, because of all the cap space the Canadiens have. Plus, Plekanec has been a full-time Hab since 2005-06. It wouldn't make sense for the organization to turn on such a loyal, longtime team guy, who's also been criminally underrated in the production department… unless his name is Andrei Markov, and he's asking for slightly less money as a 39-year-old as Shea Weber's cap hit will be at age 40.
Even then, all the Canadiens could muster in retaliation, against believable reports that Markov felt disrespected by the team, was a statement reinforcing how valued he was during his tenure here. Plekanec is relatively safe from management's ire.
4) Carey Price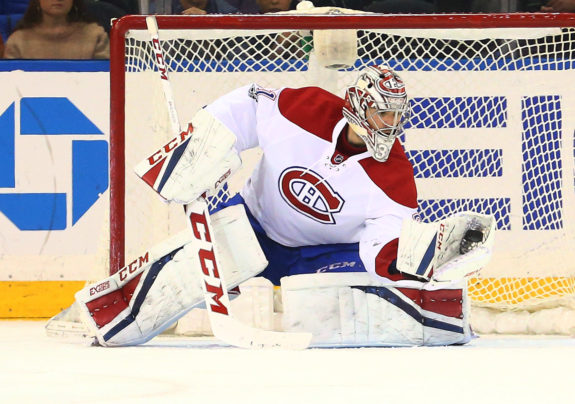 For essentially single-handedly turning the Habs into a perennial regular-season contender since the 2013-14 season, goalie Carey Price has earned some slack. While fans may look at his 2.99 goals-against average and .905 save percentage and then at the $10.5 million he will be making on average starting next season and sense something's amiss, he'll be under contract until 2026.
General manager Marc Bergevin just signed him to that deal, meaning any attempt to paint Price as a patsy would lead to undesired blowback on him and the team. He and the current management regime need Price to turn it around out of self-preservation.
So, even though Price is probably the biggest reason for the team's mediocre record, it's in Bergevin's best interest to prop him up as much as possible, because Price is also the biggest reason he still has his job. Him keeping it is also dependent on Price turning it around. Scapegoating him wouldn't just be impossible due to Price's untradeable contract… it wouldn't make any sense.
3) Max Pacioretty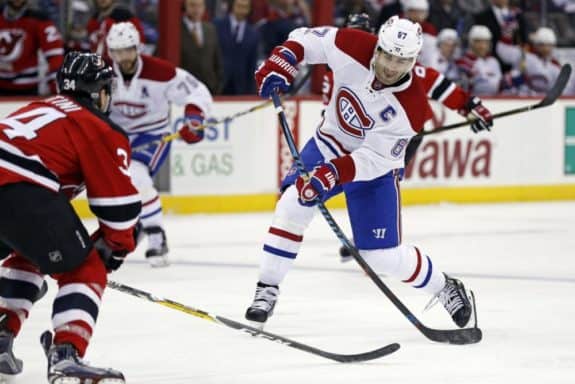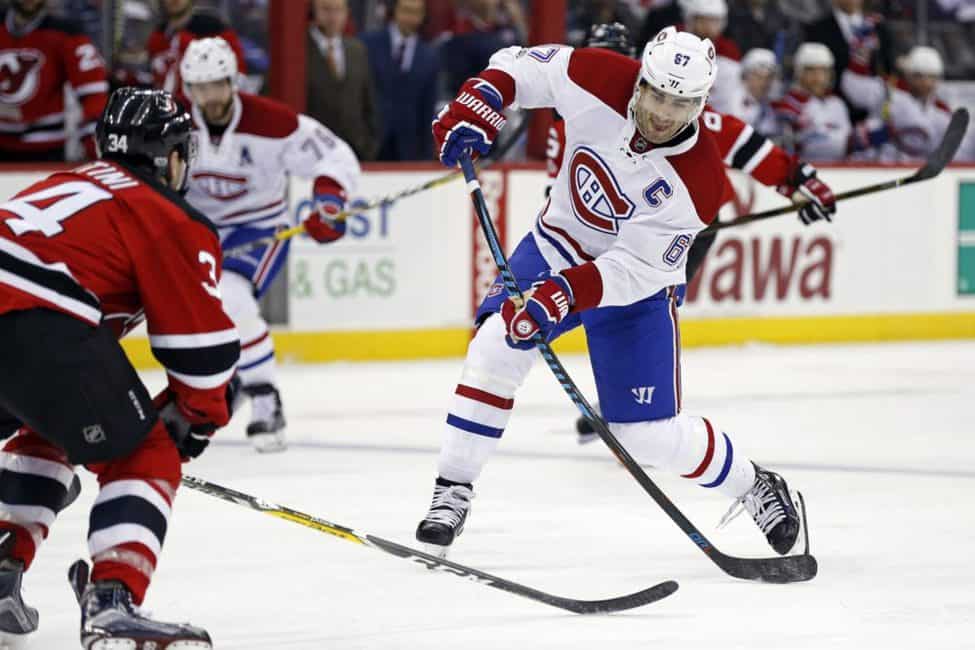 Max Pacioretty already shoulders a lot of the blame for all the team's failures, and justifiably so as the team captain. He may not be credited for enough of its successes, but that's part of the job description that comes with the "C." In short, he signed up to be a lightning rod for criticism, and he's taken it pretty well, all things considered.
For example, his critics tend to look at his inconsistency as proof that he's not leadership material. However, he's consistently scored over 60 points every season since 2011-12.
As for the game-to-game stuff? Every legitimate star in this league is inconsistent to a certain degree. Anyone who scores a single point every single game and nothing more? They would be criticized as not being elite for being unable to take it to another level.
Meanwhile, fans look to the goose egg he laid last playoffs, when he tallied just a single assist, and say he can't take it to another level when it matters most. Unfortunately, that narrative is one borne out of convenience with little basis in reality, as he scored five goals in each of the previous two playoffs.
He even led the team in that category in 2014-15, falling one short of P.K. Subban's team-leading eight points. Of course, if Subban, a superstar who grew up wanting to be a Hab and pledged $10 million to not just a regular hospital but a local children's hospital, can get traded and turned on by many, it can happen to anyone… provided they have a contract that can get traded (see Price above).
That's in part what makes any criticism directed Pacioretty's way laughable. Frustrated fans can point to the ~20 markers he's on pace for this down season and say in retaliation he's paid to score goals, but the truth is he's only paid on average $4.5 million per season thanks to one of the better-value contracts out there. His cap hit puts him in company with players like Cody Hodgson and Tyler Ennis, each of whom topped out at around 20 goals per season (before falling from grace).
The only conceivable response to a fact like that is something to the effect of, "Well, who cares? This is still a bad season for him, because he regularly scores around 30." But you said he was inconsistent!!!
Now, the captaincy is not some kind of shield that makes him immune to blame. If anything, it's just the opposite. After Bob Gainey, every captain up to Saku Koivu was traded away. And he was allowed to walk away despite being a consummate leader and professional, coincidentally on the verge of usurping Jean Beliveau as the longest-serving captain in team history.
If the team so chooses, it can easily trade Pacioretty. There will be many suitors for a regular 30-goal guy who's not yet 30. And, just like with Subban, he'll likely go on to find immediate success, with his detractors somehow finding a way to hold on to the played-out narrative that any team employing him can't find success.
It's a conundrum, isn't it? The new excuse will become, "Well, he was never going to find success here." That much is probably true, but all that means is it wasn't the player. It was the team.
2) Marc Bergevin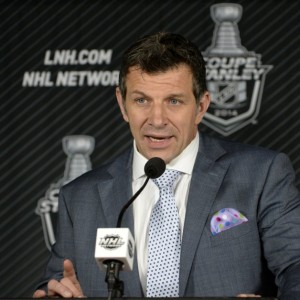 When Marc Bergevin got hired, he had the makings of a team that could win a division championship. In fact, it ended up doing just that his very first season on the job.
He had a No. 1 goalie and defenseman entering their primes, on the verge of attaining superstardom. He had a No. 2 defenseman, who had five more good, if not great, years left in him (maybe even more). He had a goal-scoring winger coming off a breakout season. All he was missing was that ever-elusive No. 1 center, who seemed to drop in his lap at No. 3 at the previous summer's draft.
Fast forward six seasons and not only has the team, now in decline, failed to win a championship, but he's now down a No. 2 defenseman. His goal-scoring winger is a lightning rod for criticism. The No. 1 goalie he had has run into performance issues, but is thankfully locked up into next century. His No. 1 defenseman has aged horribly to the point that he's four years older than he should be. He's locked up to the same point in time too.
Oh, yeah, and he's still missing a No. 1 center. That was like the one thing he needed.
The Canadiens should undeniably be better off than where they were once Bergevin took over the reins, coming off a third-to-last finish in the league… and yet they're now closer to third to last than a playoff spot.
If Bergevin does get fired, he won't have to be scapegoated. The reasons will be pretty clear, with a likelier and likelier non-playoff finish this season (making it two times in the last three) being front and center.
Sorry, poor choice of word. It would still be the No. 1 reason, though.
1) Alex Galchenyuk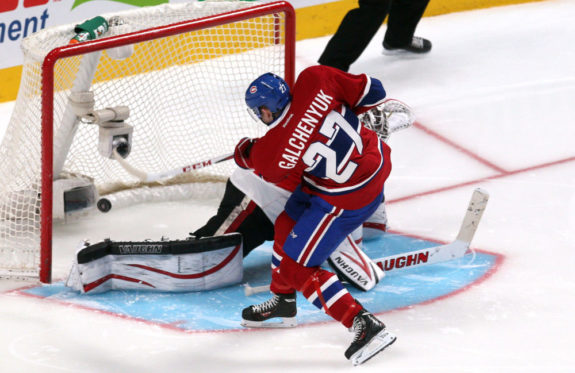 The good news is Alex Galchenyuk has 17 points in his last 25 games. If you take away the first eight games of the season, during which he scored just one assist, his production would put him on pace for a 56-point campaign, which wouldn't be bad at all. In fact, he had 56 points in 2015-16, when scored 30 goals.
The bad news is two-fold: First, you can't pick and choose stretches of games to ignore. Otherwise, the Canadiens would be 13-9-3 instead of 14-15-4, and likely in a playoff spot in spite of starting the season 1-6-1 (the same poor eight-game stretch as Galchenyuk's; Take from that what you will).
Secondly, all the turnaround means is Galchenyuk's likely going to be traded sooner, once Bergevin finds someone willing to give decent value for a 23-year-old No. 3 pick, just two seasons removed from a 30-goal campaign and one season removed from a career-high .72 points-per-game average.
You wouldn't think it would be hard to unload anyone with all those things going for them, especially not one earning less than $5 million per season, but Bergevin has consistently made him out to be the team's black sheep in the media. So, in a sense, the scapegoating has already begun.
There is admittedly little in the way of concrete evidence that Bergevin is trying to trade Galchenyuk, but the Habs have decent depth on the wings, a new player whose development at center they can ruin, and a dire need for defensive help. The writing is arguably on the wall, in other words.