Last year was a memorable one for the Montreal Canadiens. The trade to acquire Jonathan Drouin was one of the most talked about deals of the summer and they had a very promising draft. However, the low points sour the year for many fans. The team had a first-round playoff exit and saw fan favourite Alexander Radulov and Habs lifer Andrei Markov leave during the offseason. A rough start to this season made matters worse. If Montreal is going to have sustained success, they need a new attitude and new building blocks.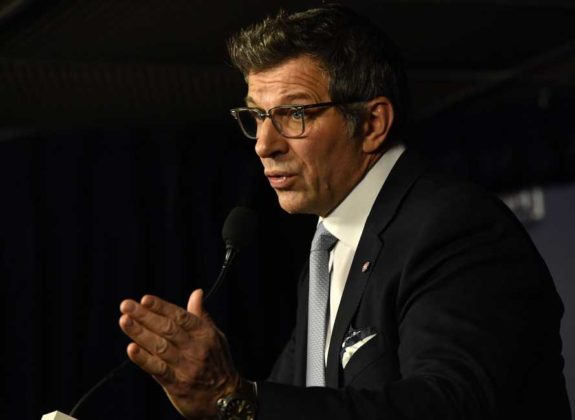 1. A New Philosophy
For whatever reason, Montreal's management seems to think it's 2012. As the rest of the NHL targets skilled, speedy players, Montreal is doing the opposite. The Habs have one of the slowest defence corps in the league and general manager Marc Bergevin has it in his head that character, grit and Carey Price will win games. 
By acquiring so-called character and letting skill go, this is a Canadiens team with no identity and little success this season. Just because a player hates to lose and can battle along the boards doesn't translate to wins. Bergevin wanted a culture change when he acquired Shea Weber and Andrew Shaw. However, the team is worse than they were a few years ago. A change in attitude for the front office is sorely needed.
2. A Strong Draft Class
Montreal may not finish dead last, but finishing as the worst team doesn't guarantee the top draft pick as the draft lottery can turn the draft board upside down. While this year's top prospects are primarily wingers and defencemen, Montreal is desperate for any good young talent, no matter the position. While it's hard to pinpoint a specific top five, Rasmus Dahlin, Andrei Svechnikov, Adam Boqvist, Filip Zadina and Brady Tkachuk are the most common names mentioned at the top of this year's draft class.
We already knew this, but I think his performance today is further proof: Rasmus Dahlin is special. He was out there for most of the big moments, and made a few happen himself. There are so few flaws in his game and they're pretty minor.

— Chris Peters (@chrismpeters) January 4, 2018
Dahlin and Boqvist are defencemen tailor-made for the modern NHL with their skating and skill. Svechnikov, Zadina and Tkachuk are all skilled wingers who can score. Perhaps with the exception of Noah Juulsen and Ryan Poehling, there are no sure things in Montreal's prospect pool and it lacks high-end skill overall.
This is a season where Montreal's playoff hopes are fading fast and it would take a huge run to get back into a postseason berth. They have eight draft picks so far for the 2018 draft and picking at the top end of all rounds would help tremendously in restocking the prospect cupboard.
3. John Tavares
Besides the New York Islanders, if there is a team that needs John Tavares more, it's Montreal. Tavares has yet to sign an extension with the Islanders but there is a lot of time between now and July 1st. The Islanders have looked much better this year and their playoff performance this season could go a long way in determining what happens with Tavares. It also looks better for the Islanders as they won their bid to build a new arena in Belmont Park and leave Brooklyn, where it hasn't worked out. 
Getting a top centre like Tavares would fix a lot of issues for Montreal. The team has no elite prospect at centre and trading for one would deplete the team asset-wise. Tavares is a star who can do it all and would fill that massive hole the Habs have down the middle.
The team has the cap space and can guarantee a prime role. Tavares at centre would allow the team to move Drouin back to the wing where he belongs. Right now, the idea of Tavares in a Montreal sweater seems like a pipe dream and he could pull a Steven Stamkos and sign at the last minute. However, the noise to sign him becomes a little louder the longer he goes unsigned.
4. A More Balanced Roster
Quite simply, Montreal's roster is not that good and it's unbalanced with too many players playing out of position or too many of the same kind of player. In all honesty, Drouin and Artturi Lehkonen should be at left wing, and if Galchenyuk can't be at centre, it might be worth trying him on the right wing as a left handed shot. In terms of the kinds of players on the Canadiens' roster, they have a lot of sub-six-foot forwards who work hard and give it their all to varying offensive outputs.
Brendan Gallagher, Andrew Shaw, Paul Byron, Charles Hudon and Daniel Carr all fit into this category. These kinds of players will never short change their team when it comes to effort and they have versatile skill sets that make them useful. However, is it possible to have too much of a good thing? Montreal hasn't been successful and the roster construction is a big reason why. No one would call these players big time offensive producers and it doesn't make sense having all of them on the roster.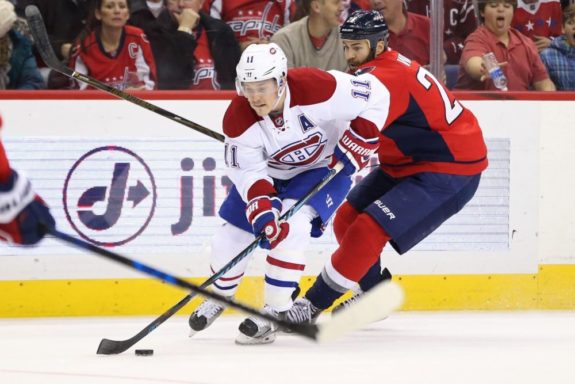 It's the same on the back end as the talent level has a huge drop-off after Weber and even Jeff Petry. As a unit, they aren't fast and none of them are puck-movers.
Karl Alzner has been a very disappointing signing so far. Known primarily as a defensive defenceman, his foot speed is worse than originally thought. A bright spot for Montreal is Victor Mete, who is fresh off a gold medal after a loan to Team Canada and he is a very promising piece going forward. Some nights watching the Habs' defence, it's hard not to envision slotting in Dahlin next to Weber one day.
Time to Move Forward
Barring a miracle, the Canadiens are unlikely to make the playoffs, let alone win the Stanley Cup. This year is an opportunity for the team to set the course and get everything back on track. Acquiring a number one centre, a good draft haul and a change in philosophy could do wonders for the team. The Habs aren't a lost cause. There are some really good pieces in place already, they just need a few more important ones to be taken seriously as a contender.
I have a Bachelor's Degree in Journalism from Ryerson University. I am a freelance journalist and a Montreal Canadiens writer for The Hockey Writers. I previously wrote for Simcoe.com and Last Word on Sports as well as interned at TSN.