To say this season has been frustrating so far would be an understatement for the Montreal Canadiens. They have had their moments where they dominate, such as their 2-0 road win over the Chicago Blackhawks or when they scored eight goals against the Ottawa Senators.
The bad has come in the form of blowing leads and/or the offence not showing up. The ugly would be two embarrassing losses in a row to the Arizona Coyotes and the Toronto Maple Leafs. Below highlights what the team has going for them and what long-standing issues the team needs to fix if they want to win. 
The Good
1) The play of rookie goalie Charlie Lindgren. With Carey Price on the shelf, and Al Montoya concussed, Lindgren has stepped up to try to save Montreal's season. For the most part, Lindgren has been rock-solid for the Canadiens as he has given them consistently good goaltending, something the team has shockingly lacked this year.
2) The return of Brendan Gallagher. Injuries the last two years had robbed Gallagher of being the best version of himself. He is currently tied for the team lead in points with 13 in 21 games, eight of them being goals. He has been vintage Gallagher, going to the front of the net, forechecking and grinding it out along the boards and in the corners.
#GottaSeeIt: Brendan Gallagher goes to the backhand to open the scoring against the #Yotes. pic.twitter.com/wYTsxzaHt6

— Sportsnet (@Sportsnet) November 17, 2017
3) Overall, Jonathan Drouin has been a good addition to the Canadiens. He has had his moments where he has struggled with being the number-one centre, such as with faceoffs and missed defensive assignments. However, his skill is evident with his playmaking (if only his wingers could finish more consistently) and his ability to weave his way in and out of traffic. It's hard to say if he is better off at centre or on the wing, but with a team that lacks options, the middle it is.
Related: Jonathan Drouin Giving Back to the Community
The Bad
1) This is a team that struggles mightily to score. They rank 30th in goals for per game and their power play percentage is 27th in the league. When they are on, everything is going in the net. But if it's not going well, scoring one goal looks impossible some nights. The Canadiens have players who can score goals, but consistency is an issue. Max Pacioretty is good for his usual 30 goals. Gallagher is back on track and barring injury, will likely reach 20. As for everyone else, 20 would be lucky at the rate they are going. 
2) For whatever reason, this team has been slow to adapt to head coach Claude Julien's system. The amount of missed assignments and breakdowns on some nights is just mind-boggling to witness. The team's defense is porous, as they leave prime scoring areas wide open. Letting teams have grade-A scoring chances every night leaves the goalie out to dry. The team's penalty kill has been bad this season, as they rank 28th in the league.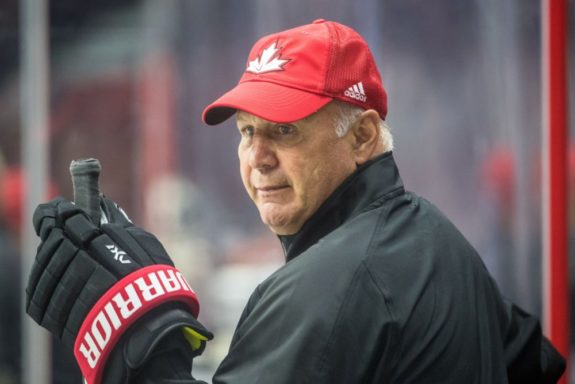 The Ugly
1) This is general manager Marc Bergevin's sixth year with the Canadiens, and the holes are more glaring than ever.  Montreal desperately needs a number-one centre and a top-pairing defenceman to play big minutes with Shea Weber. Former top defence prospect Mikhail Sergachev has been excellent in Tampa Bay, but he was the price to get Drouin. The team's lack of depth down the middle and on the blue line is inexcusably thin.
Related – Job Application: GM of the Montreal Canadiens
2) Bergevin's excuse for not getting these players came in this now infamous quote that reality isn't Playstation and teams don't trade them. It's a measly excuse, as centres get moved constantly and not always for back-breaking prices either. Bergevin more or less gutted the defence and this unit looks far worse than last season's unit. Karl Alzner has not been the defensive stalwart he was expected to be. A player like David Schlemko shouldn't be counted to save the defence when he returns from injury and there is no way Jordie Benn should be playing on the top pairing. 
It's one thing for Julien to receive blame for how his team is playing. But to see who Bergevin gave him to use is inexcusable. This past offseason was a disaster on many levels and the proof is in the pudding with the team struggling mightily and in need of a shakeup.
The #Canadiens suffer 2nd embarrassing loss in a row. Players looking for answers. Fans are furious. What will Marc Bergevin do? What is Geoff Molson thinking? Something's gotta give.

— Louis Jean (@LouisJeanTVAS) November 19, 2017
What Now, Canadiens?
That's the biggest question of them all. What do the Canadiens do next? There have been suggestions of the Habs going for a rebuild. Montreal does have some good pieces in place if they decide to rebuild around a different core of players. With each loss, the playoff picture for this team gets a little blurrier, especially as their issues become more obvious with each passing day.