Despite the Montreal Canadiens acquiring goalie Antti Niemi on Tuesday, the focus is on Carey Price and his injury right now, as it should be.
Carey Price Injury Update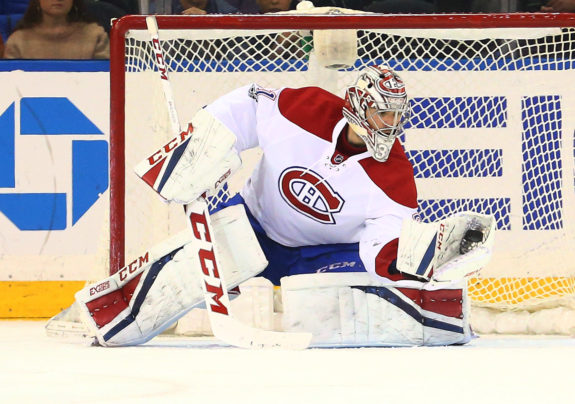 Price hasn't appeared in action since November 2, when he gave up five goals on 26 shots in a loss to the Minnesota Wild. It turns out there's a "good" reason for that. And it's not just because he had given up four goals in each of the two contests immediately prior to that one.
Unfortunately, in a repeat performance of the injury that limited him to 12 games two seasons ago, Price injured himself during the warm-up of a game, only to stay in. No one can say for sure if Price exacerbated his knee injury in 2015 by actually playing the game in question. It certainly couldn't have helped, just like him staying in against the Wild was probably the wrong decision, considering his injury history.
Ultimately what's done is done though, leaving fans with an eerie case of déjà vu. Maybe "eerie" isn't the right word. "Frightening" might suit the situation better, considering how 2015-16 turned out. Despite the Habs starting that season 9-0, on the strength of Price's play, they ended up missing the playoffs. The team itself kept pushing back his return from "at least six weeks" to "never."
So, Habs fans should take cautiously optimistic reports from head coach Claude Julien with a grain of salt. The Habs have a loose history with the truth. This injury not related to the previous one? Okay. Believe it when we see him back in net… or, more accurately, back to his former self.
Price vs. Lindgren
That's the silver lining in all of this, if you can call it one. Price wasn't exactly playing well before. He has a save percentage of .877 this season and a goals-against average of 3.77. Instead of the Habs depending on Price for success, they're more so depending on his replacement, Charlie Lindgren, who has a .964 save percentage and 1.24 GAA entering NHL action Tuesday night.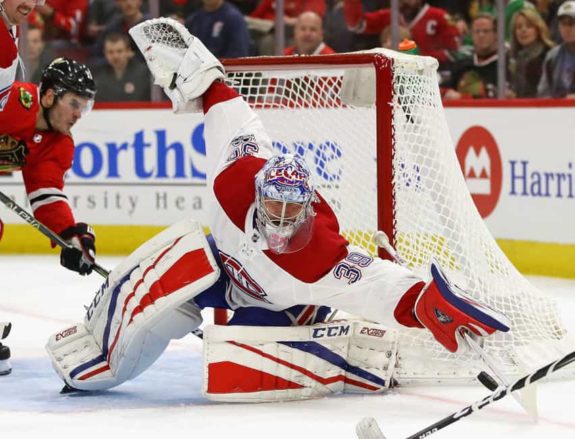 Can Lindgren keep it up? Who knows, but it's better than the alternative at this point. That includes newcomer Niemi, who's fallen far from his Stanley Cup-winning days with the Chicago Blackhawks. He has a save percentage of .822 and GAA of 6.74 in five games this season. His numbers were only somewhat better last season.
Fans shouldn't get hung up on the details of this acquisition, though. This move was as close to a necessity as possible, with both Price and his regular back-up, Al Montoya, out of commission.
Having a 22-year-old Zach Fucale, who has never played a game for the Habs, back up Lindgren instead, as has been the case recently? Maybe a worse option than Niemi.
That's not even because Fucale hasn't been able to put it together statistically in the professional ranks yet. He spent most of last season with the Brampton Beast in the ECHL, earning just a .898 save percentage (in spite of a 25-12-2 record).
He's 4-1 with the Laval Rocket this season in the American Hockey League, but his .881 save percentage and 3.46 GAA definitely leave something to be desired. You want him back in the AHL, not just for the sake of his development but prized-prospect Michael McNiven's as well.
Niemi vs. Scrivens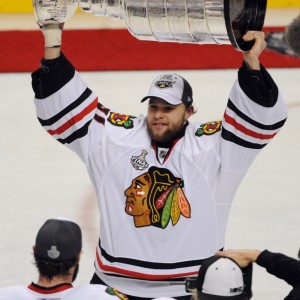 There are undeniably parallels here between general manager Marc Bergevin's pick-up of Niemi and his near-universally panned acquisition of Ben Scrivens two years ago to offset the loss of Price. That not only didn't work out so hot, but it wasn't really expected to by anyone with a fundamental knowledge of hockey… or numbers.
Whereas both Mike Condon and Scrivens regularly got shelled night-in, night-out two seasons ago, Lindgren has served as a stabilizing force. Niemi is nothing more than a body, the last of last resorts, if you will.
It may not look it, but this is not a bad move by Bergevin. The Price extension, which pays him on average $10.5 million per year starting next season, but is looking worse and worse with each passing day? That's another story.
Bergevin Painted into a Corner
Bergevin may have had no choice but to re-sign Price, because of the corner he had painted himself into leading up to the new deal. Starting with the Shea Weber acquisition, all signals he had sent pointed to the team trying to win now. Ironically, he's instead in as close to a no-win situation as there is.
His team got off to a 1-6-1 start and, now at 8-9-1, must realistically play .610 hockey to just make the playoffs by reaching a projected cut-off of 95 points. The best he can hope for is Price returning to action as soon as possible and regaining his game to help lead the charge into the postseason. But, with Lindgren stealing the show, each subsequent win makes his new Price extension looks increasingly ill-advised.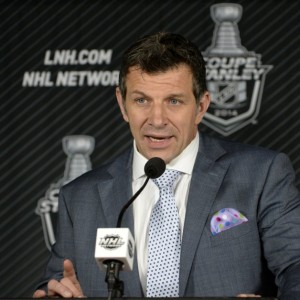 In contrast, if Lindgren falters, the team will more than likely miss the playoffs, with Bergevin's job hanging in the balance. After all, it wasn't Lindgren who led the team out of the gates to that horrible start in October. It was Price.
Bergevin infamously said at the end of that 2015-16 campaign that, "I believe with a healthy Carey Price, we're not sitting here today."
Not only has he already used that one, but it doesn't even apply anymore. What's he going to say this time? "I believe with a healthy, good Carey Price, we're not sitting here today." It just doesn't have the same ring to it.
So, all eyes are on Price, not Niemi, right now. That's fine. They should be shifting onto Bergevin soon enough.