General manager Marc Bergevin stated that rookie Nick Suzuki was the "key piece" in the trade that sent Max Pacioretty to the Vegas Golden Knights. However, what Tomas Tatar brings to the table should not be overlooked. The Montreal Canadiens lost a consistent 30-goal scorer in Pacioretty, and in return got a young prospect and a consistent 20-goal scorer in his prime. At first glance, the trade seemed to favor the Golden Knights and including Tatar seemed like a contract dump, but if he can provide reliable goal scoring then this deal will look favorable for the Canadiens.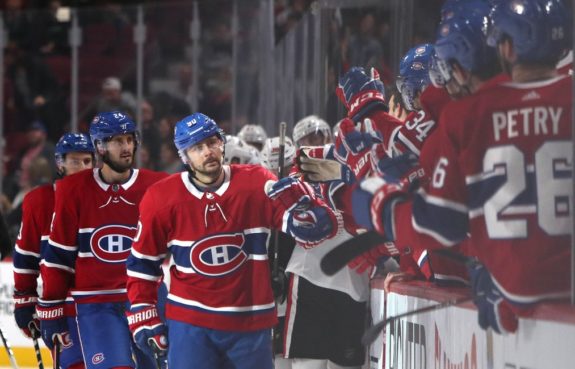 The 60th overall pick in the 2009 draft, spent the good part of five and a half seasons with the Detroit Red Wings before being traded at last season's deadline. During that time, he was fortunate enough to play with amazing talents, Pavel Datsyuk and Henrik Zetterberg. He credits the time he spent with those players for molding him into the type of player he is today.
Tatar Ready for a New Start
Tatar had to waive his no-trade clause in order for the deal to Montreal to go through. He did so because for him it was time to move on, and playing for the Canadiens was something he had always hoped for:
It took me five minutes to realize what happened, but then, the excitement took over. I'm really happy to be joining the Canadiens. I want to help the team as much as I can, and have an impact. – Tatar said following the trade.
Last season's deadline deal was the first time in his career that he'd been traded. Unfortunately, while the Golden Knights added Tatar as a depth move, he never developed chemistry with his new teammates. He appeared in just eight playoff games, despite that his team made it to the Stanley Cup Final. Tatar acknowledged that it was a tough experience and is looking to improve.
"My first trade wasn't easy. It's hard to arrive on a team where all the players are playing with a lot of confidence and try and find your place. But it was still a great experience with the playoff run we had."
He has always been a goal-scorer, but the majority of his production throughout his career has been at 5-on-5. For a team that struggled at even strength as much as the Habs, this is welcome news.
Becoming an Impact Player
Tatar is most dangerous when he has the puck on his stick. He is a hard-working forward with tremendous skill, speed and a knack for scoring goals. The 27-year-old Slovakian has recorded 228 points in 427 games, including four consecutive 20-goal seasons. The key to his game is getting shots from the slot.
He becomes a more dominant player when he has time and space to work in the slot, scoring 59% of his goals from that area. Tatar is a confident player and he is expecting a big season. He is already clicking with Phillip Danault and Brendan Gallagher, and the three are expected to open the season as the team's top line.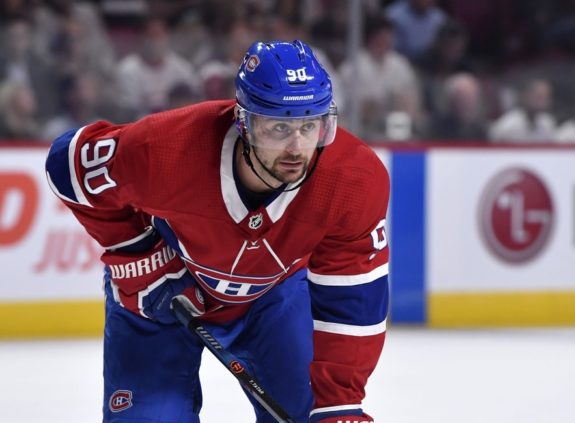 In Tatar, the Canadiens received a versatile forward, who can play 20 minutes a game and could have a major impact on special teams. He is in the top percentile (89th) of NHL players with one-timer shots, which will prove useful with playmakers Max Domi and Jonathan Drouin looking to feed him the puck.
"I want to prove I can be on the top lines, and be productive, and show that I can score maybe 30 goals. I think I can prove to the people in Montreal that they can be happy I was traded here," explained Tatar. "I really want to help my teammates and the team reach its goals."
Including Tatar in the Pacioretty trade might have flown under the radar, but for a team that finished in the bottom of the league in goals for, his skill set and confidence is something the Canadiens desperately need.
Ever since I was young, I lived and breathed hockey. I am a proud graduate of the College of Sports Media and Centennial's Sports Journalism program. I spent two years covering the Oshawa Generals in the OHL before that I worked with CBC Sports and TSN.