At this rate, Montreal Canadiens defenseman Karl Alzner will never see the ice again.
Alzner a Healthy Scratch
Made a healthy scratch to open the season, Alzner sat from the press box, witnessing an improbable overtime loss to the Stanley Cup-favorite Toronto Maple Leafs. Granted, the Leafs haven't been nearly as dominant as everyone expected, losing to the underdog Ottawa Senators in their second game. However, as that upset was taking shape, the Habs followed up their impressive performance by containing the high-powered Pittsburgh Penguins' offense in a decisive 5-1 win, also on the road.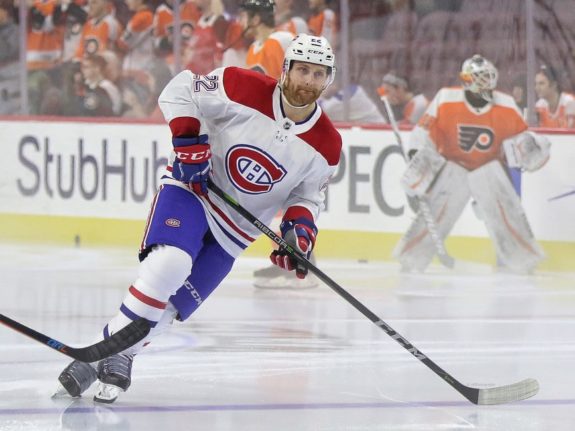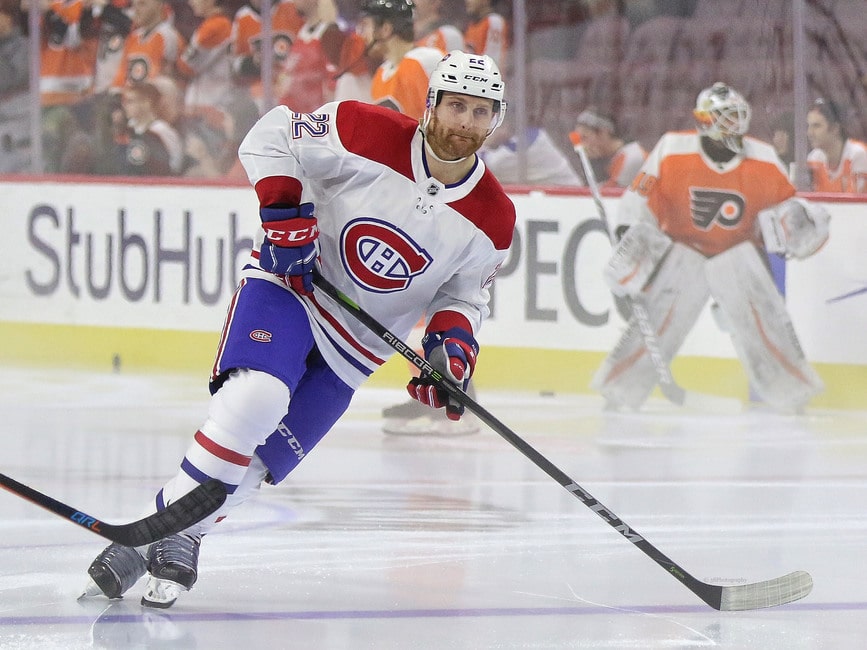 Having decided not to mess with a good thing, Habs head coach Claude Julien kept the lineup the same heading into the Penguins matchup. So, Alzner got to sit for a second-straight game alongside Tomas Plekanec and Nikita Scherbak.
Bergevin Gets Blame and Credit
It's all so significant for a number of reasons. For starters, Alzner is general manager Marc Bergevin's high-priced, yet ill-advised free-agent acquisition from two summers ago. So, it's effectively an organizational admission that the move was a mistake, which is a step in the right direction.
Of course, Bergevin has backtracked in the past, but moves such as the demotion of Andreas Martinsen (and how he was subsequently traded) are the smallest of potatoes compared to this. It's effectively an indictment of Bergevin's whole strategy of insulating goaltender Carey Price with stay-at-home types, especially with the Habs enjoying their early-season success with Shea Weber out of the lineup too.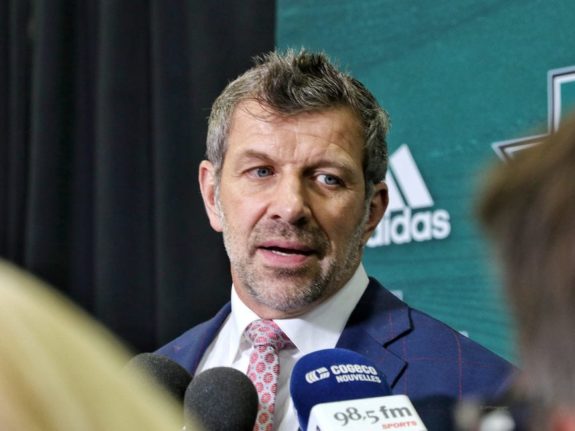 To be fair, Bergevin is still largely responsible for engineering the Habs' 1-0-1 record against top-shelf competition so far season. It's his team now, for better or worse. And it's not like the Habs are going to turn Weber away once he returns from injury in December regardless of how well they're doing without him. There's still little way to simply dismiss the Alzner scratching, seeing as it brought an end to his iron-man streak, which had reached 622 games. The way Julien is running things right now, ice time is earned based on merit, not reputation. That's a good thing.
Plekanec Joins Alzner
The implication is only reinforced with Plekanec being forced to sit as well. Plekanec, who remains two games shy of 1,000 for his career and 19 shy for 1,000 played for the Canadiens, made his Habs debut in 2003-04. Temporarily ignoring last year's deadline trade that sent him to the Toronto Maple Leafs, he's been a Hab so long he's seen not one, but two lockouts.
There must be a degree of loyalty there between the two sides rarely seen in this business. After all, Plekanec did re-sign with the Habs this past summer. Yet, he's not being played, because he's just not good enough. That's a refreshingly healthy way for the Habs to approach each and every game… and surprising too, seeing as all signs heading into the season pointed to the Habs tanking.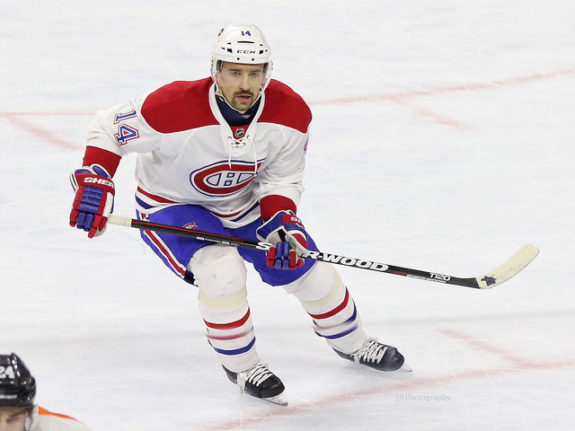 It's a questionable strategy long-term, seeing as these Habs on paper don't look good enough to compete and could stand to earn a second-straight high first-round pick. However, the games aren't played on paper, but on the ice, where they've admittedly looked very good. If they can win with this team, why not?
Well, with regard to Scherbak, time is running out for him to establish himself as permanent NHLer, at least with the Habs. It would make sense for them to play him, even if only to showcase him for the purposes of a trade. But then again nothing really makes sense about this edition of the Habs, so far anyway.
That's the point, though. It's still early. Anything can happen, but what's happened up to now has been encouraging to say the least, Scherbak's situation notwithstanding. It's not about celebrating moral victories like an overtime loss to a contender in which the Habs dictated the play. It's about acknowledging the right moves and celebrating the actual victories that come as a result, like the one against the Penguins.
As long as the Habs keep playing well without him, there's no reason to play Alzner. It's of course unlikely they'll go through the entire season without suffering through a slump or two. Hell, based on the lineup that's being iced right now, they shouldn't be doing as well as they are… or well at all. That's why they play the games, though… and for now they're justifiably playing them without Alzner.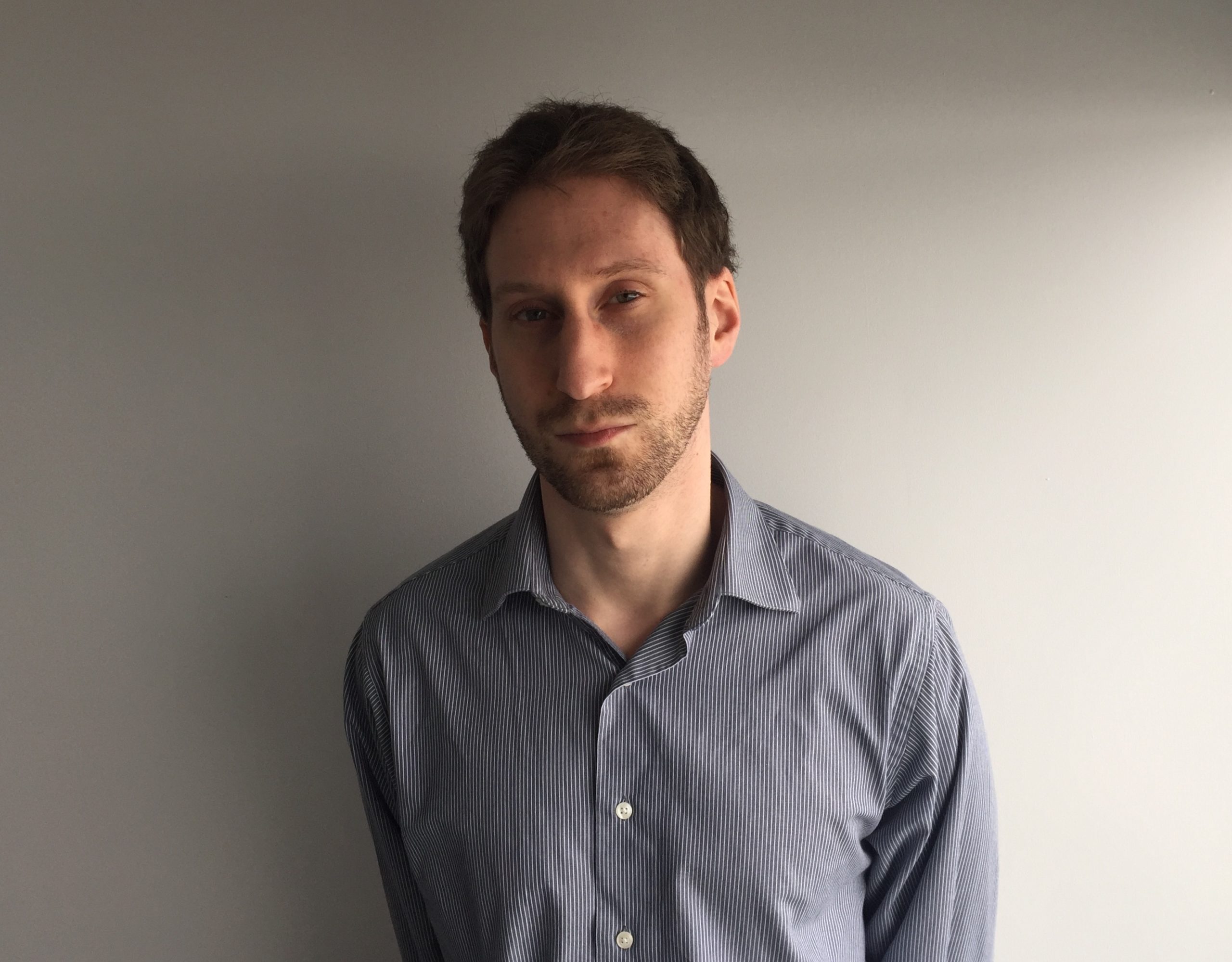 After 10 years of writing hockey, Ryan decided it was as good a time as any to actually join The Hockey Writers for the 2014-15 season. Having appeared as a guest on such programs as CBC Radio One's Daybreak, Ryan has also written for the Montreal Gazette and Bleacher Report and worked for the NHL itself and his hometown Montreal Canadiens. He currently writes about all things Habs for THW, with it being a career highlight for him to have covered the 2021 Stanley Cup Final as a credentialed member of the press.