Defenseman Victor Mete is now making headlines for making the opening-night Montreal Canadiens roster. But the decision to keep the 19-year-old may have only come to fruition following another that might not have been nearly as easy for general manager Marc Bergevin.
Mete Over Martinsen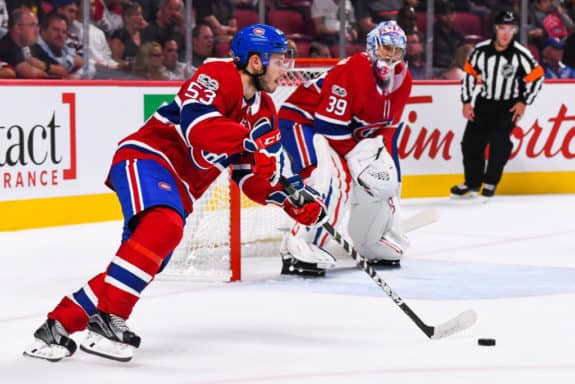 Obviously, Mete had already been making headlines for his smooth-skating, defensive awareness and general compatibility with Shea Weber. In that sense, it can't be too much of a surprise he stuck with the team or at least will for nine games, before the Habs decide whether or not to burn one year of his entry-level contract.
No, the big surprise was that the Habs vacated a roster spot to help enable Mete to stay by demoting one-time prized acquisition Andreas Martinsen.
Martinsen, who had been acquired from the Colorado Avalanche for Sven Andrighetto at last season's trade deadline, underwhelmed significantly while with the Habs in 2016-17. He went pointless in nine regular season games and dressed in only two playoff contests, the first two before head coach Claude Julien opted for more-viable options, against the New York Rangers.
Small Move, but Big Deal
As such, it came as somewhat of a shock when Bergevin re-signed the unrestricted free agent. While it was only for $675,000 and one season, the real commitment came in the form of its status as a one-way deal. Martinsen would be paid the same amount whether he stayed in the NHL or got demoted to the American Hockey League.
So, Martinsen actually being placed on waivers (and since clearing)? Even if he's a glorified fourth-liner, it's kind of a big deal and might represent somewhat of a shift in how Bergevin approaches asset management.
The Canadiens released C. Lindgren this morning. He will report to the Laval Rocket. A. Martinsen and B. Froese placed on waivers.

— Canadiens Montréal (@CanadiensMTL) October 2, 2017
Sure, Bergevin has demoted players with one-way deals before, but, for added context, Andrighetto went on to score 16 points in 19 games with the Avalanche last season. Generally underused during his time in Montreal, he had just eight points in 27 games with the Canadiens last season prior to the trade.
Martinsen Over Andrighetto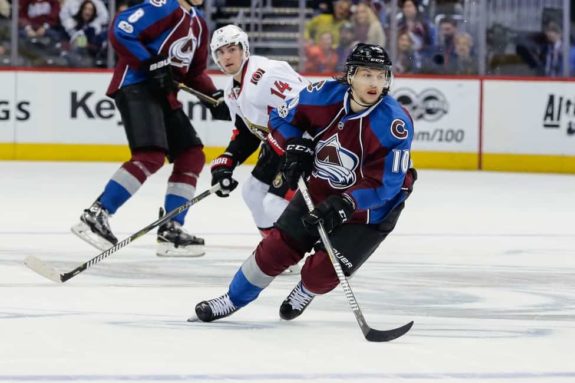 It offers arguable insight into Bergevin's reasoning behind the Martinsen re-signing. This obviously has not been confirmed, but the optics are such that, had Bergevin not re-upped the guy, it would have served as confirmation that he screwed the pooch… royally, by trading a young player with upside for one that was out of a Habs jersey for good before his first season with the team came to an official end.
Of course, you admittedly have to adjust for ice-time inflation, Andrighetto getting much more with the Avalanche than he ever would have with the Habs. Still, Bergevin essentially dealt a talented winger, who had yet to get a real shot, for an enforcer who, based on his skill set and the direction in which the NHL is headed, doesn't deserve one.
No joke, Martinsen averaged more ice time per game with the Canadiens (11:54) than Andrighetto (11:28). That's not normal. In fact, it's an outrage and a sign of an antiquated thought process. That's why the demotion is cause for (muted) celebration.
It would have been easy for the team to keep Martinsen up in spite of him not having earned a spot during training camp. It would have been easy for the team to justify too, with a logical argument being that it would have been better for the Habs to keep a 13th forward that didn't need to play every night.
Credit to Bergevin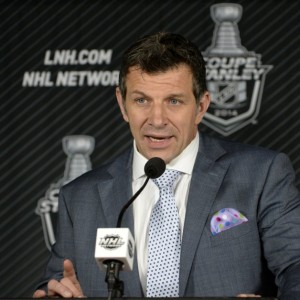 Of course, that's just code for the obvious: Martinsen doesn't need to play every night because his development isn't at risk. He's reached his ceiling already as a fringe NHLer, whereas forwards Jacob De La Rose and Charles Hudon, who made it, have further to climb, with Torrey Mitchell potentially now stepping into that role as the 13th forward.
Bergevin and company receive a lot of flak for the moves they make. This one might have flown under the radar, but they deserve props nonetheless. They threw optics by the wayside for the betterment of the team and it should be commended.
It should be noted they'll have a similar decision to make shortly, once David Schlemko comes off injured reserve. With eight healthy defensemen (and the maximum-23 healthy bodies) currently on the roster, one will have to go to make room for Schlemko upon his return to the line-up.
It might still be Mete. Mark Streit and Joe Morrow are also possible candidates, but, again, each have one-way deals while Mete doesn't even have to go through waivers before going back to junior.
The decision will of course come down to what's best for Mete's development, weighed against how much he's contributing to the team. It's nevertheless important to note that, like Martinsen, Streit didn't do much to earn a spot during training camp and was arguably only brought on in the first place to mitigate (soften the blow of) losing Andrei Markov. It goes without saying, but Streit is no Markov.
Your move Bergevin. The right ones may not always be easy to make, but here's hoping they get easier with this last transaction.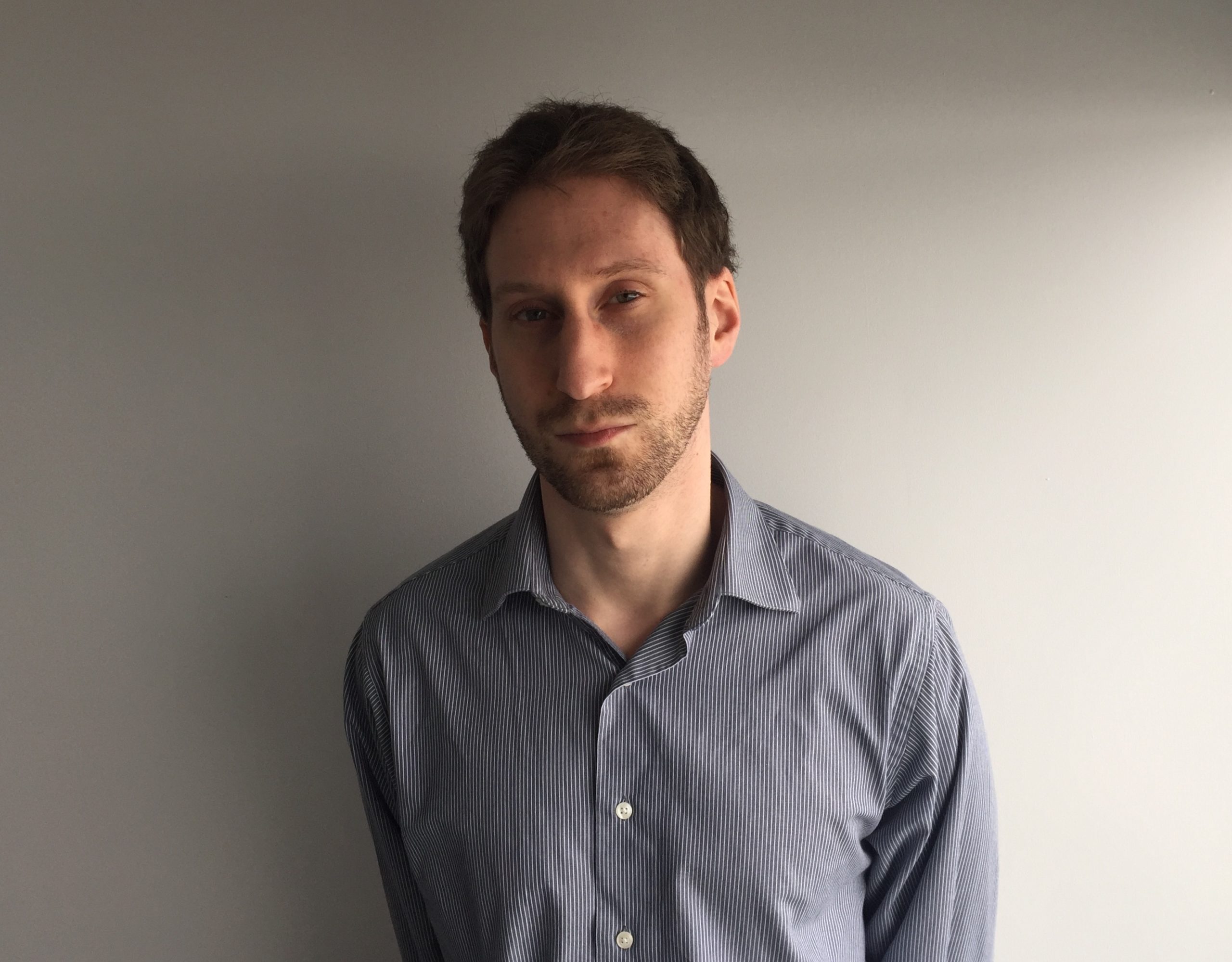 After 10 years of writing hockey, Ryan decided it was as good a time as any to actually join The Hockey Writers for the 2014-15 season. Having appeared as a guest on such programs as CBC Radio One's Daybreak, Ryan has also written for the Montreal Gazette and Bleacher Report and worked for the NHL itself and his hometown Montreal Canadiens. He currently writes about all things Habs for THW, with it being a career highlight for him to have covered the 2021 Stanley Cup Final as a credentialed member of the press.