The OHL Sunday Seven is back for the 2018-19 season. Every Sunday or thereabouts, we will go over seven stories or noteworthy items from the Ontario Hockey League. In case you missed last week's edition, you can read it here. This week we check in with both the Saginaw Spirit and Sudbury Wolves. Each has had their share of issues over the years to varying degrees. But both are ready to soar this season and beyond. We get thoughts from both Cory Stillman and Troy Smith. We also dive into Bode Wilde's decision to come to Saginaw and some of the background behind it. We also touch on Petr Cajka, Cole Perfetti/Nicholas Porco, the Guelph Storm and we discuss just how great Quinton Byfield is going to be.
Cory Stillman Reflects on Sudbury's Start
As of this writing, the Sudbury Wolves lead the OHL standings. Thanks to a convincing 4-1 win Friday night in Erie, the Wolves are off to a 5-2-0-0 start. Even better yet, the Wolves dominated Erie without Quinton Byfield recording a point.
The Wolves smothered the Otters from beginning to end. Goaltender Ukko-Pekka Luukkonen is off to a 4-0 start with a 1.73 and a .945. While Byfield gets the headlines, the defense especially the goaltender have been excellent. We caught up with Wolves' head coach Cory Stillman after the game Friday to get this thoughts on the great start.
"We've been eliminating the amount of shots we've given up." Stillman said. "We gave up over 40 against Niagara. On average we've been giving up less than 30 shots and our goaltending has been doing the job."
And what about the vibe in Sudbury with "Byfield mania?"
"It's a start, right?" Stillman said laughing. "Last year was a tough year for all of us that were here. We're pretty close to the same team. We've probably only added two or three guys. You realize how much you hate losing and now we've come on. We're playing a team game. We get an effort from everyone."
The Wolves travel to Kitchener Sunday to play the Rangers looking to go six for eight to start the season.
FINAL: @Sudbury_Wolves (4) at @ErieOtters (1)

Career game for @Hutchy_15 with 2G and 2A.

VIDEO 📽️: https://t.co/zhbRAuEQSq
STATS 🗒️: https://t.co/f299kmvWiv pic.twitter.com/ccCZDNgRLQ

— OntarioHockeyLeague (@OHLHockey) October 6, 2018
Troy Smith Reflects on Saginaw's Start
What a tough week of travel the Saginaw Spirit just had. Wednesday they were in Flint. Friday they went to Kitchener and won in overtime. Then they had to travel to Erie to play the next night. Normally that bus trip isn't so bad, until you get delayed at the border.
The Spirit waited at the border for two hours late Saturday night, early Sunday morning. They didn't make it to the hotel until around 3:30 A.M. They could have used being tired as an excuse. Instead, they gutted out a 4-3 win over the Otters Saturday night. They now have 9 of their next 11 at home with their only two travel games to Sault Ste Marie and Sarnia. There's a real opportunity to build off the 4-2-1 start they have.
Head coach Troy Smith spoke to us after Saturday's game to share his thoughts on the team's good start.
"It was a greasy road win." Smith said. "Obviously we've had a lot of travel, a tough schedule and a tough game last night (in Kitchener.) We found a way to win which is all that you're asking for when you're at the end of a road trip."
On Nicholas Porco…
"He's learned how to use his world class speed." Smith said. "He's creating a lot of turnovers and a lot of opportunities for himself and his linemates are using that speed effectively. It's something that he really invested in last year in learning how to do it, working at it. He's come a long way and hopefully he can continue the forward progress."
On the buzz and upside in Saginaw:
"I think you see it in our game. We generally have good luck scoring goals and we're still a young group. That's the nice thing about it. This group is only starting out here. We have some growing pains to go through but it's definitely exciting with the level of talent we have here."
The Spirits are very high in Saginaw as they continue to build off the good start they've enjoyed.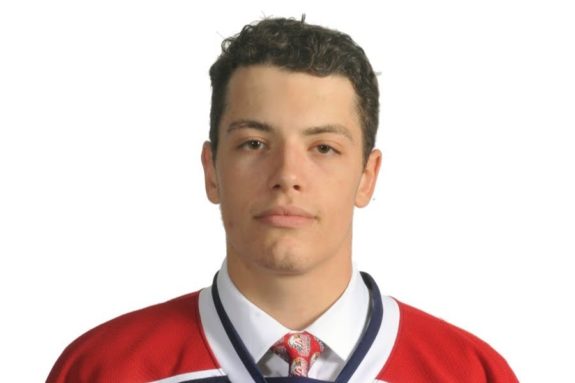 Quinton Byfield the Real Deal
All eyes were going to be on Quinton Byfield from the minute the Sudbury Wolves made him the first overall pick in the OHL Priority Selection. How would he handle the pressure?
After talking to him Friday night, I'm not sure I've talked to a more humble 16-year old hockey player, maybe since Connor McDavid.
My first question to him was did he interact with McDavid after being selected first overall?
"He texted me and said congratulations on going number one," Byfield said. "Also I trained with him a couple of times in the summer. It was really neat just seeing how he trains to be the best."
On Sudbury the community and how welcoming they have been for him:
"It's definitely cold there (We both laughed.) It's a great place to be in. All the boys have treated me really good. We have a strong start to the season and we're still going right now. It's just a great place to be right now."
On the vibe in Sudbury for "Byfield Mania" and if he sees it:
"Definitely. At the home opener they were saying they had a lot more fans than we did last year. You can definitely see that they're a hockey town. The vibe and the atmosphere in the arena was just amazing. If we keep winning, more and more people are going to come out and see us and support us. I think that's just great and being a part of it is a great experience."
And on what he needs to improve on, is it his defensive play?
"Yeah, definitely. There's times where I start to lose my man in my end. I have to work on that and my awareness, picking up on guys. I need to be stronger down low. I also have to get tougher down there."
That last quote is scary for the rest of the OHL. Imagine 6-foot-5 getting tougher than he already is. Byfield is showing he's the real deal and showing in the early going he can handle the pressure that comes from being the number one pick in the draft. The best is very much yet to come for him, the Wolves and the community of Sudbury. Enjoy it. You deserve great things after the dark days you've encountered.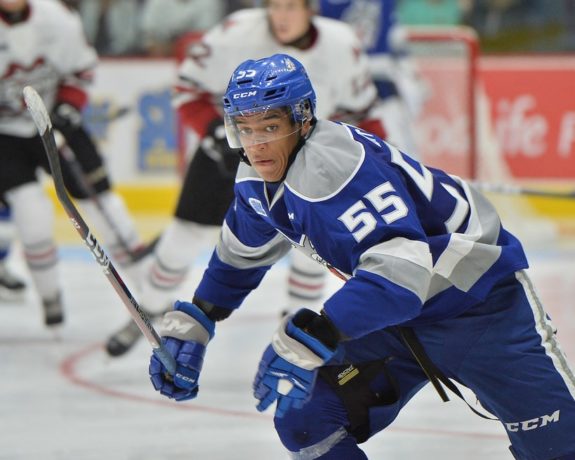 Bode Wilde's Decision to Join Saginaw
We knew at the NHL Combine this was a story to watch. Blade Jenkins confirmed to me at the Combine that he was actively recruiting Wilde to join the Spirit. Ultimately, Wilde decided the Spirit was for him.
We caught up with Wilde after Saturday's game to get some insight into that decision. If you thought it was easy, think again.
"A lot went into that thought process." Wilde said. "I had the whole summer to think about it. I went back home to Montreal which I usually don't do in the summer. I got to be alone with my thoughts. I talked it over with my mom and my family to figure out what was going to be best. At the end of the day, I wanted to play 20 more games from last year. I want to go all-in with the hockey stuff right now. I think this was the right call."
Did Blade Jenkins influence this decision for you at all?
"We hung out a lot at the Combine. He told me stuff that I'm sure the GM and coaches told him to say. He laid out what my role would be here. That was a big part about what I was thinking about this summer."
Of course both Wilde and Jenkins are Islanders' prospects. How cool was it to see Jenkins get drafted by the Islanders after you were?
"That was pretty awesome. I think a lot of people within the organization were pretty excited too. We ended up being roommates at camp. We had a really good time. We're having fun being a part of that together. We both know a lot of the other guys picked by the Islanders with Oliver Wahlstrom, Jake Pivonka and Cole Krygier. So it's really cool."
So what did Jenkins say to Wilde in his recruiting pitch?
"That came after the draft with both of us going to New York." Jenkins said. "Just being able to talk to him about it was big. He was undecided (at the time) what he wanted to do. I just gave him the feedback that I was getting from Saginaw, giving him the information that he was going to get and how Saginaw was going to make him better and what I like to believe was going to be better for his future."
It worked. They're together now and will look to continue on the Spirits' strong start to the season.
Keep Cole Perfetti & Nicholas Porco on Your Draft Radar
Two of the Spirits' young studs showed Saturday night why we need to keep our eyes on them in the coming years. First, Nicholas Porco scored twice including pulling off the Petr Forsberg Saturday night in Erie.
2️⃣🚨 in 3️⃣3️⃣ seconds 👊

2019 #NHLDraft prospect @71NPorco comes alive for @SpiritHockey in 2nd period surge. pic.twitter.com/6MZPXlGmI3

— OntarioHockeyLeague (@OHLHockey) October 7, 2018
Porco was recently rated as a "C" prospect on the initial players to watch list. I have to think that's because there haven't been enough views overall. With his speed and skill, he should go higher than the fifth round. He's eligible for the 2019 draft.
As for Perfetti, he's eligible for the 2020 draft but you'd be convinced he's older than 16. On Saginaw's third goal Saturday night, he made a sweet pass across the crease to an open teammate. His vision and hockey sense is incredible for his age. It's no wonder when he decided to join Saginaw, the Spirit were thrilled. They landed a star.
So why did Perfetti join Saginaw?
"The facilities are top notch. They're second-to-none." Perfetti told me. "The dressing room and the coaching staff are the best. I just thought that if I wanted to go to the NHL the Saginaw Spirit would be the way for me to get there."
The Spirit are primed for a run not only this season but in future seasons as well. They're clearly demonstrating an ability to draw top talent to them. It's only the beginning for them.
Petr Cajka Getting Comfortable in Erie
Erie Otters' forward Petr Cajka enjoyed his best game of his young OHL career Saturday night. He scored his first goal while looking comfortable on a line with Kyle Maksimoivch and Gera Poddubnyi. His coach Chris Hartsburg agreed.
"That was Petr's best game in an Erie Otters uniform," Hartsburg said. "Petr really drove the line. I thought Maksi played well. I thought G (Poddubnyi) was good. The line was good."
This is encouraging for an Otters' team who's been lacking consistent efforts of late. Hartsburg also said that if they can replicate these kind of efforts, good things will happen.
The Otters embark on a three-game road trip this week to Peterborough, Kingston and then Ottawa. Let's see if they can build off of Saturday's effort. It was their best effort of the season including the 12-1 win they had in the opener.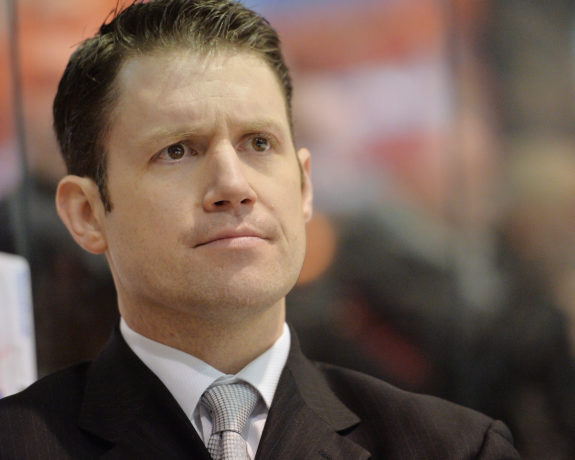 Break Out the Guelph Storm
Three teams in the OHL's Western Conference as of this writing have nine points in the standings. Those are Saginaw, Kitchener and Guelph. Break out the Guelph Storm!
They are off to a 4-1-1 start thanks to an extremely deep roster. How deep is their roster? Flyers' prospect Isaac Ratcliffe lined up on their FOURTH LINE in a recent game. Crazy right? That's how deep they are.
The Storm have emerged in the early going as a top contender. They recently added Dominico Commisso in a trade with Oshawa. All four lines can score. In fact, the Storm have scored six goals in each of their last four games.
This team is all in. If they get solid goaltending, they have to be in the conversation of true OHL contenders for the rest of this season.
That's it for now. Same time, same website next Sunday.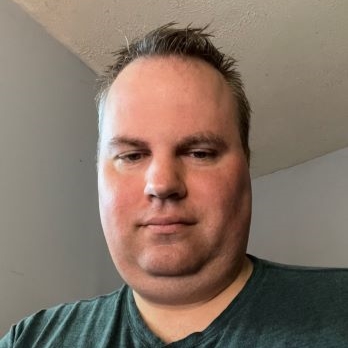 I am a fully credentialed writer who covers the Columbus Blue Jackets, Cleveland Monsters and Erie Otters as well as the Ontario Hockey League and NHL Draft. The 2022-23 season will mark nine seasons with the Hockey Writers. I am also the site's Credentials Manager. Please take note of the updated Twitter handle: @mark_scheig.