The OHL Sunday Seven is back for the 2018-19 season. Every Sunday or thereabouts, we will go over seven stories or noteworthy items from the Ontario Hockey League. In case you missed our debut, you can read it here. This week we check in with the Kingston Frontenacs. Ryan Dugas enjoyed a memorable OHL debut. We caught up with him and rookie head coach Kurtis Foster to get their thoughts. We also discuss the Otters, Firebirds, Spirit, Liam Kirk and we revisit the AGE old question in the OHL. 
Ryan Dugas' Memorable OHL Debut
The Kingston Frontenacs came to Erie looking to erase the taste of a 3-1 loss to the Niagara Icedogs Friday night. They turned to rookie goaltender Ryan Dugas who would make his OHL debut.
A back and forth game early on finally turned to Kingston's favor when Ryan Cranford caught Otters' goaltender Daniel Murphy out of position and banked the eventual game winner home. From this point forward, Dugas was the story of the night.
He looked confident and poised for someone playing their first ever OHL game. His positioning was sound and his technique was solid. The defense played well in front of him to boot. It all added up to a 4-0 win for the Frontenacs. Dugas earned a shutout in his debut. We caught up with him afterwards to get his thoughts on a memorable night.
"The team blocked a lot of shots," Dugas said. "Every shot that was coming from the point there was someone there. We came up with the win and that's all that really matters right now."
Dugas spoke highly of his teammate Brendan Bonello.
"He's been a big role model for me. He's trying to teach me everything. I'm carbon copying what he is doing on and off the ice because he's been in the league for a long time. I'm just learning what to do, how to act, what to say in different situations."
I mean he got a shutout in his first go around. I asked him flat out if he thinks he deserves more starts given this performance.
"I'm just going to take what the coach gives me," Dugas responded.
Smart answer Ryan. Smart answer.
Finally in a light moment, I asked Dugas if he is like many goaltenders and has his superstitions. I loved his answer.
"Let me say this. When I get to the rink, everything is the exact same every single time."
Dugas was drafted 68th overall by Kingston in the 2017 OHL Draft. It's early, but they might have their future in net and he looks good. Let's see how much playing time he gets moving forward. For now, it's a night he'll never forget.
FINAL: @KingstonFronts (4) at @ErieOtters (0)

Rookie @ryandugas_ first career shutout.

VIDEO 📽️: https://t.co/8cdvngbkOm
STATS 🗒️: https://t.co/GP6C2jk5pH pic.twitter.com/hro3NEJnWO

— OntarioHockeyLeague (@OHLHockey) September 30, 2018
Kurtis Foster Discusses Dugas & Being a Coach
We also caught up with rookie head coach Kurtis Foster. He discussed Dugas' debut and his adjustment to coaching in the OHL.
"You know what, it (the shutout) doesn't surprise me," Foster said. "From day one of training camp he's been really really good. He's got a great work ethic. He's a good kid. He doesn't seem to get fazed. He stays really composed and calm. That first game he didn't show any jitters. He made some really big saves for us."
I then asked Foster what kinds of things he's had to learn in the early going as a new head coach.
"I think the biggest thing for me is I find that you can't take a day off. You work with teenagers, we're a young and inexperienced team. You have to push them everyday. You have to push them to do the right things because as a team we know we have to play a certain way. If we let our foot off the gas as a coaching staff, it shows in our play. It's something I might have took for granted when I was a player. I didn't realize the work and effort they put in to make sure you do the right things everyday. Now I realize it and that's the way it has to be."
Foster and the Frontenacs are right back at it Sunday afternoon in Mississauga.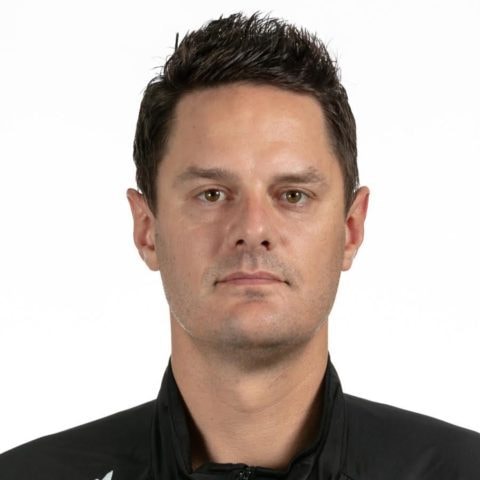 Erie Gets a Reality Check
We all knew this was coming. That 12-1 game was a complete anomaly. The Otters since have been outscored 10-1 in games against Mississauga and Kingston. This is a young team going through the normal rigors of an OHL regular season. Get used to the ups and downs of a team trying to find their way.
On Saturday night, the Otters had two issues. First, their power play went powerless. After starting 2/2 in their game against Flint, the Otters have gone 0/9. This is very much a work in progress and will take time to rectify.
Second, the Otters missed the net on a lot of chances. Give credit where it's due. The Frontenacs played well defensively challenging the Otters at the right times. But Erie shot themselves in the foot by not hitting the net.
If anything good comes from this, it's the teaching moments these situations present. Still a lot to be excited about in Erie, but let's temper our expectations overall. There's quite the learning curve in place.
Flint Needs a Hug
Oh my goodness. Imagine being in Flint's shoes for a minute. You finally get to your home opener after a brutal start to the season and you don't have your top-four defensemen available. That has disaster written all over it.
That's just awful luck. The Firebirds played tough Saturday night despite missing their defensemen before dropping a 4-2 decision to the London Knights. It's tough to judge Flint based on this situation. Once everyone comes back from injury or suspension (Gordeev), then we'll have a better idea of what we have here.
On the bright side, Evan Vierling did record his first OHL point.
Saginaw Almost Pulls Another Miracle
Just over 32 minutes into Saturday's game against Guelph, the Saginaw Spirit found themselves down 5-0. Based on what happened the year before, that was familiar territory. It was so familiar in fact that they almost replicated last year's amazing comeback.
Recall the Spirit rallied from a six-goal deficit to defeat Sarnia in December 2017. Saturday night, the deficit was five. Thanks to five unanswered goals capped by Brady Gilmour's goal with eight seconds left in regulation, Saginaw rose from the dead and tied the game at five.
FINAL OT: @Storm_City (6) at @SpiritHockey (5)

@cedricralph14's OTW finished off first career hat-trick.

VIDEO 📽️: https://t.co/6TE8656JaI
STATS 🗒️: https://t.co/tsnyZqnDmc pic.twitter.com/0xPVzdj8DH

— OntarioHockeyLeague (@OHLHockey) September 30, 2018
The Spirit couldn't complete the feat though as Cedric Ralph buried his third of the night 3:35 into overtime to lift Guelph to an exciting 6-5 overtime win.
Though Saginaw's spirits might be down, they're never out of it given the talent they boast. They'll be an interesting and fun team to watch the rest of the way.
Liam Kirk Energizing Peterborough
Although the Petes suffered their first loss of the season Saturday night, the early returns on Liam Kirk look very promising.
Kirk's scored twice in his first four games and has been one of if not their best player to start the season. After the offseason the Petes had (I'm looking at you OHL Priority Selection), Peterborough needed something refreshing and good. This is as good as it gets.
The Petes will be closely monitored this season because the hockey world wants to see Kirk and follow his development. This is hockey history. Once he makes it to the NHL, he'll become the first Englishman to play in the NHL. If that's not great enough, imagine the kids watching this thinking they can eventually do the same thing and chase their dream.
We'll follow Kirk and the Petes closely this season. It's warranted.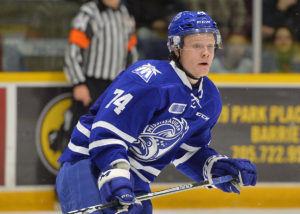 Time to Fix that Age Thing Once and For All
Hey, you. Yeah you. Pull up a chair. It's time for me to vent about an age-old rule that needs overhauled. As you all know, 19-year olds who have their rights owned by a CHL team (with some exceptions) can't play in the AHL.
What a brutal rule in today's game. It's very outdated and in need of a face lift.
This season's example, Mississauga's Owen Tippett. He's too good for the OHL but thanks to the rules in place, he can't go to the AHL. Dylan Strome was in this boat two seasons ago. Same went with Mitch Marner although he made the Maple Leafs.
Is being in the OHL at this stage even beneficial for Tippett? One could argue it didn't help Strome very much. It would have been more beneficial for him to play in the AHL against tougher competition. Instead, they landed back in the OHL and made mince meat of everyone who got in their way.
Want a fix for this issue? It's simple actually. For players like Tippett, Strome and others who were lottery picks in the NHL, teams should have the right to file for an exemption for them so they can report to the AHL.
From a development standpoint, this would help NHL teams get their top prospect to a better place for proper development. While Tippett might get a chance to chase an OHL title somewhere, I still think being in the AHL would be better for him overall. Hopefully something is done sooner rather than later on this front.
Enough venting for one week. See you next week same time, same website.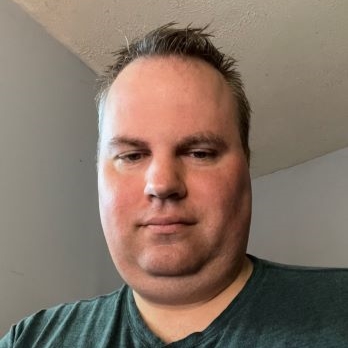 I am a fully credentialed writer who covers the Columbus Blue Jackets, Cleveland Monsters and Erie Otters as well as the Ontario Hockey League and NHL Draft. The 2022-23 season will mark nine seasons with the Hockey Writers. I am also the site's Credentials Manager. Please take note of the updated Twitter handle: @mark_scheig.