The Champions Hockey League opened the 48-team group stage Tuesday with a slate of four games. The group stage runs through September 11 with 16 groups of three teams competing to get into the 2016-17 Champions League tournament. There are a lot of reasons to tune into Champions League play even outside of August being a hellish barren wasteland for sports on skates.
Below are six match-ups worth tuning in for — a bit geared toward a North American audience — as the Champions Hockey League looks for its third champion.
ZSC Lions Zurich v. Lukko Rauma
Lukko Rauma, who celebrates their 80th anniversary as a club this season, is the only team on this list who made it to the final four of last season's CHL. Frolunda, Kärpät and HC Davos all have an easier path to the tournament this year. Rauma has a couple NHL prospects worth tuning in for. Goaltender Kaapo Kahkonen, a 2014 draft pick of the Minnesota Wild, had a solid year for the Espoo Blues last year and helped lead the Finnish junior team to a gold medal in January.
Carolina Hurricanes prospect Aleksi Saarela could be in his final year in Europe. He logged 20 goals and 33 points through 51 games of Liiga play last year. He was also an impact player for the Finns at World Juniors. Both he and Kahkonen are new to the roster this season, joining their talented forward group featuring Aaron Gagnon and Ville Vahalahti.
The Lions were a powerhouse last year with Marc Crawford behind the bench and Auston Matthews taking a starring role. The season came to a disappointing end, getting bounced early in the postseason. Now, without Crawford and Matthews, they need to prove they're still a dominant team. They have a lot of veteran talent and 20-year-old Pius Suter is fun to watch. He was good for the Swiss national team at World Juniors, but his slight frame may have stopped an NHL club from taking a chance on him in his draft years.
GAMES:
Aug. 26 – 12pm ET
Sept. 3 – 1:45pm ET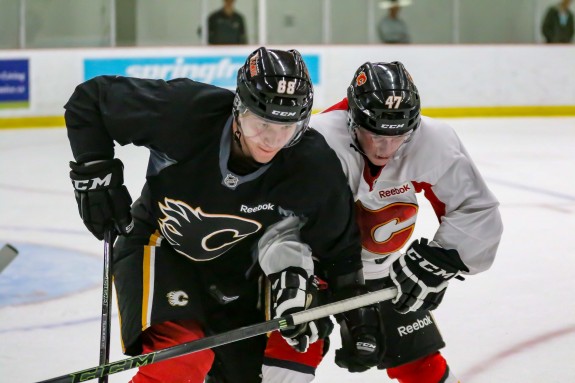 HC Davos v. Djurgarden Stockholm
Davos had a strong season last year in the NLA. They may not be quite the same team they fielded last year, but they should present a strong challenge for Stockholm. While both should make it out of group play, it may be one of the better early matches.
For Stockholm, Calgary Flames fans will want to keep an eye on Adam Ollas Mattsson. He's a stay-at-home defender with good size. He has some developing to do, but could manage to find his way onto the Flames roster in years to come. Forward Marcus Davidsson is another player who NHL fans may become familiar with soon. He starts this season pegged as a mid-to-late 1st round draft prospect for the 2017 draft. He didn't wow at National Junior Evaluation Camp earlier this month, but he didn't get buried either. It will be interesting to see how he handles what could be his first full season of SHL play. They've also aquired Jeff Tambellini this offseason, who gives them another offensive weapon and could help them exceed expectations.
GAMES:
Aug. 27 – 8am ET
Sept. 2 – 1:45pm ET
Tappara Tampere v. HC Lugano
The Finnish Liiga champions enter this season without the 2016 postseason MVP Patrik Laine, but they're still a strong roster even if they've had a lot of turnover on the roster. Returning is team captain Jukka Peltola and Jan-Mikael Järvinen, who led the team in scoring during CHL play last year.
Over on Lugano, former NHLer Damien Brunner should be familiar to NHL fans. He was a great find as an undrafted signing for the Red Wings, but a slight decline led to a mutually agreed upon contract termination in New Jersey. Since entering the NLA, he's been a point per game player and still has flashes of the talent that made him exciting in Detroit. He's emblematic of the team. Their top talent is a little older, but still capable.
Neither team is expected to go particularly in the tournament, but outside of an upset by Adler Mannheim, the other team in Group C, both should get through.
GAMES:
Aug. 23 – 1:45pm ET
Aug. 27 – 12pm ET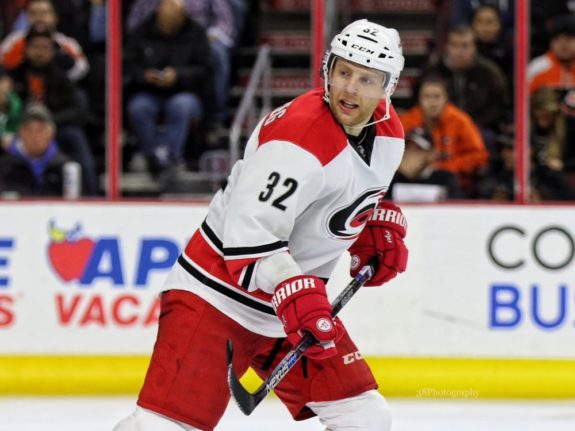 SC Bern v. HC Kosice
Bern won the NLA last season. This season, they're led by a strong group of imports and ex-NHLers including Mark Arcobello, Andrew Ebbett and Kris Versteeg, who will serve as solid replacements for departing players like Sean Bergenheim, Cory Conacher and Derek Roy.
Bern carries Leonardo Genoni in net, who played excellent for HC Davos last season. He was particularly hot during Champions League play when he dueled with Colorado prospect Sami Aittokallio as the tournament's best goaltender. Through 12 CHL contests, he posted a 1.82 goals-against average and a .943 save percentage.
Kosice is a good team, but they may be outmatched here. Bern took the first of these matches 6-3 in Tuesday's opener.
GAMES:
Aug. 16 – 6-4 Bern win
Sept. 3 – 1:45pm ET
Red Bull Salzburg v. HV71 Jonkoping
These are not historical powerhouses of European leagues like many listed here, but this should be a good pair of games. Salzburg won the Austrian league (EBEL) last season, and they have Thomas Raffl returning to the lineup. His stint with the Winnipeg Jets last season didn't go swimmingly, largely due to a weird series of injuries. His return is significant.
HV71 has a couple of exciting NHL prospects, including Islanders draft pick Linus Soderstrom, who was one of the best stories in the 2016 World Junior Championship where he turned in some awe-inspiring performances. He moves to the club frmo time spent with Djurgarden last season. Also on their side is Lias Andersson, who should be a 1st round draft pick in the 2017 NHL draft. He grabbed 22 games in the SHL last year but was just 16 and didn't manage to do much. This year, he'll be looking to have an impact on the team and has the skills to make it happen. Fredrik Pettersson-Wentzel, a former Atlanta Thrashers draft pick, can be hit-and-miss in net, but he was good in the CHL last season and had some really hot streaks in domestic play.
GAMES:
Sept. 7 – 1:30pm ET
Sept. 9 – 1pm ET
http://gty.im/455986096
Sparta Prague v. Farjestad Karlstad
Farjestad is loaded with potential future NHLers, but it's not clear how many you'll actually see in the group stages. Joel Eriksson Ek is the most impressive of the lot, having proven he's capable of handling pro play last year. This year he's bulked up and looked great during Minnesota Wild development camp and during National Junior Evaluation Camp. He'll be a part of Wild training camp this fall, fighting to make the team, so he may not make an appearance for Farjestad until his fate with the Wild is determined.
Mikael Wikstrand, despite a tumultuous relationship with the Senators, is an intriguing prospect. However, he's out three to four weeks with a hand injury. Sabres draft pick Rasmus Asplund is listed on the Farjestad roster currently. He's got a lot of talent but has some bulking up to do. He could be a nice addition for the Sabres in the next couple years and this could be the season where he starts to have a serious impact in the SHL.
Prague doesn't look as good this year as years past, at least on paper, but they should still provide a challenge for Farjestad, making for some good hockey. "We're aware that they will be a typical Swedish opponent, which means that they play a responsible defensive game supported by fast skating," said Sparta coach Jiří Kalous.
GAMES:
Aug. 21 – 8:30am ET
Sept. 4 – 11am ET