Nashville Predators general manager David Poile wasted no time in adding pieces to his team's roster at the start of the NHL's free agency period on Saturday. The Predators inked center Nick Bonino to a four-year contract and added winger Scott Hartnell and goaltenders Matt O'Connor and Anders Lindback on one-year deals.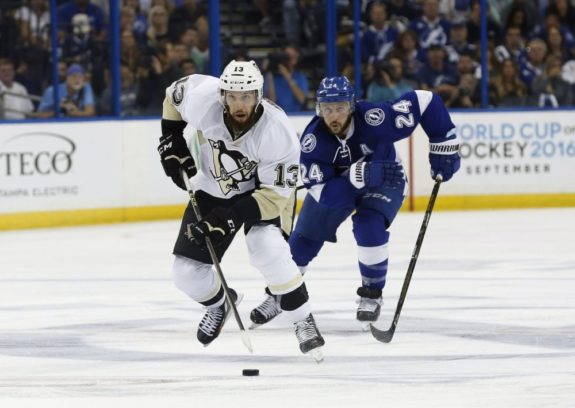 Nick Bonino Is a Proven Playoff Performer
Bonino's contract is worth $16.4 million and carries a $4.1 average annual value (AAV), according to TSN's Darren Dreger. The 29-year-old has spent the past two seasons with the Pittsburgh Penguins, tallying 27 goals and 39 assists in 143 regular season games. He helped the Penguins win back-to-back Stanley Cups and contributed 25 points in 45 postseason contests.
He was originally drafted by the San Jose Sharks 173rd overall in the 2007 NHL Entry Draft. He began his NHL career with the Anaheim Ducks and played parts of five seasons there before being traded to the Vancouver Canucks in the 2014 offseason. As part of the Penguins the past two seasons, he became an effective depth player and was a major contributor to the team's 2015-16 Stanley Cup run. In Game 2 of the 2017 Stanley Cup Final, he blocked a slap shot by Predators defenseman P.K. Subban and suffered a broken tibia in his left leg, sidelining him for the rest of the series.
Scott Hartnell Returns to Preds
Hartnell, 35, returns to Nashville on a one-year, $1 million deal, according to the Predators. He was selected by the Preds sixth overall in the 2000 NHL Entry Draft and played six seasons in Music City before being traded to the Philadelphia Flyers in June 2007.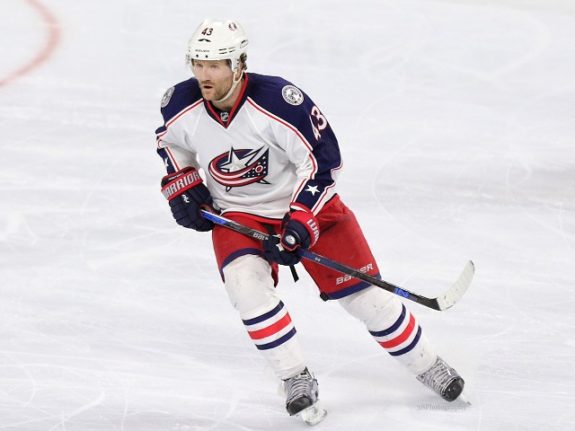 In six seasons with the Flyers, Hartnell cemented himself as a bonafide power forward and a fan favorite. During the 2011-12 regular season, he tallied career highs with 37 goals and 67 points in 82 games. He was traded to the Columbus Blue Jackets in June 2014, in exchange for R.J. Umberger and a fourth-round draft pick.
Hartnell scored 13 goals in 78 games during the 2016-17 season, after posting 28 and 23 goals in the previous two seasons, respectively. On Thursday, the remaining two years of his six-year, $28.5 million contract were bought out by the Blue Jackets, making him an unrestricted free agent.
At a one-year term and low cost, it's a relatively risk-free contract for the Predators to land a player who brings a lot to his teammates and each city he plays.
O'Connor and Lindback Add Goaltending Depth
O'Connor and Lindback's one-year deals address some of the goaltending depth that was been a concern for the club in the recent past.
O'Connor's two-way deal is worth $650,000 at the NHL level and $75,000 in the American Hockey League. The 25-year-old netminder went undrafted after three years at Boston University (NCAA) and inked a two-year contract with the Ottawa Senators before his senior year.
He has appeared in one career NHL game and spent last season with the Binghamton Senators (AHL) posting a 14-18-2 record in 37 games, along with a 3.23 goals-against average and .895 save percentage.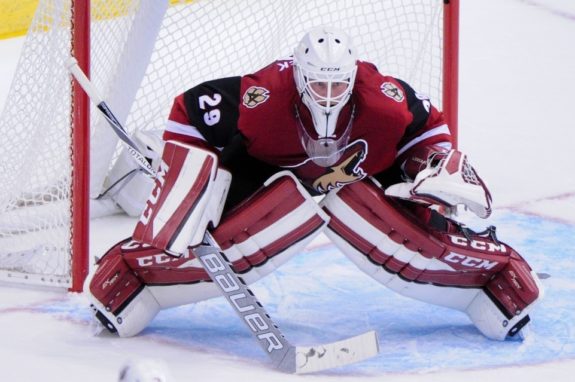 Lindback's two-way deal is worth $650,000 in the NHL and $100,000 in the AHL. The 29-year-old goaltender was originally drafted by the Predators 207th overall in the 2008 NHL Entry Draft. He began his NHL career in 2010-11 and spent parts of two seasons between the Predators and the AHL's Milwaukee Admirals.
He's also had NHL experience with the Tampa Bay Lightning, Dallas Stars Buffalo Sabres and Arizona Coyotes. Lindback has spent last season with Rogle BK in the Swedish Hockey League. In 130 NHL games, he's posted a 45-58-8 record with a 2.87 GAA and .904 SV%.