Throughout the days and weeks surrounding the NHL Draft it has become commonplace to see the stock of Russian players drop. The only Russian players immune to this trend are those with all-world skills such as Alex Ovechkin and Evgeni Malkin.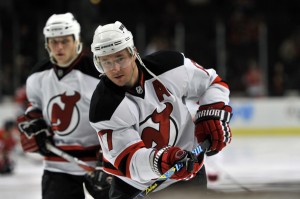 Historically, this fear of Russian players has not been completely baseless, although it is quickly becoming unnecessary. Good players like Alexander Radulov, Ilya Kovalchuk, and Alexander Burmistrov have all left the NHL to play in Russia. Each of them had a few good years of hockey left at the time of their departure, Burmistrov and Radulov being quite young.
Year-in and year-out, NHL executives are fearful that top Russian prospects will eventually spurn the team that drafted them, instead choosing to play in Russia. If the player does eventually come to the NHL, the club then becomes fearful every offseason that the player will jump across the pond to play in the KHL.
However, with the economic collapse of the KHL, this fear seems unwarranted. Russian players will likely desire coming to play in the NHL far more than they used to. But this has not stopped NHL clubs from continuing to lose out on some of their top prospects.
NHL organizations are not losing their players to Russia, they are losing them to free agency. With each passing year, more and more prospects coming out of the NCAA are spurning the team that drafted them and electing to become free agents.
Justin Schultz was one of the first impact college players to do so. In the summer of 2012 he decided to sign with the Edmonton Oilers instead of the team that drafted him in 2008, the Anaheim Ducks.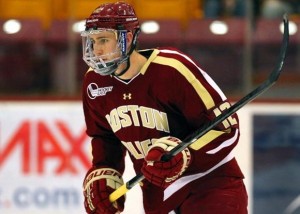 Last season, Kevin Hayes took advantage of this CBA rule. Instead of going to the Chicago Blackhawks, he decided to sign with the New York Rangers. In retrospect, with their cap situation and current success, Hayes could have been a great fit with the Blackhawks.
Now this season it looks like former Columbus Blue Jackets prospect Mike Reilly is going to leave the organization that drafted him. Reilly has already told the Blue Jackets that he will not be signing his entry level contract with the organization and will likely sign with Chicago, Minnesota, or Los Angeles.
This phenomenon is growing. Sports Illustrated pointed out earlier this week that prospects like Jaccob Slavin and Adam Gilmour of the NCAA could be angling to become free agents next year. Just the threat of free agency can send a team and/or their fans into a frenzy.
Last summer, one of the Philadelphia Flyers most anticipated prospects, defenseman Shayne Gostisbehere, made what he thought was a harmless comment. At the end of an interview, he said, "when you graduate, you can pick a different team sometimes." He ended up signing his entry-level contract with Philadelphia within the week. However, throughout that week, many Flyers fans feared they would lose their speedy defenseman.
It has already been speculated that Zane McIntyre, the top goalie in the NCAA this past season, could spurn the Boston Bruins due to their depth at the goaltending position. Although he has now publicly stated that he intends to sign with Boston, but the mere speculation caused an uproar.
The fact of the matter is that this is a CBA rule (not necessarily a "loophole" because it was negotiated by the NHLPA), and it could become a big problem for NHL General Managers.
In these situations, there are only a select few players for whom compensation is given – including former first round draft choices. Therefore, the Blackhawks received compensation (a 2015 second round draft choice) for Kevin Hayes' departure, but the Blue Jackets, just like Anaheim in 2008, will receive nothing as one of their top defensive prospects signs elsewhere.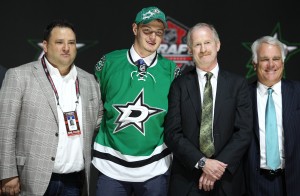 Although questions have generally surrounded Russian players, most top notch Russians have eventually found their way to America. Prized-prospect Valeri Nichushkin almost fell out of the top-10 in the 2013 draft, yet he was skating for the Dallas Stars in 2013-2014. Evgeny Kuznetsov may have given the Capitals a bit of a scare, but five years after he was drafted he is in the NHL and looks to be worth the wait.
We may see the day soon when Russian prospects are gladly taken in the early and late rounds of the NHL Draft, while players slated to play NCAA hockey are passed by for fear that they will sign elsewhere. NCAA Hockey could conceivably replace the "Russian Factor" as the most intriguing off-ice hindrance for Draft eligible players.