New Jersey Devils General Manager Lou Lamoriello typically cites the 20 game mark as a barometer to assess team performance.  That point is usually about the quarter mark of the regular season.  Of course this is hardly your typical season and with 12 games under their belts, the Devils are now a fourth of the way through the 2013 campaign.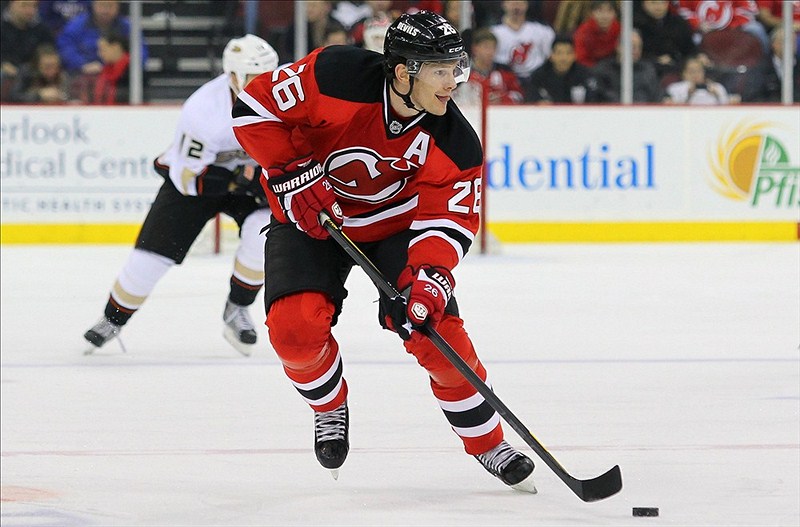 Currently the club stands atop the Eastern Conference, boasting a mark of 8-1-3 (19 points).  Only the Chicago Blackhawks have a higher overall point total.  New Jersey is presently riding a five-game winning streak.  On the year, the Devils are unblemished in regulation at Prudential Center (5-0-1) and have a winning record on the road (3-1-2).
There was much conjecture made about where the team would find goals on Mulberry Street.  With 33, New Jersey stands at eighth in goals scored and 14th in goals per game at 2.75.  Their power play also ranks 14th, at 20.8%.  It is very economical goal scoring, with 26.2 shots per game, which ranks 26th in the league.  One area the Devils could use some improvement, a face off percentage of 46.2, which only ranks 27th.
Conversely the Devils bread and butter remains their stout defence.  On the year, New Jersey sports a penalty kill of 86.2% or good enough for 7th best in the NHL.  Only the St. Louis Blues and Los Angeles Kings rate better when it comes to shots allowed per game, New Jersey has yielded the third least at 25.9 per contest.
Up front it's all about David Clarkson.  Not only does Clarkson still display the grit and toughness but he knows how to finish around the net.  On the year, Clarkson is second in the NHL with nine goals, trailing only Thomas Vanek of the Buffalo Sabres.  Additionally, Clarkson ranks first with five power play goals and third with 50 shots.  In New Jersey's current five-game ride, Clarkson has just as many goals, including two, two-goal outings.
Old reliable Patrik Elias, continues to marvel.  Elias ranks sixth on the circuit with eleven helpers, tenth in points with 14 and tenth in +/- rating, at a plus seven.
Epitomizing a balanced game this season is Ilya Kovalchuk.  If there is one "knock" on Ilya this year, it may be that he's been too unselfish at times.  Yet Kovalchuk is still filling up the score sheet.  Included with that balanced attack and commitment to defence, Kovalchuk tops the league with two shorthanded tallies.
Making up for lost time but not missing a beat is Adam Henrique.  Henrique has only played seven games and yet he's tied for second on the squad with four goals.  During the Devils five-game winning streak, Henrique has a point in each one, including three goals.
On the blue line, Andy Greene began to pick things up in what was the Devils worst game of the year, scoring their lone goal in a 5-1 pasting at Pittsburgh.  Over the Devils recent streak, Greene has seven point in five games, along with five on the power play.  Greene also ranks second on the club with a +/- rating of plus six.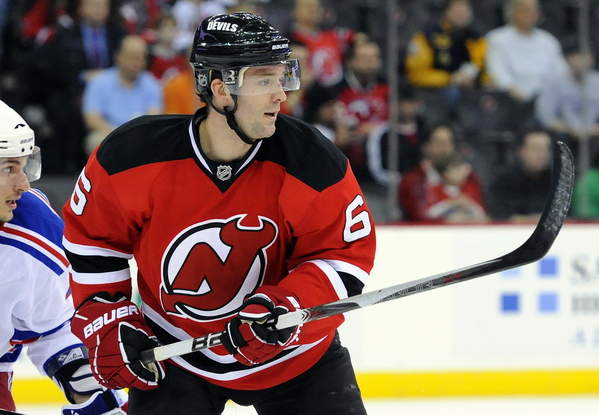 While the basketball Nets may have left New Jersey, consistency in net has remained for the Devils.  Martin Brodeur is 6-1-2, with a goals against average of 2.29, a save percentage of .911 and one shutout.  In a third of the outings, Johan Hedberg has been just as superb.  Hedberg is 2-0-1, with a microscopic 0.65 goals against average, a .973 save percentage and a shutout to boot.
So as the season moves into its second quadrant, the Devils will undoubtedly continue to improve on what's worked in the early going.