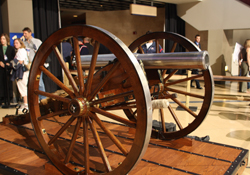 The Blue Jackets loss to the Oilers Sunday served as a painful reminder of the difference between potential and productivity. Both Columbus and Edmonton are loaded with prized prospects, but one organization is enjoying much faster returns on their investments. While Taylor Hall, Ryan Nugent-Hopkins, Nail Yakupov and Justin Schultz battle for the spotlight in Edmonton, Blue Jackets fans wonder if any player in their system is capable of filling the void lingering since Rick Nash's departure.
Close to 75% of the Oiler's points this season have come from players 23 years old or younger. Meanwhile Ryan Johansen was recently demoted to AHL Springfield, Cam Atkinson and James Wisniewski fight injury, and Ryan Murray, the second overall selection in the 2012 entry draft, recovers from major shoulder surgery. Not exactly promising times in Ohio.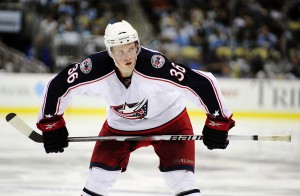 Through eleven games, Columbus GFA is 1.97. The only worse GFA in the league belongs to Nashville with a 1.91. Yet the Predators are competitive. The difference? Columbus doesn't have a talent like Pekka Rinne between the pipes. Nashville's offensive impudence is offset by a league-low 1.74 GAA. Compare that with the Jackets' shaky 3.13 GAA. Whether the goaltending tightens up or not, Columbus needs a consistent scoring threat to emerge if they want to compete.
The Blue Jackets system boasts some of the last decade's most decorated players in Canadian Juniors. Everett's Ryan Murray was so coveted by the Islanders they offered their entire 2012 draft for him. Even when healthy, Murray is a defenseman and won't be counted on as a primary scorer. Oshawa captain Boone Jenner, in addition to having the best name in hockey, has demonstrated a rare combination of physical play and dynamic playmaking skills, but failed to make the big club in a shortened training camp. Before his injury, Cam Atkinson showed flashes of brilliance early in the 2013 season. If he can stay healthy Cam can be a gamechanger, but can he be an All Star? Maybe it's a stretch, but he did average more than a point per game in 38 games with Springfield during the lockout.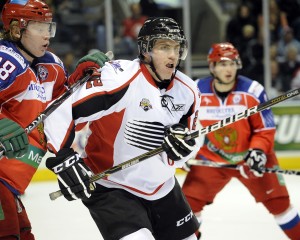 Maybe next star for Columbus didn't arrive via the draft. Artem Anisimov, acquired in the Nash trade, and Mark Letestu, brought in from Pittsburgh two seasons ago, lead the team with four goals apiece. Then again, Fedor Tyutin leads the team in points. He's a fine player, but no team led in points by Fedor Tyutin will make the playoffs. Ever.
Who will be the next star in Columbus? The list of highly touted prospects is long, but fans are eager for results. If none of these Jackets take command of the offense soon, the answer may come this June in the form of Nate MacKinnnon or Seth Jones.