It has been an extremely successful offseason for the New Jersey Devils thus far. It started off with drafting Nico Hischier first overall in the 2017 NHL entry draft, which was the right decision in my mind. Then, general manager Ray Shero worked his magic.
First, he drafted several intriguing prospects such as Jesper Boqvist, Nikita Popugaev and Reilly Walsh. Next, he signed veteran center Brian Boyle to a two-year deal. Lastly, he traded two draft picks for talented winger Marcus Johansson. All of these moves have made the Devils a much better team.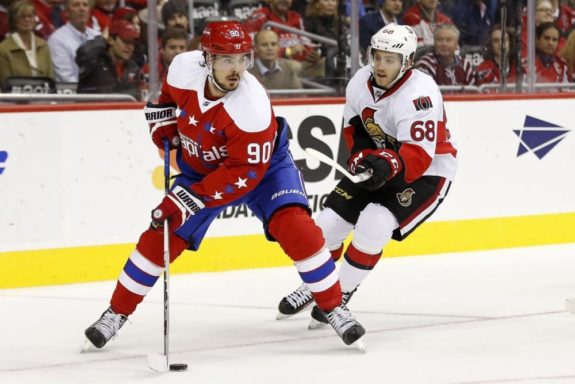 But even with all that activity, there is much work to be done. The defense still needs to be upgraded and the offense could still be improved upon. As is stands, there are several free agents that can help this team. So let's take a look at some of the names that Shero could still go after this offseason.
Alex Chiasson
Alex Chiasson would not be a flashy signing but he would be a solid addition to the bottom six. The former Calgary Flames forward notched 12 goals and 24 points last season. That marks the third time in his young career where he has topped 10 goals and 20 points.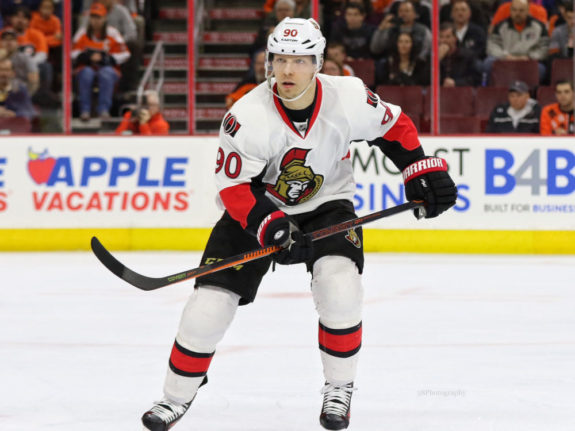 Goal scoring has been a consistent problem in Newark for years. Adding another productive winger to the Devils' forward group would provide good competition for their younger players. If some prospects are not cutting it, or not as ready as management previously thought, then Chiasson could offer solid play and production until they are ready. It would be a cheap, team-friendly move that Shero should look into.
Cody Franson
Cody Franson remains unsigned and the offseason is almost coming into the home stretch. The 29-year-old defenseman was not spectacular with the Buffalo Sabres the past two seasons but he was no slouch either.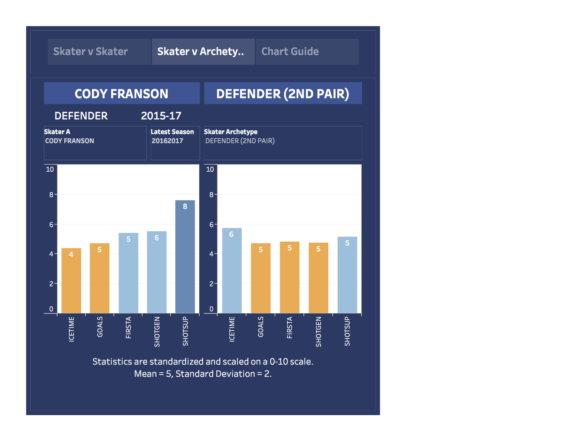 His shot suppression numbers were good and he put up 19 points in 68 games, a respectable total. At 6'5" and 214 pounds, he would become a big, shutdown defenseman on the Devils blue line. With the size that Franson has, it is surprising that he is still on the open market.
I thought this was a sign that he was holding out for a big contract offer and his demands were deemed too high by NHL teams. However, that may not be the case. There are rumors that Franson will attend the Chicago Blackhawks training camp on a tryout – like the Hawks needed a lucky break to help their team.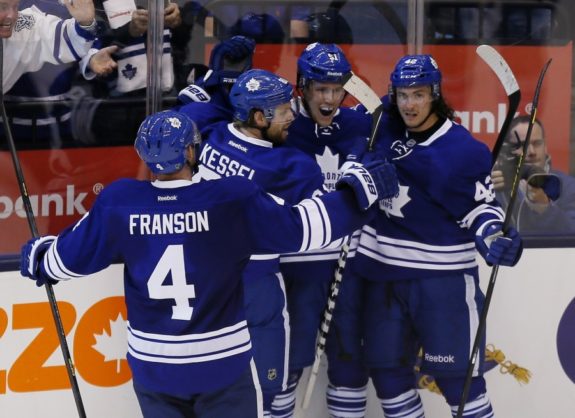 Shero should try to see if he can work out a deal with the big defenseman. If he's willing to attend camp on a tryout basis I don't think his contract demands would be that egregious. Bottom line, he would qualify as an improvement over what the Devils currently have so he is definitely worth looking at.
Andrei Markov
Let me preface this by saying, I think the chances of this happening are slim. Andrei Markov is 38 years old and the Devils will not be contenders next season. So why sign the veteran defenseman? There are a few reasons.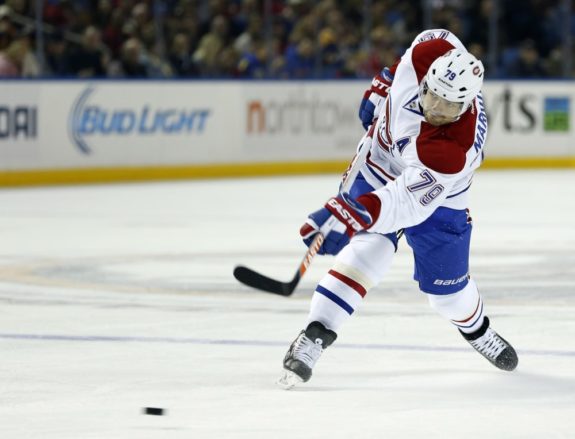 First, Markov can still produce. The lifelong Montreal Canadiens defenseman has 572 career points, with 36 coming last season. Obviously, he is not as effective as he once was but he would have led all Devils blue-liners in points last season and will add offense if he signs on. Adding him would also help take some of the pressure off of Damon Severson and John Moore, the only two offensive defensemen currently on the roster.
Second, it's no secret that the weakness of the Devils is their defense. Markov would add a proven puck-moving element to the top-four. The defensive pairings would be upgraded and each one could have an offensive defenseman paired with a defensive-minded one. Markov could even help mentor some of the younger, puck-moving defensemen in the Devils system.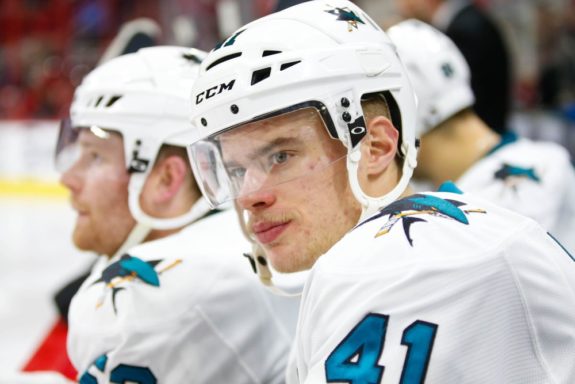 Third, the Devils have the ability to sign him with zero risk. The reason that Markov is not back with the Canadiens, or any team, is because he is looking for a two-year, $12 million deal. That is a lot of term and money for a 38-year-old declining defenseman. Fortunately, the Devils are still swimming in cap space and would not be affected by a two-year deal, seeing as all of their big names are tied up for at least another two years. This deal would improve the defense until more prospects can play or the Devils make a splashy move to acquire an elite defenseman.
Final Thoughts
All three of these players are still unsigned, which means their demands are too high or there is not much interest in them. That bodes well for the Devils if they wish to sign any of them as they have cap space to burn and need to improve.
Chiasson would add depth up front while Franson and Markov would represent upgrades to a defensive core that needs more of everything. It would be good for Devils fans if at least one of these moves happen. They all make sense and would improve the team. We'll have to wait and see if Shero agrees.