It's not about how you start but how you finish. This season the New Jersey Devils got off to a relatively fast start. The beginning of the 2014-15 campaign was leaps and bounds above their introduction to the 2013-14 season. Yet, a bumpy road across their first 20 contests, has left them with virtually the same results as last season at this juncture. Luckily for the Devils, a strong finish, a 2-0 blanking at the Edmonton Oilers, has them just a bit better than a year ago.
Now through a quarter of the season, New Jersey has posted a ledger of 9-9-1-1 (20 points). They are a point better than last season, when the Devils trotted out to a mark of 7-8-5 (19 points). Typically Lou Lamoriello will use the 20-game quarter-mark as a benchmark to evaluate the progress of the team. In my humble opinion, there's nothing to evaluate, they're in the same spot they've been in for the better part of a year.
#NJDevils 2, Oilers 0 – Video recap and highlights: http://t.co/BlivOmHkdn

— New Jersey Devils (@NJDevils) November 22, 2014
Essentially what has happened with this squad is that certain areas have improved, while other parts have declined. For a quick example, the power play has improved but the penalty kill has dropped off from last season. Hence, everything is basically being shifted and offset and the Devils find themselves in the same spot, while rearranging the deck chairs. Last year the club finished tied for tenth with a minus eleven goal differential. Fast forward to the early going and you'll find the Devils again tied for tenth place in the Eastern Conference, with a minus seven goal differential.
One could pin it on head coach Pete DeBoer and his decision making. You might also be in the camp that says Lou has fired coaches like Claude Julien, Robbie Ftorek and Larry Robinson for less. Maybe you're in the camp that says, yeah but those guys had more talent to work with. In any case, wherever you place the blame, coaching, too many players going through the motions, lack of scoring, a young defence corps, injuries, etc., something needs to be shaken up.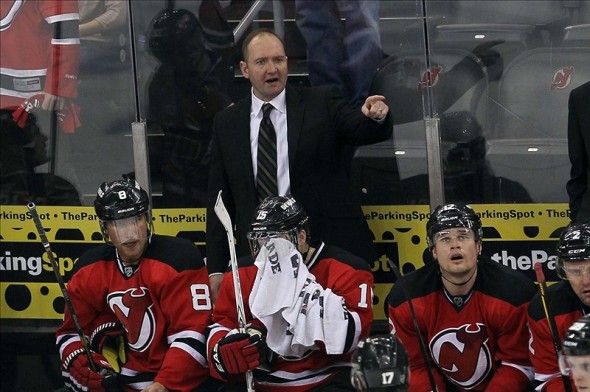 Moving forward, if the Devils are truly going to make a playoff push, they need a big-time impact move. It can't be a little peace meal move wherein they acquire a role player type guy for a mid to late round draft pick. No, if this team has aspirations of making a leap into the playoffs, they'd better figure out which of their players are of value and expendable and make a splash for either a top scorer or a guy that is going to add an extra element to spark the team. Do they possibly try to take a chance on a guy like an Eric Staal, Matt Moulson or someone of that ilk? Do they even perhaps target a shutdown, tone setting defenceman with the age and experience somewhere between Bryce Salvador and Damon Severson?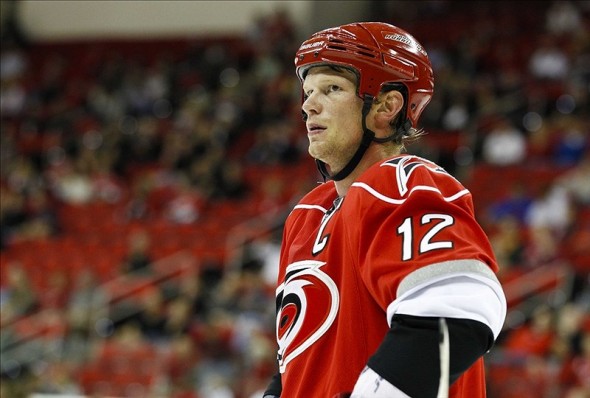 Those are some valid questions for this team, which mind you is still getting healthy and looking to click in the early going. I'm not saying you make a trade for the sake of making one or just to sneak into the playoffs. That being said, if the Devils want to make a deep run in the playoffs, they'll need to address their scoring woes and penalty kill, going forward.
Michael Gwizdala covers the New York Islanders for The Hockey Writers. Michael is also an Associate Producer at WNYT NewsChannel 13. Additionally, Michael was once a Media Relations intern for the AHL Albany River Rats. Michael is a graduate of The College of Saint Rose in Albany, NY.