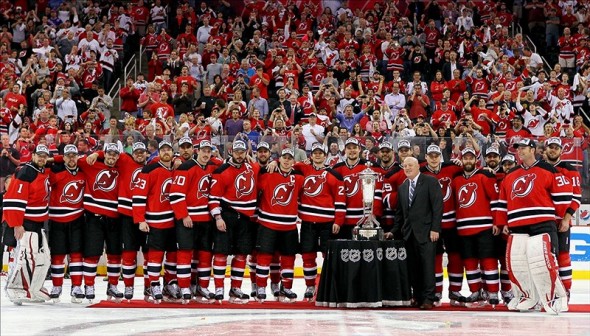 The long, grinding marathon that is the Stanley Cup Playoffs is entering its final phase, as the New Jersey Devils and Los Angeles Kings will battle for the right to hoist the Stanley Cup, beginning Wednesday night.  New Jersey has arrived in the Finals after a grueling series against Florida, a quicker than expected victory over Philadelphia and an emotional, roller-coaster win over the New York Rangers in six games.
Through it all, the Devils have become a group that perseveres and persists, even in the most difficult of times. Much like the state they represent, they were disregarded and even maligned as the playoffs began, often an afterthought and not given much of a chance by fans and analysts alike. But also like the state they call home, they hung tough, didn't listen to critics and naysayers, and showed that through heart and sheer will, a true team can achieve victory.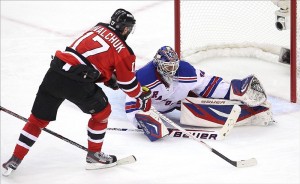 Receiving huge contributions from all over the roster, the Devils saw seven different players score game winning goals in the three playoff series they won, testament to the team-first mentality that this club has.
"We feel proud to beat such a hard working team. It took all four lines and Marty….he's a calming influence and finds a way to make a save at the right time. This is a resilient group, we've been getting better and better. We're trending in the right direction," said head coach Peter DeBoer after Game 6.
When Adam Henrique slid the puck past Rangers goalie Henrik Lundqvist in overtime late Friday night, it was the culmination of a lot of sweat, hard work and determination. But there is still one more hurdle to jump, and the Devils aren't going to be satisfied with just getting there. As center Travis Zajac said after their Game 6 victory,
"We've got some work left to do."