In life, you only get to make one first impression. Such is the case this season with the newest New Jersey Devils, Kyle Palmieri and Lee Stempniak. The following Devils acquisitions also made quite an impact in their first season in the Garden State.
Acquired from the Hartford Whalers for Pat Verbeek in June of 1989, Turgeon had a nice season in his lone campaign with New Jersey. Netting 30-goals, Turgeon tied with Kirk Muller and Brendan Shanahan for second on the club. Turgeon's 47-points placed sixth on the squad and his 23 even strength markers were second most on the team.
We all know about his Conn Smythe heroics in the 1995 Stanley Cup playoffs and he made a fine second impression in 1999-00 as well. After being acquired from the Montreal Canadiens, for the aforementioned Turgeon, Lemieux had a nice first impression in 1990. Like Turgeon, Lemieux registered 30-goals in his first season, also good enough for second on the team. Lemieux's 47-points were fifth on the club and his ten power play tallies ranked second on the squad. Lemieux's four postseason goals against the Pittsburgh Penguins were second on the team and he also netted one game-winner.
Like Lemieux, Stevens would also earn the Conn Smythe Trophy (1999-00) with the Devils. Acquired from the St. Louis Blues as compensation for the club losing Shanahan, Stevens made his presence felt in his first season. Stevens was selected to the Wales Conference All-Star team that year. Stevens finished fourth in Norris Trophy voting that season. Stevens ranked fifth on the club in points (59), tied with Kevin Todd for first in assists (42), seventh in goals (17), third in penalty minutes (124) and third in power-play goals (seven). While the Devils fell in a seven-game series against the New York Rangers, Stevens notched one game-winning marker and led the club with 29 penalty minutes.
As with Lemieux, Richer was acquired from Montreal, along with Tom Chorske, for Muller and Roland Melanson. In 1991-92, Richer's 29-tallies, 64-points and six game-winning goals placed second on the squad. Richer registered three points across seven postseason contests.
https://www.youtube.com/watch?v=RahIgDvRJDM
Acquired from the Mighty Ducks of Anaheim with Oleg Tverdovsky and Maxim Balmochnykh for Petr Sykora, Mike Commodore, Jean-Francios Damphousse and Igor Pohanka, Friesen helped the Devils win their third Stanley Cup title in franchise history. During the regular season, Friesen was second on the club with 23-markers and fourth with 51-points. Friesen did major damage in the playoffs, placing second with ten goals, fourth with 14 points and tied for first with Jamie Langenbrunner, notching four game-winning tallies. Among those game winners was Friesen's Game 7 marker against the Ottawa Senators in the Eastern Conference Finals, sending the Devils to the Stanley Cup Final.
At the ripe old age of 41, the Devils signed the free agent Jagr and couldn't have asked for better results. Jagr played in all 82 games, leading the club with 67-points, 43 helpers and six game-winning tallies, while also finishing second on the squad with 24-goals. Jagr also provided entertainment for fans and writers alike.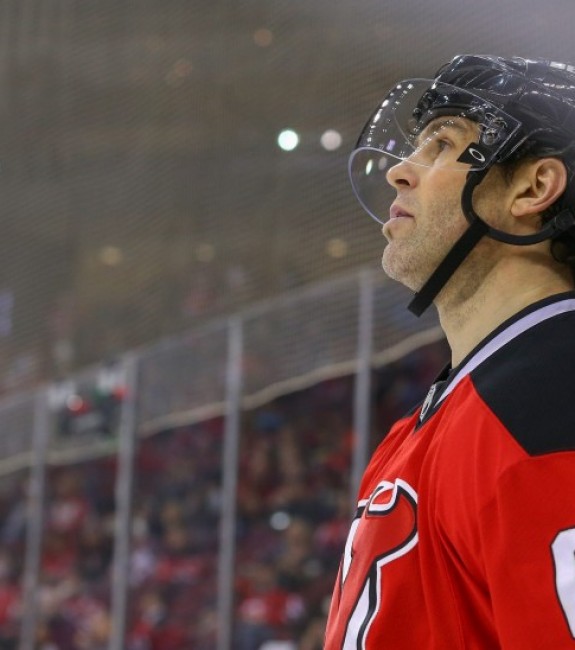 Schneider was acquired via trade from teh Vancouver Canucks, during the 2013 NHL Entry Draft, with the Devils sending their first round choice (Vancouver drafted Bo Horvat ninth overall) for their next franchise netminder. Splitting a somewhat awkward season with the legendary Martin Brodeur, Schneider still managed to put up representative numbers. Schneider led the team with a 1.97 goals-against average, .921 save percentage and his three shutouts tied Brodeur for best as well.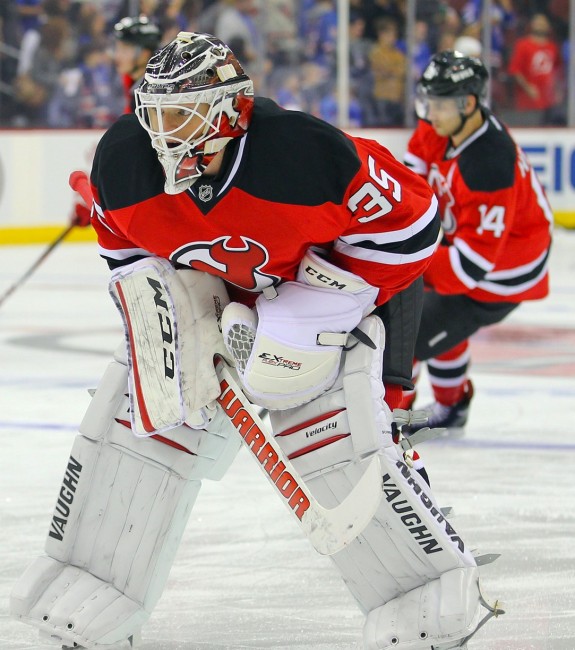 When he was still referred to as "Mike," the Devils inked the free agent Cammalleri in 2014. Cammalleri's 27-goals led the squad and were the most scored ever by a Devils free agent signee in his first season with the organization. Cammalleri's nine power-play markers and eight game-winning tallies were also team bests. Cammalleri's 42-points ranked second on the team.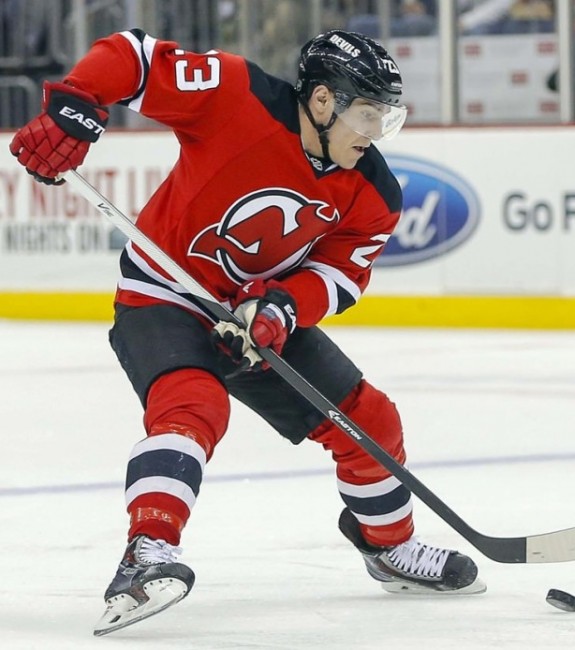 There goes that man from Montvale, NJ. Palmieri was acquired via trade from the Anaheim Ducks in June of 2015, for the Devils' second and third round draft choices. The move couldn't have worked out better for New Jersey or Palmieri. A little more than halfway through the season, as of this writing, Palmieri has already set career highs with 20-goals and 35-points. Palmieri's 20-goals, including seven power-play tallies, are tops on the team. Palmieri is also third in points.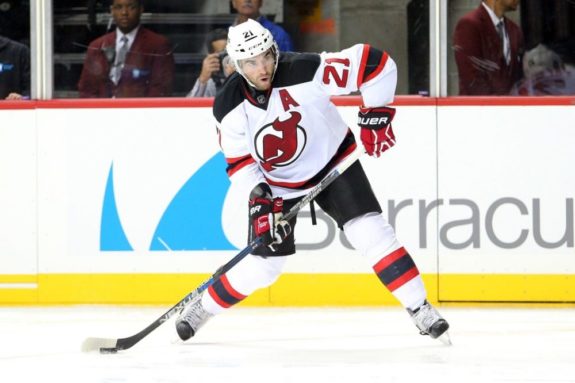 During the off-season, New Jersey inked Stempniak to a "paltry" one-year, $850,000 dollar deal. Stempniak has paid diviends for the Devils. As of this writing, Stempniak's 14-goals are tied for third on the squad with Cammalleri. Stempniak's 22-assists and 36-points rank second on the club.