With the Ottawa Senators' win over the New York Rangers on Sunday afternoon, the Senators now sit three points out of a wild-card spot and four points out of third in the Atlantic Division. Given that at this point last season Ottawa was ten points out of a playoff spot, many fans will argue that there are plenty of reasons for optimism. With the trade deadline approaching Bryan Murray and the management team need to decide whether they should be bolstering their roster for a playoff run or selling assets to build for next year and beyond.  Given the caliber of teams ahead of them and their atrocious underlying numbers, Ottawa should be sellers at the deadline and start planning for next year. Not what the Senators were hoping for after their amazing run at the end of last season, but management needs to face the truth, the 2015-2016 Ottawa Senators are not a playoff team.
The Ottawa Senators Can't Play Defense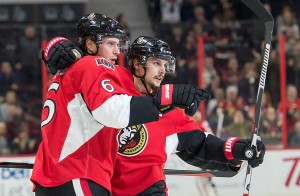 The biggest problem for the Ottawa Senators all season has been their inability to limit shots against. After 49 games this season the Senators are averaging 33.3 shots against per game, worst in the league. A further look at their puck possession numbers shows that Ottawa is only getting 46% of shot attempts per game, fourth worst in the league. On an individual level, Ottawa only has six regular players with positive possession numbers and other than Erik Karlsson and Mark Stone, the other four are all bottom six forwards. While some teams like the 2014-15 Calgary Flames are able to overcome poor possession numbers, they are the single best number for predicting future success. Of the sixteen teams currently in a playoff position, only the Boston Bruins, New York Rangers, Minnesota Wild and New Jersey Devils are negative possession teams and of those four, the Rangers are the only team holding a divisional playoff spot.
Many Ottawa fans will point to Ottawa's incredible run of last year as proof that the team can switch into another gear and win when it counts. However, what is often lost in the narrative of Ottawa's amazing streak was that their underlying possession numbers had improved greatly under Dave Cameron. Cameron, who took over from Paul Maclean in December of 2014, made the Senators into a positive possession team and only then did Ottawa start winning. Such an improvement has failed to materialize this year. While capable of controlling possession over the course of an individual game, consistency has eluded the Senators this year, as they are unable to string together multiple dominant results. As a result, they are three points out of a wildcard spot in a relatively weak Eastern Conference.
Injuries And More Injuries
One of the reasons Ottawa fans' pessimism about the playoffs is the number of key players currently injured. With Milan Michalek injuring his hand in Ottawa's loss to the New York Islanders, the Ottawa Senators are currently missing four key players, a situation severely testing Ottawa's depth. The Senators have not released details about Mark Methot and Kyle Turris's injury but Michalek will be out for at least a month with a broken finger while Clarke MacArthur is still suffering from post-concussion syndrome and has no clear timeline for his return. At least he is skating though:
#Senators Clarke MacArthur skates before practice at #CTC in #Ottawa Friday. #ottnews #ottsports #Sens #NHL pic.twitter.com/RbMSocfs7Q

— Tony Caldwell (@tonysunphoto) January 8, 2016
It is entirely possible that Methot and Turris return shortly, solidifying the top defensive pairing and the top forward line. However, with both Michalek and MacArthur out, possibly for the rest of the year, Ottawa is seriously lacking in top six forwards. With the line of Ryan – Zibanejad – Hoffman performing well, Stone and Turris lack a suitable left-winger. As a consequence, Kyle Turris and Mark Stone's scoring struggles this year are not surprising giving the quality of their linemates. While Zack Smith has skated on their wing frequently, said experiment has largely been a failure. The obvious choice for left-wing on that line is Shane Prince, however, the coaching staff seems entirely unwilling to play Prince in a scoring role, so Ottawa continues to struggle to produce offense beyond Bobby Ryan and Mike Hoffman.
Trade Deadline Implications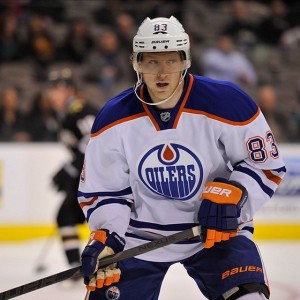 Knowing whether your club should be buying or selling at the trade deadline is critically important for the franchises' future. Two years ago Bryan Murray took a gamble on pending unrestricted free agent Ales Hemsky when the Ottawa Senators were sitting in a very similar position in the standings as they are presently. Despite instant chemistry with Jason Spezza, Ottawa was unable to find any sort of consistency as a team and failed to make the postseason. Hemsky subsequently walked on July 1st and Ottawa was down two draft picks with nothing to show for it. Even if Ottawa wants to gamble on making the playoffs, barring a substantial upgrade on the blueline, bringing in a rental forward to replace MacArthur at best will only help Ottawa to qualify for the playoffs. Ottawa simply doesn't have the depth or elite talent to challenge the top teams in the east. Granted, upsets happen every year but who is going to put money on the Senators in an Ottawa-Washington series? Certainly not this author.
Furthermore, beyond Colin White and Thomas Chabot, Ottawa lacks a strong prospect pipeline and Binghamton's struggles this year should be a strong indication to management that the Senators need to bolster their prospect pool. Giving away draft picks or prospects to gamble on making the playoffs is a poor strategy for the long-term health of the franchise. Rather, with assets such as Chris Neil, Zack Smith and (maybe) Jared Cowen to move, Ottawa could bolster their prospect pool this year and start planning for the playoffs in 2017.