Over the last seven-plus years, Twitter has become a staple of social media. Not only has the platform allowed users to get updates on a wide array of topics and interests, it has also brought individuals into contact with icons of popular culture.
While following actors, musicians, and others on Twitter can help keep one up to date on certain celebrities, sports fans have been able to use Twitter in order to get closer to their team and its culture, tradition, and players. For hockey fans, specifically those of the New York Islanders (for all intents and purposes of this post), there are quite a number of options to choose from when surfing the Twittersphere. If listening to or watching your New York Islanders isn't enough for you, then this list (in no particular order) will hopefully help you attain all of your Twitter-related Islanders needs.
Official New York Islanders
Following every team's official Twitter account is a must, and this obviously applies to Islanders fans. The Islanders' Twitter account tweets out stories, videos, and photos from the team's website, and is a great starting point for any Isles fan just getting acquainted with the social media platform.
#Isles lines at practice: Moulson-Tavares-Okposo; Bailey-Nielsen-Grabner; Nelson-Regin-Bouchard-Clutterbuck; Martin-Cizikas-McDonald-Boulton

— NYIslanders (@NYIslanders) October 10, 2013
Congratulations to @Bnelson on his 1st career @NHL Point! pic.twitter.com/HmJLUdYPrF

— NYIslanders (@NYIslanders) October 9, 2013
Good morning! How about waking up by re-living Matt Donovan's 1st Career @NHL Goal in last night's 6-1 #Isles win? http://t.co/YNW8XsT1W9

— NYIslanders (@NYIslanders) October 9, 2013
Arthur Staple
Most New Yorkers, and Islanders fans, that read Newsday will know who Arthur Staple is. Staple has been the beat writer for the New York Islanders over the last couple of years and has been a hockey columnist for New York Newsday for several years. Not only does Staple provide excellent new coverage and analysis for Newsday, he also has informative and up to date tweets for every Islanders fan.
Guessing that either Nelson or Bouchard sits to make room for Clutterbuck tomorrow vs. Hawks. No word from Capuano until tomorrow AM.

— Arthur Staple (@StapeNewsday) October 10, 2013
With Flyers firing Peter Laviolette, Jack Capuano is now 2nd-longest tenured coach in Metro Division, behind Pitt's Dan Bylsma. #Isles

— Arthur Staple (@StapeNewsday) October 7, 2013
John Tavares leads balanced attack as Isles rout Coyotes http://t.co/hmSq1pFLdF

— Arthur Staple (@StapeNewsday) October 9, 2013
Butch Goring
Islanders fans do not need to be reminded who Butch Goring is and what he has meant to the New York Islanders over the last 30-plus years. Working alongside longtime Islanders announcer Howie Rose, Goring delivers great in-game analysis and his tweets are full of insights that one can only get from a former player and head coach.
#isles Poulin gets 1st start against the Stanley Cup Champs, does it get any better than that.Yes ,get the win too and be named the 1st star

— Butch Goring (@91Butch) October 11, 2013
#isles finally the season starts, isles have looked so ready these last 2 weeks. Expect a big season,waiting for team to jump in with elite

— Butch Goring (@91Butch) October 4, 2013
Brian Compton
Brian Compton might tweet out a whole bunch of posts related to the NHL, but he is a great personality to follow on Twitter for Islanders fans. As a Deputy Managing Editor for the NHL, you can expect Compton to bring you a very diverse stream of posts, but his coverage of the Islanders speaks for itself.
Keep getting asked who sits when Clutterbuck returns. Don't know. But it should not be @Bnelson. #Isles

— Brian Compton (@BComptonNHL) October 9, 2013
#Isles with a 5-1 lead after two. Five players (Tavares, Nielsen, Regin, Grabner, Bailey) have two points tonight.

— Brian Compton (@BComptonNHL) October 9, 2013
Mark Herrmann
Much like Arthur Staple, Mark Herrmann works for Newsday and provides Isles fans with a stream of news related to the team. Herrmann's in-game and post-game reports and tweets are certainly informative and should be a good reference point for any Islanders fan.
Eight minutes in, the Isles and Preds have a combined 1 shot (by Nashville)

— Mark Herrmann (@markpherrmann) October 13, 2013
Capuano's 200th Isles game, something no coach other than Al Arbour has done `I Don't think anyone will have success that gentleman had'

— Mark Herrmann (@markpherrmann) October 12, 2013
Stan Fischler
They don't call Stan Fischler the Maven for nothing. As a longtime hockey analyst, broadcaster, and historian, Fischler's focus isn't specifically on the Islanders, but he does provide a plethora of hockey knowledge when he tweets about the team. Not only does Fischler provide great analysis of the Islanders, fans can learn about all things concerning the Metropolitan Division by following him.
It's going to be interesting to see where #CalClutterbuck fits into the #Islanders lineup tonight. I wouldn't rule out him alongside JT.

— Stan Fischler (@StanFischler) October 11, 2013
Another stellar performance from #Nabby but less-than-stellar support in the third period. But three out of four points ain't bad.

— Stan Fischler (@StanFischler) October 6, 2013
Eric Hornick
Even if you aren't on Twitter, chances are you have definitely heard of Eric Hornick. As per his Twitter bio/profile, Hornick has served as the Isles' statistician for the team's home telecasts for the last 30-plus years, and also writes for the Islanders' NHL website. The stats and numbers that Hornick diligently outlines and tweets (amongst other things) should be interesting to most hockey fans, and his 7:11 AM publications of "The Skinny" are full of excellent insights on the New York Islanders.
Other than 4 gms vs each other, its only 2nd time #Isles have scored 6+ and #NYR allowed 9+ on same day. (12/16/06 -NYI/ATl, NYR/TOR)

— Eric Hornick (@ehornick) October 9, 2013
So @edmangano and Kate Murray — guess where the most excitement in Nassau County is tonight? (Hint: it will be in Brooklyn in 2 yrs) #Isles

— Eric Hornick (@ehornick) October 5, 2013
Brett Cyrgalis
Cyrgalis is an NHL sports writer for the New York Post and delivers some outstanding pre-game, in-game, and post-game coverage of the New York Islanders. Anyone looking for quality updates on the Islanders with fresh quotes from players and coaches should add Cyrgalis as he mixes in a good amount of hockey knowledge and perspective in his reporting.
Tavares and Okposo practicing one-timers. #Isles http://t.co/AkDjubEe8L

— Brett Cyrgalis (@BrettCyrgalis) October 9, 2013
The worst-case scenario for the #Isles is that Griffin Reinhart becomes this year's Nino Niederreiter. http://t.co/w619phSaLb

— Brett Cyrgalis (@BrettCyrgalis) October 8, 2013
Jeff Capellini
Jeff Capellini brings excellent Islanders coverage to CBS New York and WFAN, and his twitter account won't disappoint Islanders fans either. Not only does Capellini provide opinionated thought in his writing and tweets, his updates on the Isles are sure to keep the attention of his followers.
Just downloaded the #HofstraURadio app. Nice to have the #Isles on the go. God forbid they have a station that can be heard off the island

— Jeff Capellini (@GreenLanternJet) October 11, 2013
What needs to concern fans is not blown leads this early but lack of effort, focus, preparation. I don't suspect #Isles having that problem

— Jeff Capellini (@GreenLanternJet) October 6, 2013
Daniel Friedman
While Daniel Friedman recently started covering the Islanders for WFAN, he has been following the Islanders for seventeen years. Friedman is not shy to voice his opinion over Twitter or Facebook and is certainly worth a follow for his top-notch reporting and writing.
Depth, Speed And Solid Goaltending Propel NY Islanders « CBS New York http://t.co/zzA8MTSmSg

— Daniel Friedman (@DFriedmanWFAN) October 10, 2013
It would appear #Isles have adopted #Devils protocol with regards to prospects: To play in the NHL, must earn it by succeeding in the AHL.

— Daniel Friedman (@DFriedmanWFAN) October 10, 2013
Christian Arnold
Christian Arnold has consistently produced quality work for Islanders Point Blank, The Hockey Guys, and the New York Hockey Journal. When you write for a slew of websites like Arnold does and have a very active presence in the social media sphere, you know you're in for a treat when you give him a follow.
Isles Staying Level Headed after 2-0-1 Start http://t.co/oKnIhfFibN

— Christian Arnold (@CA_NYHockey) October 9, 2013
From Reinhart not playing in the first three games, not surprised he was sent back to WHL. It is the right decision. #Isles

— Christian Arnold (@CA_NYHockey) October 9, 2013
B.D Gallof
B.D Gallof has been providing outstanding coverage of the Islanders for some time, and his tweets are always direct and to the point. Gallof, much like Daniel Friedman, is very interactive with other Tweeters and his followers. Gallof also adds elements of humor to his posts, making him a very enjoyable and reachable personality to connect with in the twittersphere.
What's the difference between Laviolette and a really short leash? Who cares. Neither could play defense. #flyers

— B.D. Gallof (@BDGallof) October 7, 2013
So don't fall in love or get stuck on players being used just now or even come opening night. For #isles – first 8-10 gms part of process

— B.D. Gallof (@BDGallof) September 26, 2013
 Lighthouse Hockey
Despite the fact that Dominik operates out of St. Louis, Lighthouse Hockey's coverage of the Islanders is superb. Not only does the staff at this website publish great material, they are constantly updating Islanders fans, and responding to them, in regard to team happenings and progress. Oh, and did I mention that @thechrismcnally and @cultureoflosing also contribute some of the most well thought out Isles pieces on Lighthouse Hockey?
[Bits] Coyote Traps, Reinhart Sits, MacKinnon Learns from Professors Tavares & Crosby. #Isles http://t.co/uisgxrXEW7

— Dominik & LHHFriends (@LHHockey) October 9, 2013
So #Isles Assign Kirill Kabanov to ECHL Stockton: 'Personal' or Other? http://t.co/WruFD3JbYk

— Dominik & LHHFriends (@LHHockey) October 8, 2013
Isles Blog
Following along the lines of other twitter accounts that discuss Islanders-related material, @IslesBlog tweets and retweets opinionated posts regarding the Isles. If you're looking for a constant (not annoying) stream of stories, opinions, and updates on the Islanders, then this is definitely the account for you to follow.
Tickets to tonight's #Isles game are on Stubhub for as low as $7.25 …. No excuses people.

— IslesBlog (@IslesBlog) October 8, 2013
Clutterbuck practicing on the 29-16-96 line today. I think we should all be thankful that we're not Capuano in this predicament.

— IslesBlog (@IslesBlog) October 9, 2013
TCL Isles
Headed by their fearless leader, Rob McGowan, TCLIsles brings you a steady stream of Islanders new and fantastic material from their website. With a knowledgeable and interactive cast of writers, pre and post-game reports, and player interviews, Islanders fans looking for a good flow of hockey-related news should add the account to their "following" list.
Who wouldn't mind watching this again? Here's the #Isles Highlight of the Week, which can also be found on our… http://t.co/gkp9OTZCoc

— TCLIsles (@TCLIsles) October 9, 2013
Post-game, personal experience & fun tales from last night's game @TCLIsles: #Isles Fall To Devils In Brooklyn http://t.co/MZ8LSSm2CH #NHL

— Rob McGowan (@IslesRM) September 22, 2013
Eyes On Isles
Andy Graziano, Rich Dias-Rodrigues, Chris Triantafilis, Michael Willhoft, and a number of other writers combine to contribute some of the most in-depth analysis of the New York Islanders that fans can find. Not only does Eyes On Isles provide daily coverage of the Islanders, they are very interactive with the Isles' fan-base and well-rounded in many hockey aspects.
Islanders Youngsters Proving They Belong : But Do They Stay? http://t.co/F70B4Qinel #Islanders #brocknelson #Featured #isles

— Eyesonisles (@eyesonislesFS) October 7, 2013
Tonight the #isles return home. Every fan should be standing and welcome the blue & orange back to the barn when they take the ice.

— Eyesonisles (@eyesonislesFS) October 5, 2013
More Noteworthy Islanders-Related Twitter Accounts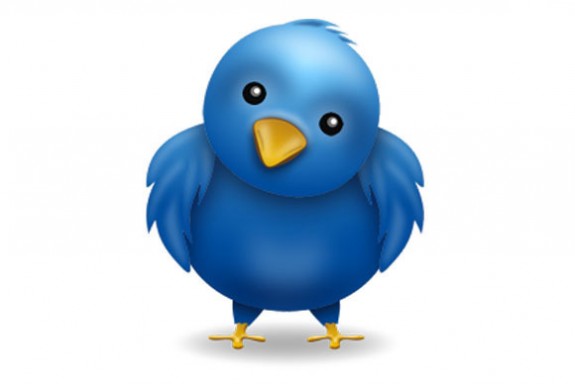 *** What do you feel about this list? Feel free to comment below and please let me know if I missed your Twitter account!
In his third year with The Hockey Writers, Toli covers all things related to the New York Islanders. Focusing on the Islanders, the NHL Draft & draft-eligible prospect goalies, and hockey history, Toli can be contacted on Facebook by searching/messaging Toli Metter and on twitter by searching @ToliMetterTHW.