The New York Rangers kicked off draft day by making a big splash on the trade market. Derek Stepan and Antti Raanta were moved to the Arizona Coyotes in return for the seventh overall pick in this year's draft along with defenseman Anthony DeAngelo.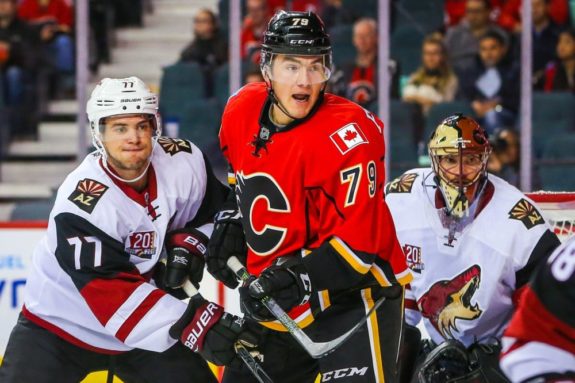 With this pick, the Rangers had seven draft picks. So, let's get to know who could be wearing the red, white, and blue in the future at the world's most famous arena.
7th Overall: Lias Andersson
This pick was kind of a shocker to many people. Lias Andersson was ranked 13th overall by TSN and third overall by NHL Central Scouting for European Players. Many people expected a different player to be taken with this pick. Yet, this pick is no slouch. The big key here is Andersson's work ethic.
This kid goes 110 percent every shift. His father, Niklas Andersson, is a former NHLer who played for a couple of different teams. In the Swedish Hockey League (SHL), Lias had 19 points in 42 games played and for Team Sweden in the WJC-20 he had three goals in seven games played.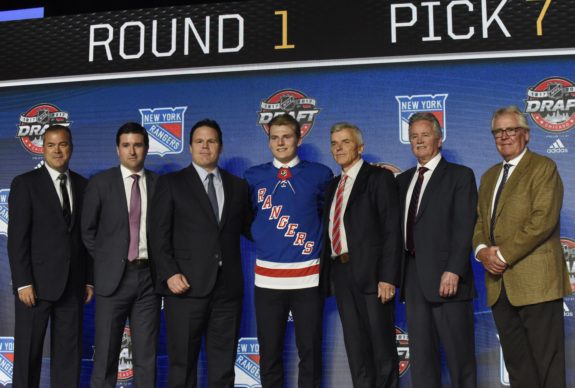 Those numbers in the SHL mirror top Minnesota Wild prospect Joel Eriksson Ek. Referencing such a top prospect, based on points in the SHL, gives hope to the Rangers that this kid can be a top prospect going forward. These tools along with his 5'11" and 198-pound frame make him a well-rounded player and down the road he should be a contributor to this Rangers club.
Personally, I thought there was better talent still on the board but I am fine with this pick. His work ethic is unparalleled and that will help develop him into a player that the Rangers need. They take a serious leap of faith with this pick, hopefully it will pan out.
21st Overall: Filip Chytil
If you thought the seventh overall pick was a shocker, this pick is even more of a shocker. Filip Chytil is a 17-year-old forward who played for HC Zlin in the Czech men's league with 38 games played and only eight points. Those are not good numbers to see from a 1st round pick. He was ranked 31st overall by TSN and 11th overall on NHL Central Scouting for European Players. His top potential at most is a third-line player.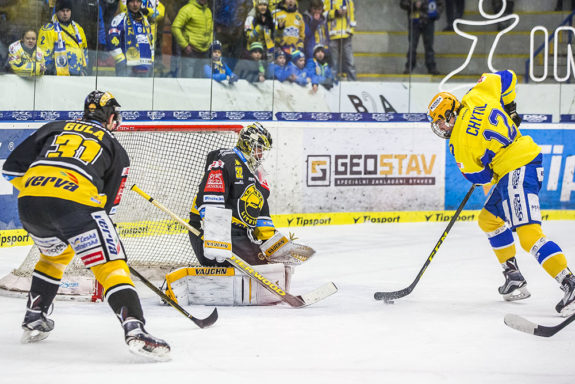 In my opinion, teams should be drafting the best talent on the board and not someone to fill a spot. Chytil is more of a skilled and smooth skating player than a physical one but his stickhandling and shot need work.
Personally, I would not have taken him at this spot. The Rangers made a leap of faith with this pick but hopefully it will work out in the future. He is 17, so he has time to grow and it will probably be at least a couple of years before he comes over to North America. This is not a pick I would have made but only time will tell.
123rd overall: Brandon Crawley
Brandon Crawley is a native of the New York Metro area, growing up in Glen Rock, New Jersey. He was ranked 199th by NHL Central Scouting and just finished his third year with the London Knights in the OHL. This past year he also set career numbers with 27 points in 61 games played. The main tool Crawley has in his game is something the Rangers really need going forward, physicality.
Crawley is not afraid to go to the dirty areas in the defensive zone to make other forwards pay the price. With his physicality, he can move the puck out of the defensive zone in quick fashion. The fact that he can move the puck well and get dirty is perfect for this Rangers team who can always use another physical body with the right tool set. A perfect example of this is in the clip. Crawley is wearing number 14 for the London Knights.
But the most important trait of this young player is the fact that he is a winner and has played with high-end talent such as Mitch Marner, Christian Dvorak, and Olli Juolevi, just to name a few. He won an OHL championship and a Memorial Cup in 2015 along with an 18U Championship with the Select Hockey Academy in the USPHL.
Few NHL or OHL players can say that. Crawley has won at every level he has played in. This is extremely important when trying to create a winning culture in the farm system before making the show. Personally, I am a big fan of this pick and it is what the Rangers desperately need.
145th Overall: Calle Själin
For a fifth round pick, this is a solid pick to have. Calle Själin is a 17-year-old, left shot defenseman that is 6'1" and 176 pounds. That is a good body frame to have for a defenseman at that age. He has a lot of time to develop. He was ranked 44th by NHL Central Scouting for European Players. This young defenseman is very offensive minded.
#Rangers #LetsGoRangers #NYR Rangers take defenseman Calle Sjalin at #145 https://t.co/LMKPV1aDG4

— NY Rangers Fans (@NYRangersViews) June 24, 2017
Last season in the Division 1 league in Sweden, he had 15 points in 34 games. Those numbers got him the award for most points by a rookie in U18 juniors. He also played for Team Sweden WJC-U18 but had no points. I would expect Själin to make a push for Team Sweden WJC-20 next year. This pick will take some time but like I said before, it is a solid fifth round pick.
157th Overall: Dominik Lakatos
Dominik Lakatos is one of the older players in this draft at the age of 20, which gives him more maturity on the ice. He was ranked 50th on NHL Central Scouting. Last season, he put up 22 points in 41 games played in the Czech men's league and played for the Czech Republic U20 team with five points in eight games.
Lakatos has the versatility to play wing and down the middle as a center. He is not that big of a player only sitting at 5'11" and weighing in at 178 pounds. The only concern with Lakatos is his penalty minutes. He finished with 80 penalty minutes last season and if he wants to play in the NHL he needs to bring that number down. I am all for being physical but in the right way. Disciplined hockey can win or lose you a game.
174th Overall: Morgan Barron
Not much is known about Morgan Barron. He is a young 18-year-old center sitting at 6'2" and 201 pounds. He is committed to Cornell University next year and is ranked 98th overall by NHL Central Scouting for North American skaters.
#NYR pick Morgan Barron says he is a "big 2-way center" learn more about him here. #NYRDraft coverage presented by @SAP. pic.twitter.com/72wlP8ztZC

— New York Rangers (@NYRangers) June 24, 2017
He played five games in the USHL for Sioux City Musketeers while playing most of his games in St. Andrew's College as the team's captain. With a big body and a raw skill set, it is a long shot for Morgan Barron to make the team in the future but never say never. He just needs to be developed in the right way.
207th Overall: Patrik Virta
Lastly, we have Patrik Vitra, a smaller Finnish forward who can put up points. He was not ranked on the NHL Central Scouting list but he has the background to become a pro. His father Tony Virta was drafted in the fourth round by the Minnesota Wild and only played eight games at the NHL level. Nevertheless, Virta still has his past performance to make a case for him going forward.
Virta is on the older side, at the age of 21, but he did put up 26 points in 49 games in Finland's Liiga. It is not bad at all for a smaller forward, at 5'10" and 181 pounds, to have 26 points in Liiga.
Hopefully he can take the next step in development as the Rangers could use a diamond-in-the-rough for a seventh round pick. They have done it before with Henrik Lundqvist in 2005, so they can do it again.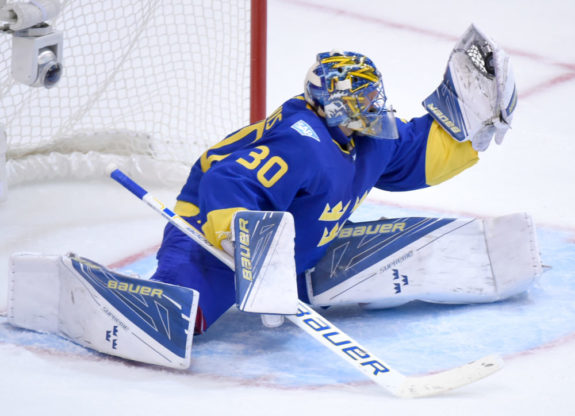 This 2017 draft has come and gone and honestly, it was an okay to less than stellar draft. This is the first time they had a 1st round pick in many years let alone two of them. If I had to give them a grade for this draft, I would give them a B-minus.
Despite having made very questionable choices in the first round, when better talent was on the board, their later draft picks boosted my grade.If the Rangers took the best talent on the board in the first round, I would be very happy with this 2017 NHL draft. But only time will tell. Maybe Andersson and Chytil will pan out.
For the Rangers sake, I would hope so. This re-imagining or band-aid fix that Jeff Gorton is doing could work. But for now, it is all about next year.