Welcome to the month of September, when players report to training camp, play pre-season games and teams decide who will make their roster. Before the season starts, the New York Rangers have some questions to answer.
#NYRTC begins today! #LGR pic.twitter.com/3CuOUmmqvd

— New York Rangers (@NYRangers) September 15, 2017
This summer was full of change for the Rangers, with many new faces joining the team. Now, it is time to put the parts together.
Who Fills Fast's Roster Spot?
Jesper Fast will be out for some time after undergoing off-season hip surgery. As a result, there is a spot open on the fourth line. The Rangers have a couple of options to fill this void. One player that has a serious shot at making the team is Cristoval "Boo" Nieves. The former second-round pick from 2012 is 6'3" and uses his size very well. He can be crafty and creative with the puck. He might just be what the Rangers need on their fourth line.
Another possibility to make a run for this spot is Ryan Gropp. Gropp played in the WHL last year and finished with 84 points in 66 games. He has the speed to play at the NHL level along with a solid shot.
Recently, the Rangers signed Andrew Desjardins to a professional tryout contract. He is another player that has a serious shot at making the team. His experience with the Chicago Blackhawks has leadership value and he is also a solid bottom six player who knows his role well. If he can make the team, Desjardins can fill Fast's spot nicely and when Fast returns, he will be a good depth player.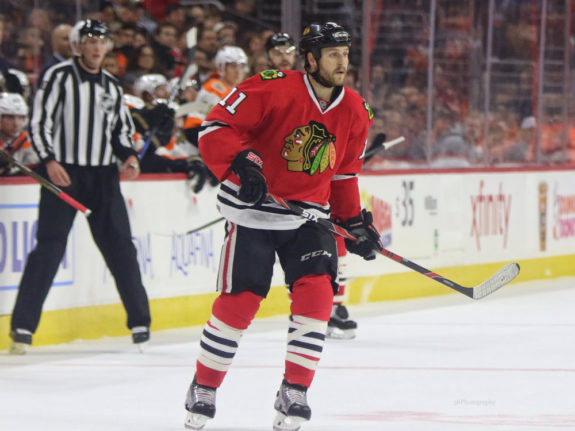 The longest shot to make the team is Lias Andersson. Andersson was drafted seventh overall in June and has stated that he wants to play in North America this season. However, his game might not be ready for the NHL level yet. It would make more sense for him to start in the AHL and go from there. Plus, the Rangers won't want to burn a year off his entry-level contract if he's a replacement player while Fast is out. When Fast is healthy he will take his spot back.
How Will the Rangers Defense Look?
If there was one thing that needed to be fixed this offseason it was the defense. Jeff Gorton, the Rangers general manager, went out and fixed this problem. He brought in Kevin Shattenkirk and Anthony DeAngelo and re-signed Brendan Smith and already the defensive core looks much better.
But what will the pairings look like? The first pair will probably be Shattenkirk and Ryan McDonagh. They are the top defensemen on the roster and should play together.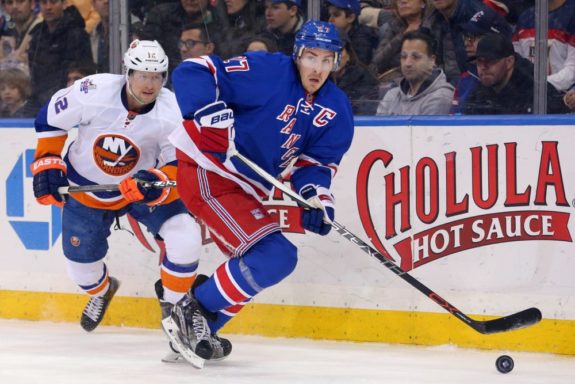 Next up would be the pairing of Brady Skjei and Smith. They played together toward the end of the season and during the playoffs. They had great chemistry and if it can continue this year they could be a solid pairing. The third pair should be Marc Staal and either Nick Holden or DeAngelo, who will likely compete for that last spot for most of the season.
Can Zibanejad Take on the No.1 Role?
The offseason also featured big changes to the core offense. Derek Stepan is now an Arizona Coyote. That means Mika Zibanejad has big shoes to fill. He missed significant time last year with a leg injury but when he did play, he impressed. It was enough to earn him a new contract worth $5.35 million per season for the next five years.
This is the year Zibanejad must breakout. The Rangers need him to become a number one center who can control the play and shut down the opposition. Every Stanley Cup contender has one, and if the Rangers want to go deep into the playoffs they need him to fill the role.
Forward Lines Looking Like?
With Stepan gone, the question is, what will the forward lines look like? The Rangers will promote players in-house to fill their lines and Kevin Hayes and J.T. Miller will have larger roles on the club this season. Pavel Buchnevich is going to be a regular in the lineup and with his raw skill, he should be able to have a solid year. Jimmy Vesey will have to step up his game after an average season in 2016-17.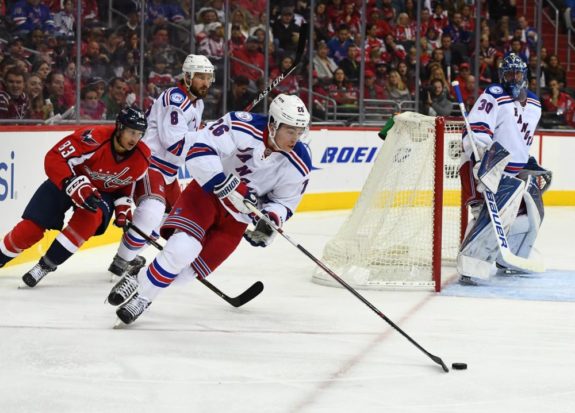 This core will also welcome newcomer David Desharnais and one of the players mentioned above. Chris Kreider, Mats Zuccarello and many others will have to keep up the pace, if not set the pace, for this group and there is no doubt that the offense is going to need more from its young players.
Can the King Bounce Back?
Last season, Henrik Lundqvist had career low numbers with a 2.74 GAA and a .910 Sv%. At times he looked uncharacteristically average. He is now 35 years old and the miles on his body showed last year. Yet, he should realize the circumstances. The Rangers are in win-now mode and time is running out for him.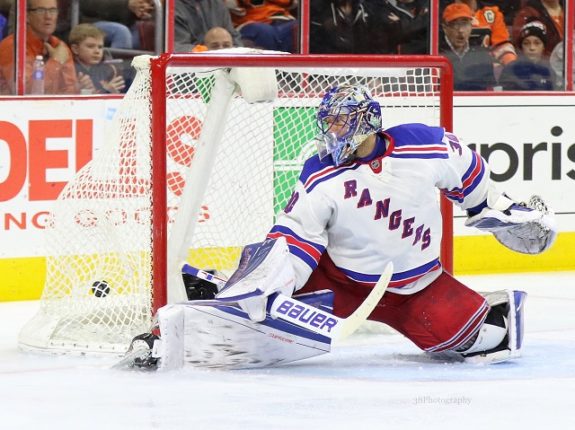 If the Rangers want any serious chance at making a deep playoff run this season, they need Lundqvist on top of his game. When push comes to shove, King Henrik will answer the bell, as he's done his whole career.
Let It Begin
The Rangers' official training camp starts this week. After that, the regular season is right around the corner. It has been a long and crazy summer for the Rangers and camp will set the tone for the year.
It tells us who is getting serious ice time and who will be sent down or cut. These are just some of the questions that will be answered in the coming weeks. September is the start of a promising Rangers hockey year.