NHL 21 is finally out and available to play for fans of the franchise looking for an updated version of one of their video games. The circumstances surrounding the release this year are different than they've been in the past but that shouldn't hinder the experience for fans whatsoever.
Typically, the game would release in a similar time-range to the NHL's regular-season kicking off. This year, the game is launching just a few weeks after the Tampa Bay Lightning were crowned victorious as Stanley Cup Champions and only one week after free agency kicked off.
Still, with fans craving hockey and free agency rejuvenating interest for fans, NHL 21 should serve as a nice stop-gap between seasons for fans.
Without further delay, then, here is the review for NHL 21.
Mechanics
The mechanics rating is based on facets such as skating, hitting, and the overall physics of the game.
Rating – 9/10
It's hard to tell how the mechanics of NHL 21 will feel days, weeks and even months down the line. As is the case with just about every video game ever created, there will always be room to improve and areas for technology to create solutions.
On the surface, though, the mechanics feel smooth, technically-sound and fine-tuned from past iterations of the franchise. With extra attention to detail and new skill moves added, players should be entertained.
New skill moves in NHL 21 include: Board Bank Self-pass, Flip Deke, Behind the Net Self-pass, "The Michigan" Lacross Deke, Slip Deke and "The Kucherov" No-move Deke.
NHL 21 also includes improved defense and goaltending AI which should make the game feel more authentic to its real-life counterpart.
Gameplay
The rating for gameplay is based on the overall feel of the game.
Rating – 8/10
The gameplay for NHL 21 feels very similar to that of the gameplay for NHL 20 in many ways for better or for worse.
The menus are clunky and take time to cycle through and that's something that seemingly hasn't been addressed at any point in recent years despite this being a persistent issue. The on-ice play, however, still feels very smooth and fluent and does seem to have been improved from last year's game despite there being a lot of similarities.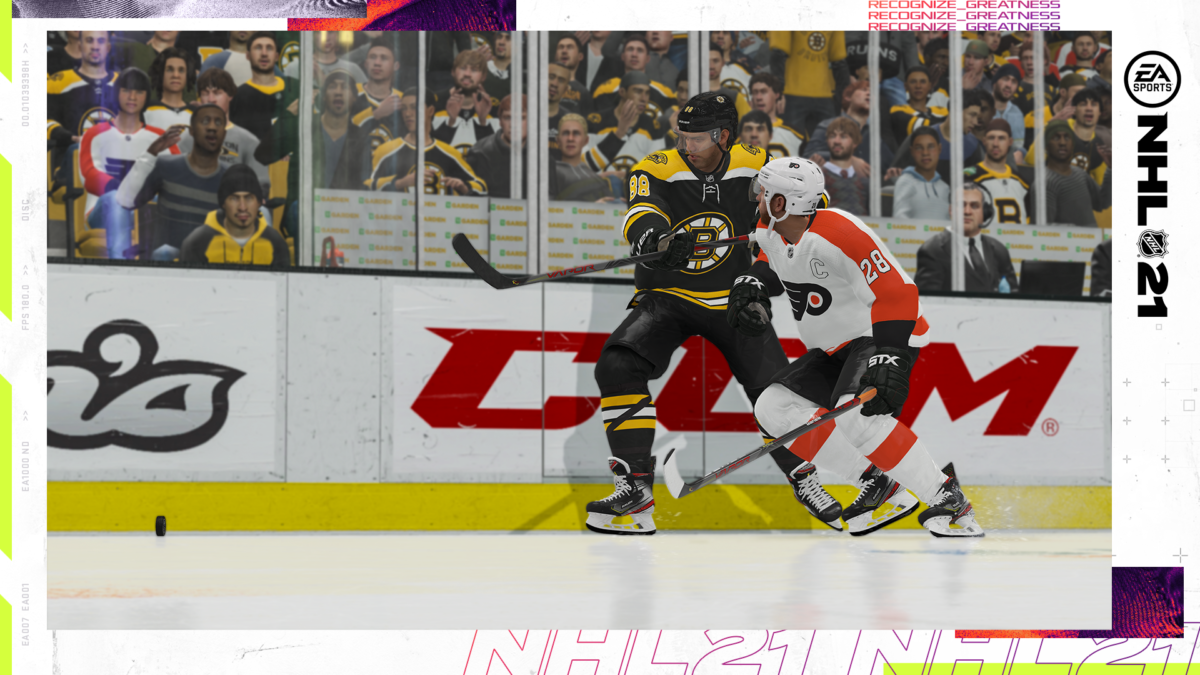 Though fans will always find reasons to complain, there's no denying that the transition in mechanics from NHL 18 to NHL 19 and even from NHL 19 to NHL 20 were noticeable. NHL 21 continues to slightly improve on the flaws in technology from NHL 20 but didn't regress or create any unnecessary changes that ruin the experience.
One area that saw improvement from NHL 20 to NHL 21 was goaltending AI. NHL 20 aimed to create a more realistic goaltending AI that would cater more towards reality than previous games had. NHL 21 has continued to build on this and its been an all-around good experience in that regard.
Related: NHL's Top 5 Defenses
There are still glitches in NHL 21 that see players bodies contort in strange ways that don't physically make sense. The way a lot of the player interactions in the game work are also very familiar and similar to NHL 20 which is a little disappointing, but not a deal-breaker.
Presentation
Ratings of NHL 21's presentation are based on how realistic the game looks as well as the atmosphere the simulation places you in.
Rating – 9/10
NHL 21 is beautiful and a lot of the presentation, from the scoreboard to the commentators to even the narrative elements to certain game modes that didn't exist in prior games, blend together perfectly. NHL 21 has succeeded in creating an excellent presentation that captivates and impresses more than ever before.
It's hard to make changes to a classic but NHL 20 explored new avenues with their scoreboard, with animated overlays for goals and the like. NHL 21 has continued to build on this and has made the experience a fun one.
Fans are looking for excitement and something new and NHL 21 has delivered on this.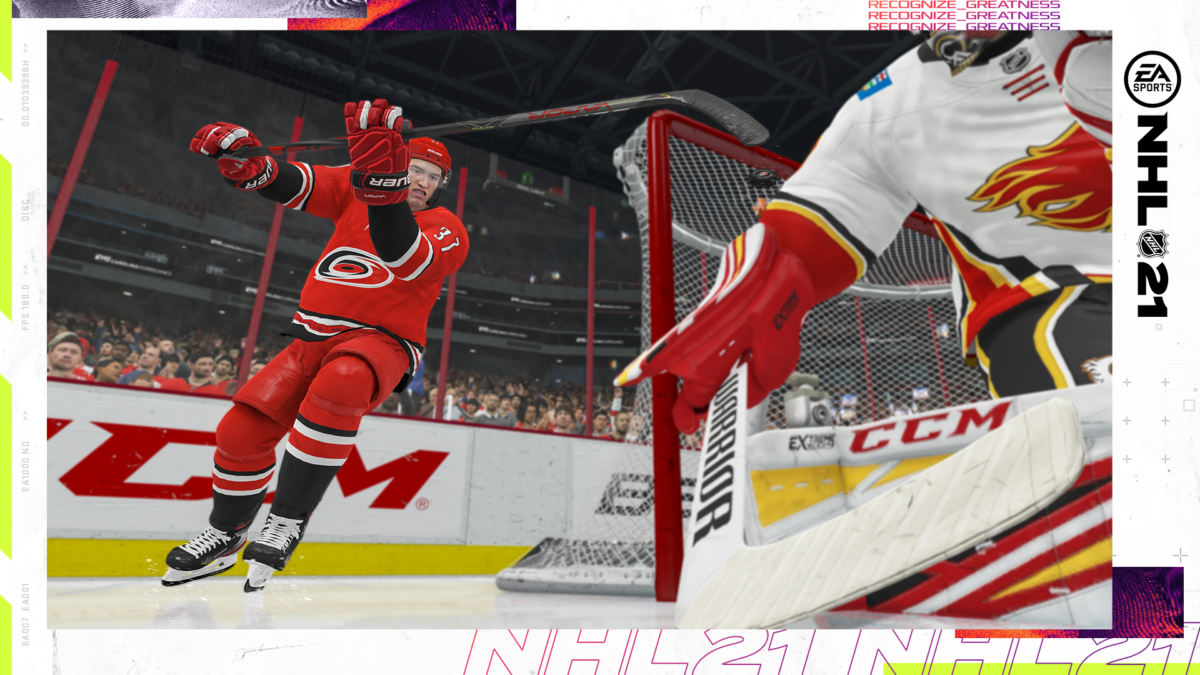 One area where NHL 21 does feel stale, however, comes in the menus where things are the same they've been in recent years. It's safe to say fans probably aren't looking for anything revolutionary in this regard, but they would undoubtedly like to feel like the game they purchase isn't simply copy-and-pasted from the previous year.
Game Modes
The ratings of NHL 21's Game Modes is based on the variety of game modes provided as well as their depth.
Rating – 9/10
NHL 21 has finally revamped their Be a Pro mode and that alone gives it a better rating in this category than the 6.5/10 rating that I gave NHL 20. A game mode that absolutely needed to be updated to give players a reason to play it and consistently put the time into it, Be a Pro has been a pleasant surprise this year.
Giving the player the choice between starting in the CHL, in Europe or in the NHL, Be a Pro features brand new narratives, skill-trees, incentives, dialogue trees and actual consequences to decisions made both in-game and in between games.
Outside of Be a Pro, NHL 21 features modes that fans know and love, such as Franchise Mode, Hockey Ultimate Team, World of Chel, NHL Threes and the brand-new HUT Rush.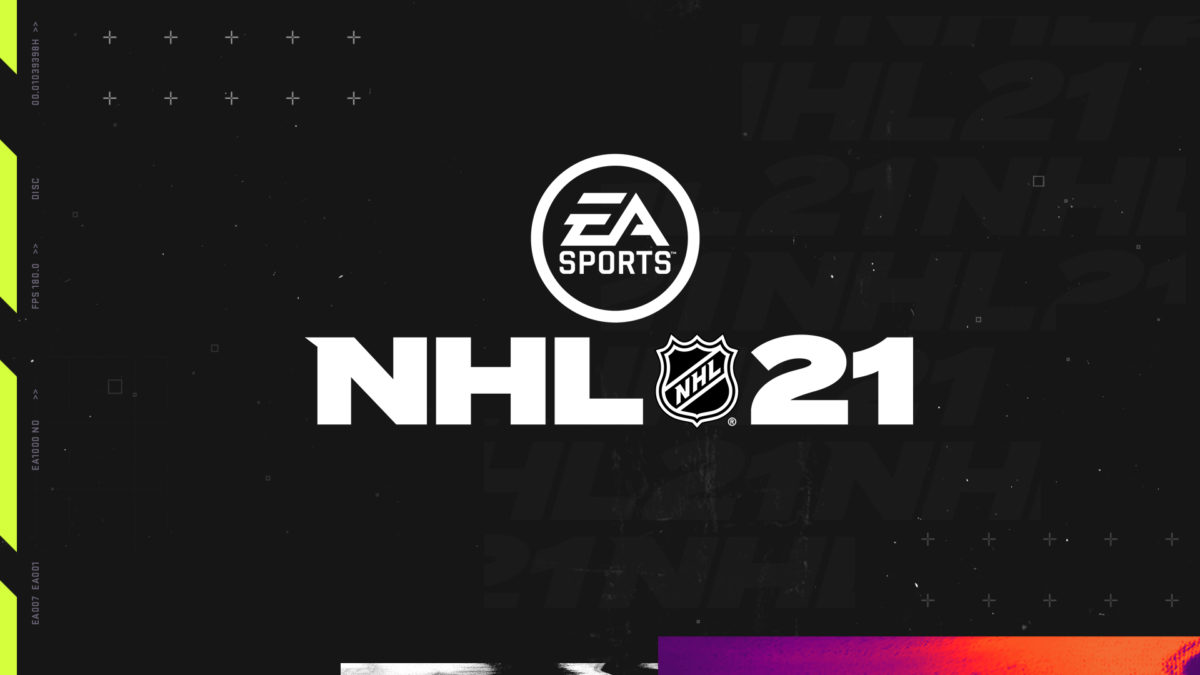 For fans who pre-ordered the game, NHL 94 Rewind will also be available to play as of Oct. 30, 2020 for fans looking to play a throwback version of EA's NHL franchise with today's teams and today's rosters.
The game modes all feel good and should give players a variety of options, whether they're looking compete in ranked modes or relax and casually enjoy the game.
One gripe that I do have is with Franchise Mode and specifically the amount of stoppages to the simulation that will occur with various prompts for line-up decisions, injuries, conversations and the like. Still, Franchise Mode should keep fans of the mode entertained, especially with the new Trade Deadline feature.
Though Be a Pro features more narrative options, the title still lacks a distinct Story Mode that franchises like Madden, FIFA and NBA have offered players in the past. This is the only thing keeping NHL 21 back from a higher grade as fans have been asking for this for years. Still, the updated narrative options and consequences in Be a Pro are a nice change of pace.
Replay Value
The Replay Value ratings are based on how likely someone is to continue playing the game after the first handful of playthroughs.
Rating – 9/10
If you're a fan of the NHL video game series and found yourself playing the game for hours-on-end in the past, this game should provide that same value for you if you're unsure about whether or not to purchase the game that features updated rosters, mechanics and game modes to keep things new and fresh.
NHL 21 may not be perfect, but it will certainly keep players coming back for more throughout its life-cycle.
Overall Grade – 44/50
The final grade for NHL 21 at launch is 44/50 (or 88/100).
NHL 21 feels good, has added new elements to build on certain changes made to NHL 20 and even finally revamped Be a Pro in a way that makes it feel fresh, exciting and worthwhile for the first time in years.
Though there's still no story mode, the menus are still the same and feel clunky and unenjoyable to navigate, NHL 21 does provide a bevy of improvements and mechanics that make it worth playing. With attention to detail and new offensive gameplay elements that will allow players to interact with the game in a way more closely reminiscent of the real-life version of hockey, NHL 21 has seemingly nailed their execution with the changes they've made.
Related: 11 NHL Teams That Have Never Won a Stanley Cup
There will certainly be areas to improve and there will always be gripes that arise with video games made with certain goals in mind. Technology is still being developed to create the best gameplay possible and though we haven't quite hit the perfect sweet-spot yet, the fact that EA is continuously building towards the ideal blend of realistic and fun is something fans should feel good about.