This NHL offseason has been unorthodox compared to previous ones. Not only did free agency open later than expected, but the flat cap has decreased the market value of many UFAs. These unique circumstances have made this free agency period more entertaining and with many significant moves being made by teams that need to meet the salary cap limit.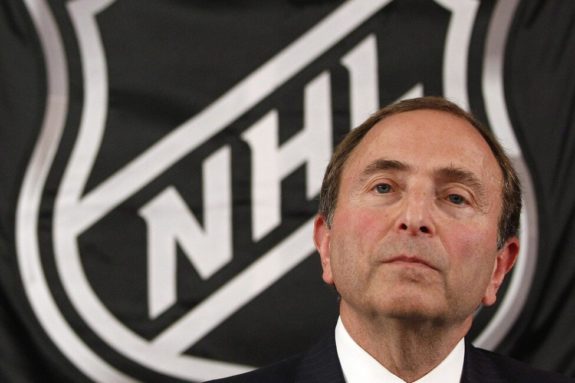 Some players have chosen to bet on themselves and sign short-term deals in the hopes that the next year's market will favor the players. The newly acquired players listed here will have the opportunity to bounce back from an off-year with a new team and return to form.
Max Domi, C/LW
2019-20 Stats: Games Played: 71, 17 Goals – 27 Assists – 44 Points
Max Domi spent the last two seasons playing for the Montreal Canadiens after he was acquired from the Arizona Coyotes in a one-for-one swap for Alex Galchenyuk. The Habs won that trade as Domi notched 72 points in his first season.
After such a successful debut campaign, Domi was hoping to build on that in 2019-20 playing in the team's top-six forward group. It remains to be seen whether he should have played at the center, but he was used mostly as a winger in Montreal, especially after the emergence of Nick Suzuki who occupied the second-line center position.
There were rumors of tension between Domi and Canadiens' management as well as head coach Claude Julien, which may have facilitated the trade to the Columbus Blue Jackets this offseason, and the Blue Jackets wasted no time signing the restricted free agent forward to a two-year contract extension worth $5.3 million annually.
Domi will likely be used as the second line center in Columbus with Pierre-Luc Dubois locked in as the team's number one center. It may take time for Domi to get used to John Tortorella's system, but his tenacity and work ethic should make the transition easier. He will have to be more defensively responsible as a centerman, but with a fresh start in Columbus, he could find his form from two seasons ago and show the Canadiens why they should have kept him.
Braden Holtby, G
2019-20 Stats: Games Played: 48, 25-14-6 record, 3.11 goals-against average, .897 save percentage
It was an easy decision to put Braden Holtby on this list, considering he is coming off a career-worst season. In his NHL career, spent with the Washington Capitals, he had never finished a season with a goals-against-average higher than 3.00 or a save percentage below .907 until last season.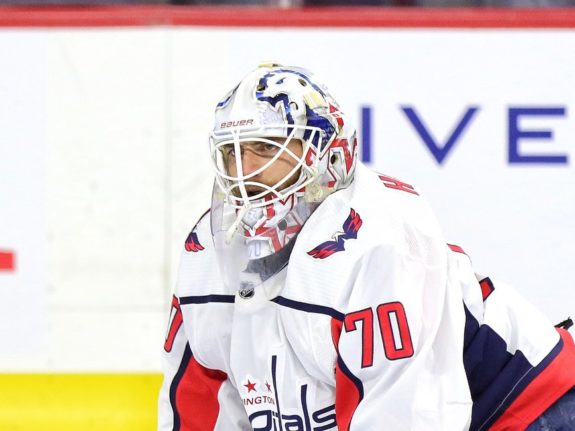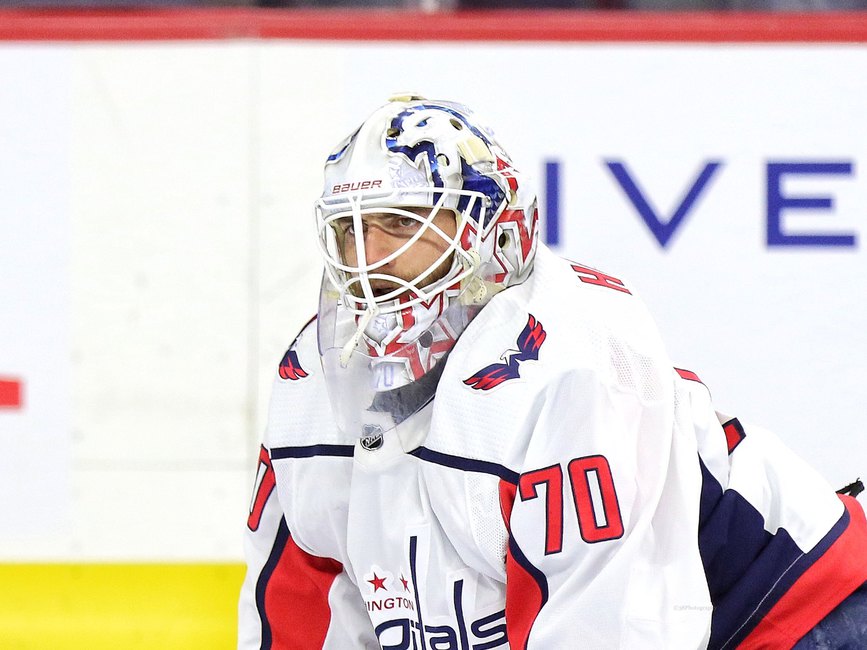 With the emergence of Ilya Samsonov, the Capitals made the decision to move on from their franchise goaltender, and forced to test the open market, Holtby found a new home with the Vancouver Canucks who signed him to a two-year deal with an average annual value (AAV) of $4.3 million.
Holtby and the Canucks should fit nicely together. He will have a chance to continue to be a starting goaltender despite that Thatcher Demko, 24, is waiting to seize the job. It will also give the Canucks a solid starter with a Stanley Cup ring.
Related: Vancouver Canucks Sign Braden Holtby to 2-Year Contract
With a fairly young core and a quickly improving team, Holtby will be set up for success. The Canucks also acquired former Capital Nate Schmidt from the Vegas Golden Knights to bolster a blue line that already consists of Quinn Hughes, Alex Edler, and Tyler Myers. Holtby will help a high-scoring group of young forwards to plenty of wins this season while playing with a defense that is better than the one he played with in Washington.
Tyson Barrie, D
2019-20 Stats: Games Played: 70, 5 Goals – 34 Assists – 39 Points
The Tyson Barrie experiment in Toronto did not go as planned for either side. The Maple Leafs acquired the right-shot blueliner from the Colorado Avalanche for Nazem Kadri. After Barrie's public struggles compared to Kadri's playoff success with the Avalanche last season, the deal looked one-sided.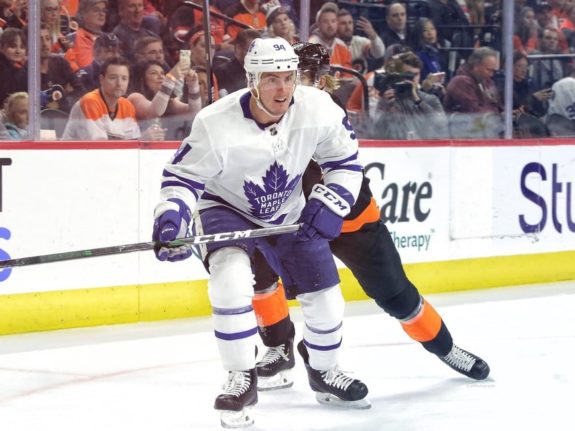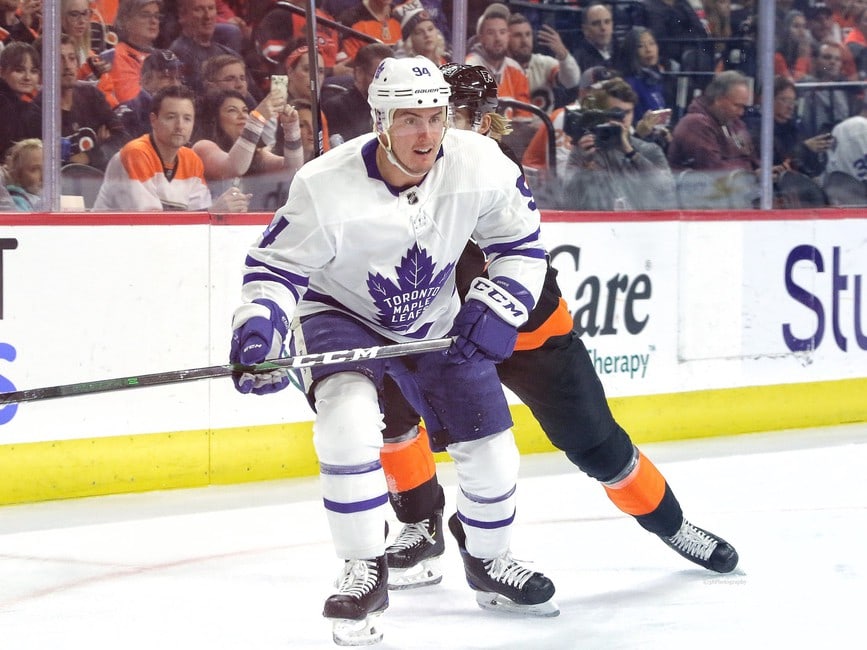 Barrie, a highly-skilled player, had trouble finding his game early in the 2019-20 season while Mike Babcock was still the Maple Leafs' head coach. Fitting his playing style into Babcock's philosophy was like trying to fit a square peg into a round hole.
When Sheldon Keefe took over coaching duties midway through the season, Barrie's game improved. However, he still failed to meet his high scoring standards at season's end with 39 points in 70 games compared to the 57 and 59 points seasons he put up in the two previous seasons in a similar number of games (despite the NHL shutdown).
"It's different switching teams, and switching systems and coaches and the whole thing, so you're just trying to feel it out a little bit and I'm still feeling some teammates out and trying to get some chemistry going and it's tough. I wish I had the answers for it."

Tyson Barrie
Barrie signed with the Edmonton Oilers as a free agent. The move may cause some confusion, since Barrie is not the type of shutdown defenceman the team has been looking for. However, on a one-year deal worth $3.75 million, the risk is worth it. He joins a team whose power play was the best in the league last season operating at a 29.5% success rate and he joins the elite level talents of Connor McDavid and Leon Draisaitl.
Barrie will likely be paired with a stable stay-at-home defense partner like Kris Russell who will allow Barrie to take more risks offensively on the rush, especially considering the Oilers' speed upfront. With the pressure of the Toronto market now a distant memory for the Victoria B.C native, he can focus on playing his game and contributing by using his strengths instead of being criticized for his weaknesses.
Brandon Saad, LW
2019-20 Stats: Games Played: 58, 21 Goals – 12 Assists – 33 Points
Brandon Saad has been traded three times in his career, including twice by the Chicago Blackhawks. The team dealt the 6-foot-1 left-winger to the Avalanche this offseason for restricted free agent defenseman Nikita Zadorov. Saad is a great character player who brings grit and a physical presence. He was used up and down the lineup in Chicago appearing on the left side on one of the team's top three lines.
He is also a consistent scorer and has reached the 20-goal plateau in five of his nine NHL seasons. Last season, his offensive production was lower because he only appeared in 58 games due to an ankle injury that caused him to miss a few weeks. He should be fully healthy heading into next season and eager to produce for a legitimate Cup contender.
Related: Avalanche Victorious in Saad-for-Zadorov Swap
Saad could reach new heights if he plays with elite-level talent like Nathan MacKinnon. He has previously played with Jonathan Toews and Patrick Kane, but they are now past their prime, unlike MacKinnon who is only 25.
If the Avalanche decide to balance their scoring throughout the lineup as they did last season, Gabriel Landeskog could be used on the second line alongside Kadri, and Saad could end up on the first line alongside one of the best in the game in MacKinnon and have a career season.
Taylor Hall, LW
2019-20 Stats: Games Played: 65, 16 Goals – 36 Assists – 52 Points
The former Hart Trophy-winner for the New Jersey Devils was part of a blockbuster deal that sent him to the desert to join the Arizona Coyotes last season. He played on the Coyotes' top line and although he did put up the points, his offensive output was capped by a defense-first system and the lack of superstar teammates.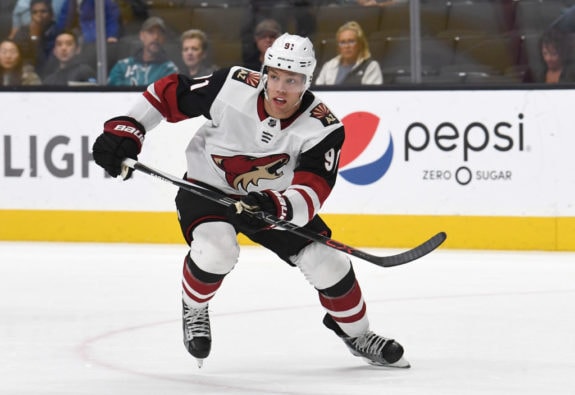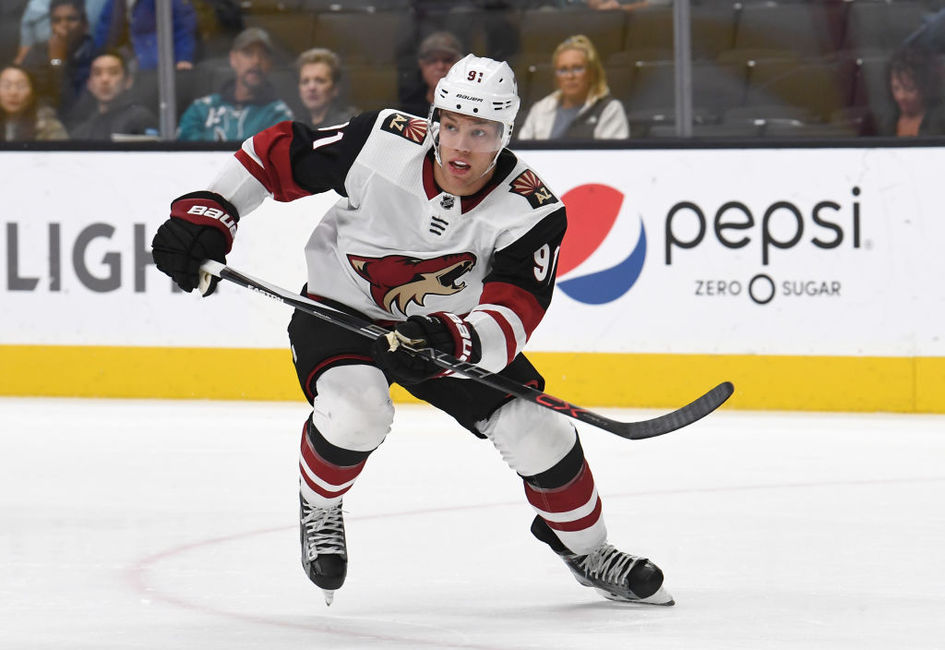 Despite being one of the most coveted free agents on the market this offseason, Hall's options to cash in on a big deal were limited by the flat cap. He ultimately decided to bet on himself in hopes of a better market next offseason, and signed a one-year, $8 million deal with the Buffalo Sabres.
The Sabres fired much of their personnel and staff during the offseason, so this will be a fresh start for both Hall and the organization. The team has been looking for an elite linemate for franchise center Jack Eichel and although Jeff Skinner did well there, he is not the same caliber of player as Hall.
Related: Who Does Taylor Hall Push Out of Sabres' Top 6?
Look for Hall to flourish offensively playing alongside Eichel, and that is the main reason he should improve on his 16 goals and 52 points from last season. Another thing that could help Hall's play is head coach Ralph Kruger who is a familiar face. He coached Hall back in his time in Edmonton.
"The year that I had him as a head coach was probably my most successful year, even though it was a shortened season, other than my MVP year."

Taylor Hall
The Sabres have added several players to bolster their offense and balance their production throughout the lineup. With Hall playing to prove his worth for his next contract, he's set up to regain his Hart Trophy form.
Who Will Shine?
There are a lot of moving parts and a lot of questions as to how these players will fare in their new destinations. There is always an adjustment period for any player leaving the comfort of a familiar place and heading into the unknown. Some players adjust faster than others and some struggle to perform in new markets. However, expect these players to put together bounce-back seasons and reward the team that signed them for trusting their ability.
---
---