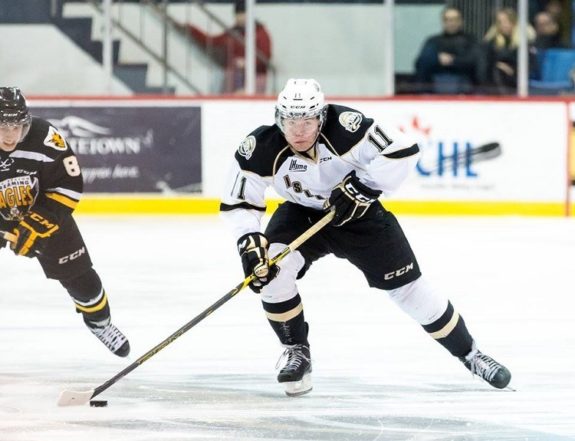 Hand-crafted especially for fantasy hockey junkies, but not exclusive to, the following rankings are based on a prospect's pure offensive potential.
Goalies get no love here. Apologies to the vital guardians of the goal, but your potential is just too monumentally difficult to predict from a fantasy armchair GM's point of view.
As former THW colleague Josh Deitell eloquently summed up comparing the actual NHL draft versus fantasy drafts:
Grit, work ethic, defensive-zone play, and personality: all intangibles that NHL teams consider when making their selections in the NHL Entry Draft that are not particularly relevant for fantasy hockey.

Yes, you do want to pick players who you think will make it to the NHL and contribute, so it's important to consider bust potential and the fact that some European players take years to make their way across the pond and can easily make their way back, but first and foremost is offensive upside.
One will quickly notice some of the undersized forwards and blueliners creep up the rankings in comparison with my Final Top 120 Rankings. I have attempted to implement a healthy dose of realism as, as by strict use of my own definition, some of these diminutive players would have ranked even higher. As well, I have taken into account on that because of some prospects' solid all-around ability, they may get more ice time which may in turn translate in offensive output. Those who are hooked on hockey simulator based leagues where defensive traits and goalie prospects are more valuable, you want to pay more attention to the regular draft rankings.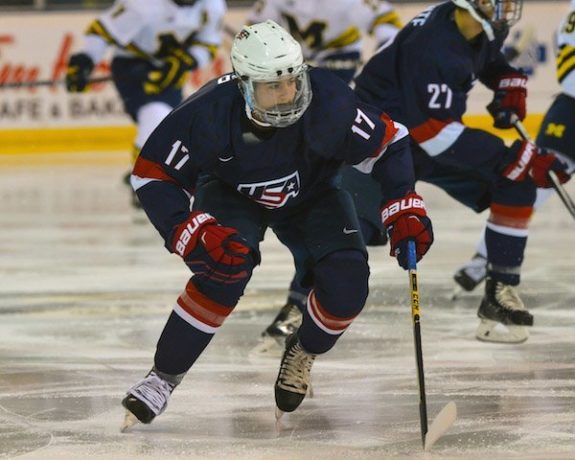 2015 NHL Draft Rankings:
Top 60 Prospects for Fantasy Hockey
Alternative Format:
Concise printable PDF Version:
2015 NHL Draft Rankings – Fantasy Hockey Top 60
Legend
The table display approximately 35-40 of the prospects at a time; simply scroll down to view the other prospects.
Only a portion of the table displays by default; you can scroll over to see the rest of the player demographics and stats or select "View full-size workbook" option, which is the icon in the bottom right hand corner, to view the full table. You will still need to scroll over to see all the prospects' information available.
To search the rankings, click anywhere on the table, then press CTRL "F" to bring up the search option.
NHLCS column = NHL Central Scouting's Final Rankings Combined
TN1 column = The Next Ones Final Rankings: Chris's List – Top 120
Detailed prospect profiles in The Next Ones format have been compiled and published throughout the season leading up to the draft. Check in often at: The Next Ones 2015 NHL Draft Guide.
_________________________________________
Email: CRalph@TheHockeyWriters.com
Twitter: @ChrisRalphTHW