There are exciting players, and then there are players who yank you right out of your seat — the guys who make you shake your head and wonder, "How did he do that?" Players like that don't come around often. Here's a look at 10 of those who've been among the NHL's best at bringing us out of our seats. 
You might not agree with our choices, but remember we are talking a superior brand of excitement, the players who make you not want to miss a single shift. Feel free to share a comment about our choices.
Maurice Richard (1942-43 — 1959-60)
"Rocket" was the perfect nickname for Maurice Richard, who did one thing better than any player of his generation — put the puck in the net. The Montreal native, a right wing for his hometown Canadiens, was as unstoppable from the blue line to the net as any player in NHL history. The sight of No. 9 on the attack, eyes ablaze, was enough to send a shiver down the spine of any NHL goaltender.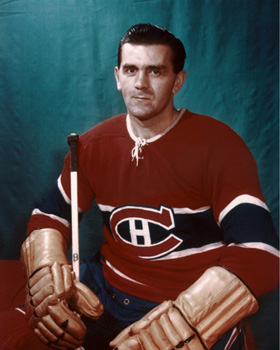 After a promising rookie season was ended by a broken ankle, Richard became the most exciting player to hit the NHL in a generation by scoring 32 goals in 1943-44 (leading the Canadiens to the Stanley Cup) and pumping home an NHL-record 50 goals in 50 games in 1944-45. Richard, center Elmer Lach and left wing Toe Blake became known as the "Punch Line" for the offense they generated.
Richard became an icon in French Canada while filling the net. In an era where only stars reached the 20-goal mark, he did it 14 times in a row. He set an NHL record with 26 hat tricks, and in 1944 he had the first eight-point performance in NHL history, a single-game mark that stood for more than 30 years.
Nor was Richard a slouch at playoff time. He scored 82 goals in 133 postseason games, leading the Canadiens to eight Stanley Cup championships, including five in a row from 1956-60. Richard called it a career after the 1960 championship, leaving the NHL as its all-time scoring leader with 544 goals and 966 points in 978 games.
Beginning in 1999, the Maurice Richard Trophy has been awarded to the league's top goal scorer each season.
Bobby Hull (1957-58 — 1971-72; 1979-80)
From the late 1950s through the early 1970s, the sight of Bobby Hull racing down the left wing and teeing up a slap shot the likes of which the NHL never had seen filled buildings around the league — and had goalies ducking for cover.
Hull was a big part of the rise of the Chicago Black Hawks (as they were known then) to Stanley Cup winner in 1961. After scoring 13 and 18 goals in his first two NHL seasons, he broke out with 39 in 1959-60, the first of 13 consecutive 30-goal seasons.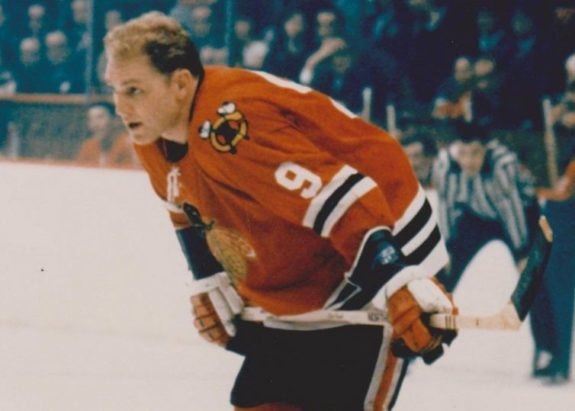 Hull's combination of size, speed and a huge slap shot (augmented by the arrival of curved stick blades in the 1960s) was as big a reason as any that goalies began donning masks in droves. Not that it helped — Hull matched Richard's single-season NHL record with 50 goals in 1961-62, then blew past the record by pumping home 54 in 1965-66, scoring No. 51 against the New York Rangers on March 12, 1966.
His talent, good looks and his legendary willingness to sign autographs made Hull the most popular player of his time — except with opposing goaltenders. He set a personal best with 58 goals in 1968-69 and was coming off another 50-goal season in 1971-72 when the fledgling World Hockey Association (WHA) lured him to Winnipeg, where he continued to pile up goals.
Hull returned to the NHL for a last hurrah when the Jets were one of four WHA teams that joined the league in 1979. He finished his career in 1980 with the Hartford Whalers, where he was a teammate of Gordie Howe, a long-time rival.
Bobby Orr (1966-67 — 1978-79)
Few players in any sport were truly trend-setters. Bobby Orr was one. You can agree or disagree that he was the greatest of all time — there are cases to be made for players such as Gordie Howe and Wayne Gretzky — but Orr was the most revolutionary player of his or any other time.
Before Orr, defensemen played defense — period. They cleared their own zone, got the puck to the forwards and let them handle the scoring. Even Doug Harvey, a seven-time Norris Trophy winner and arguably the best defenseman of the Original Six era, reached 50 points just once in his career and never scored more than eight goals.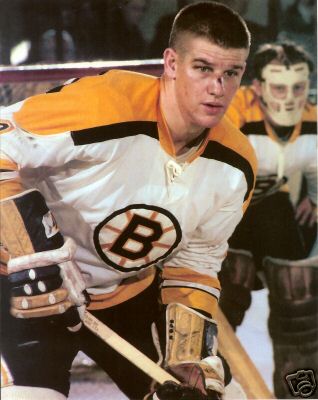 The came Orr, who brought speed and skill at a level never before seen from a defenseman. He broke all the rules — and all the records.
Orr was voted winner of the Calder Trophy as the top rookie in the NHL in 1966-67 after scoring 13 goals and finishing with 41 points with the Boston Bruins — unprecedented offensive numbers for a first-year defenseman in that era. In his third season, his 64 points set a league record for defensemen (he also led the NHL with 133 penalty minutes).
But that was just a warm-up. Orr shattered NHL records for defensemen in 1969-70 by scoring 33 goals and piling up 120 points, then capped the season by scoring the Stanley Cup-winning overtime goal. In 1970-71, he scored 37 goals, had an NHL-record 102 assists and became the first (and still only) defenseman to lead the league in scoring. His speed terrified opponents but thrilled fans; neither group had ever seen anyone like him. No defenseman ever had rushed the puck the way Orr had, and none had put up offensive totals anywhere near his numbers. Watching him go coast-to-coast was a treat — unless you were rooting for the opposing team.
Orr led the Bruins to another Cup in 1972, got them to the Final again in 1974 (they lost to the Philadelphia Flyers) and set an NHL record in 1974-75 by scoring 46 goals. He won the Norris Trophy for the eighth and final time that season.
Though Orr excelled in the preseason Canada Cup during the fall of 1976, it turned out to be his last hurrah. Knee injuries limited him to 10 games in 1975-76, and he managed only 26 games in two seasons after signing with Chicago for the 1976-77 season.
Orr hasn't played a game in more than 40 years, and his career scoring records for defensemen have long since been eclipsed. He's been a player agent for far longer than he was a player, but Orr's impact on the sport is still felt today, and there's never been another player like him.
Guy Lafleur (1971-72 — 1984-85; 1988-89 — 1990-91)
Few first-year players in any sport faced as big a challenge as Guy Lafleur when he stepped onto the ice at the Montreal Forum in the fall of 1971. All he was expected to do was pick up the mantle left when Jean Beliveau had retired a few months earlier and carry the Canadiens into a new generation of Stanley Cup championships.
Lafleur had torn up the Quebec Junior Hockey League, and ordinarily would never have been available to the defending Stanley Cup champs. But Montreal general manager (GM) Sam Pollock did some of his best wheeling and dealing to land the No. 1 pick in the 1971 NHL Draft, assuring that Lafleur would play in his home province.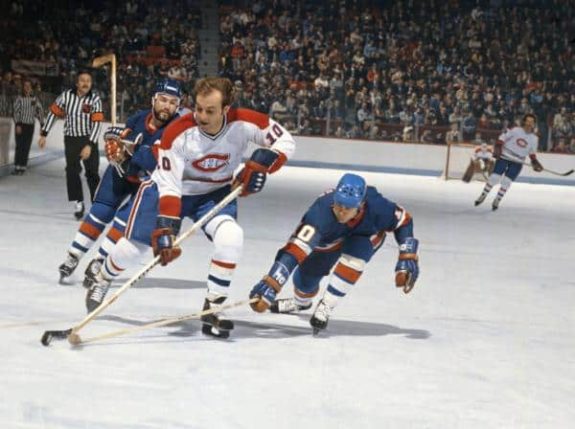 Brilliance didn't happen overnight. Lafleur was a 20-goal scorer in each of his first three NHL seasons — not bad, but not what was expected of a player anointed to carry the torch for the next generation of Canadiens greatness. But he blossomed in 1974-75, erupting for 53 goals and 119 points. Lafleur bettered those numbers the next season with 56 goals and 125 points, then added seven goals and 17 points in the playoffs to lead the Canadiens to the first of four straight Stanley Cup championships.
The sight of Lafleur, his long blond hair flying as he led another rush, became familiar to hockey fans throughout North America. He terrorized goaltenders, putting up six straight seasons of at least 50 goals and 119 points. Along the way, he played on five Cup winners, was voted winner of the Hart Trophy twice, won three scoring titles and took home the Conn Smythe Trophy as playoff MVP in 1977.
Perhaps his most famous goal came in Game 7 of the 1979 Semifinals against the Bruins, when his slap shot from the right circle with less than two minutes remaining in regulation forced overtime and rocked the Forum to its foundations. The Canadiens won in overtime and went on to their fourth consecutive Stanley Cup championship.
Injuries began to hamper Lafleur after that, but he was coming off a 30-goal season in 1983-84 when he stunned everyone by announcing his retirement after 19 games in 1984-85. He was inducted into the Hockey Hall of Fame in 1988 — then stunned the hockey world again by making a comeback with the New York Rangers that fall. He was dealt to the Quebec Nordiques in 1989 and played his final two seasons there, becoming the second player after Howe to play in the NHL after being enshrined in the Hall.
Denis Savard (1980-81 — 1996-97)
There are no do-overs in the NHL Draft. If there were, the Canadiens would have wanted one in 1980.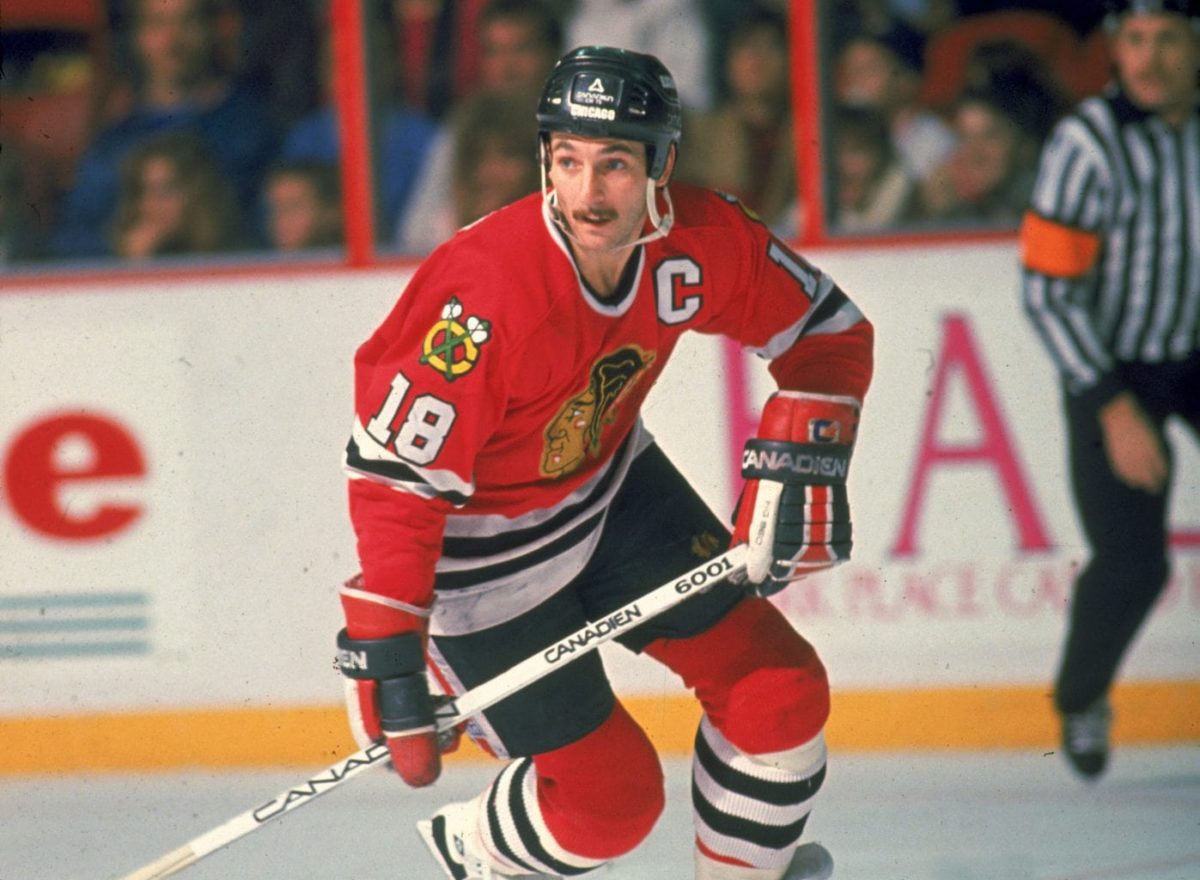 Montreal had the first pick that year and selected Doug Wickenheiser, a big, powerful center from Regina, Saskatchewan. They passed over a speedy little center from Gatineau, Quebec, named Denis Savard, who went to Chicago with the No. 3 choice.
Wickenheiser went on to a serviceable NHL career, finishing with 111 goals and 277 points in 556 regular season games. Unfortunately for the Canadiens, Savard had exceeded those marks by the end of his fourth NHL season. By that time, he was one of the most exciting players in hockey history.
Savard may or may not have invented the spin-o-rama, a 360-degree spin and deke that usually left defensemen flat-footed, but he became the player most identified with it. The "Savardian Spin-o-rama" was part of an offensive arsenal that helped him break the 100-point mark five times in his first eight seasons in Chicago and left baffled defensemen and frustrated goaltenders in his wake.
Ironically, Savard joined the Canadiens 10 years after being drafted — Montreal acquired him in a deal that sent Chicago native Chris Chelios to the Blackhawks — but his scoring magic didn't make the trip.
Although he helped the Canadiens to their most recent Stanley Cup championship in 1993, Savard never again scored 30 goals or averaged a point a game in a season. He made it back to Chicago in 1995 and finished his career with the Blackhawks, retiring with 473 goals, 1,338 points and numerous video clips of some of the most spectacular moves in NHL history.
Dominik Hasek (1990-91 — 2001-02; 2003-04; 2005-06 — 2007-08)
Hasek broke all the rules for goalies except the most important one: He kept the puck out of the net.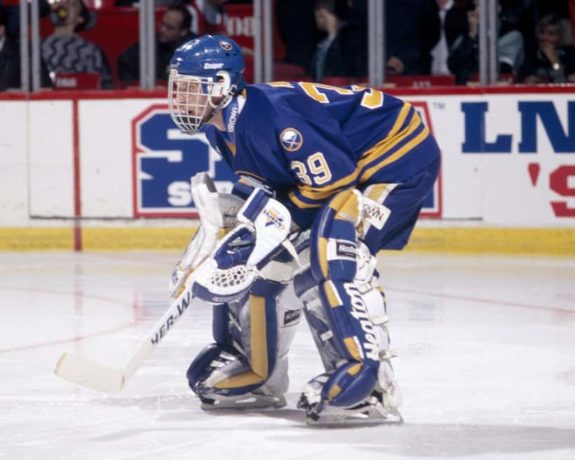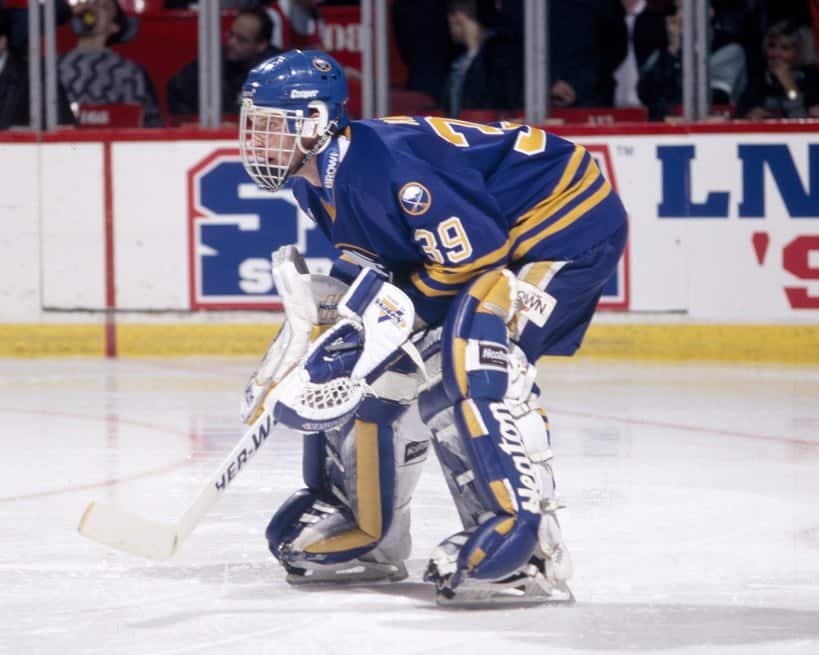 For generations, aspiring goalies were told to play a stand-up style. They were told to stay on their skates as much as possible. Few goaltenders played what's known today as the butterfly style.
By the time Hasek arrived in the NHL as a 25-year-old with the Blackhawks in 1990, the butterfly was in full vogue. However, he was more than just a butterfly goalie — he would do anything, use any part of his equipment or his body, if it would keep the puck out of the net. Hasek would flop, roll over on his back, do snow angels, leave his stick on the ice or glove the puck with his blocker.
He never gave up on a shot and found ways to keep pucks from entering the net that other goaltenders hadn't even dreamed of. His unorthodox style may have driven his coaches crazy, but it drove opposing shooters to distraction while earning him the nickname "The Dominator." Hasek's excitement quota was off the charts. You never knew when he'd come up with another new move to keep the puck out of the net.
The Blackhawks traded Hasek to the Buffalo Sabres in 1992, and two years later he won the Vezina Trophy for the first of six times. In 1996-97, he became the first goaltender in 35 years to be voted winner of the Hart Trophy as league MVP; a year later, he became the first goalie ever to win the Hart in back-to-back years. In 1999, he led the Sabres to the Stanley Cup Final for the first time in 25 years.
The Sabres traded Hasek to Detroit in 2001, and he led the Detroit Red Wings to the Stanley Cup the following spring. He was on another Cup-winner with the Red Wings six years later. While 2007-08 was his last NHL season, he played one more season at home in the Czech Republic and another in Russia before finally hanging up his pads. Even in his mid-40s, he drove shooters batty with his "all-access" style of goaltending.
Pavel Bure (1991-92 — 2002-03)
In the 1989 NHL Draft, the Vancouver Canucks opted to take a sixth-round flyer on Pavel Bure, who had been a sensation at the IIHF World Junior Championship a few months earlier and was regarded, along with Sergei Fedorov and Alexander Mogilny, as one of the new generation of Russian stars.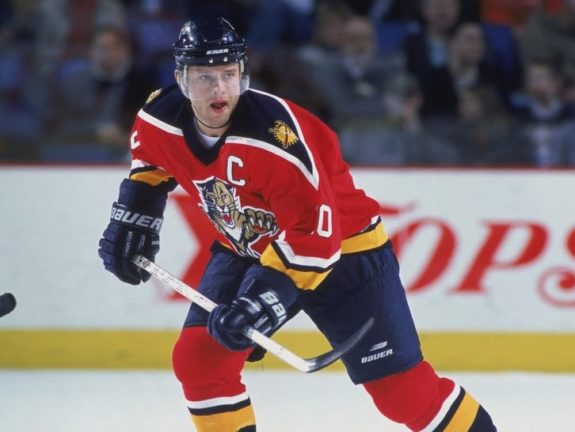 By 1991, all three were in the NHL — with Bure the last to defect. He joined the Canucks and won the Calder Trophy as a rookie in 1991-92 after piling up 34 goals and 60 points in 65 games. That was just a warm-up — he scored 60 goals in each of the next two seasons, leading the Canucks to Game 7 of the Stanley Cup Final in 1994 before they lost to the New York Rangers. Bure earned the nickname "The Russian Rocket" for the speed and skill that electrified fans.
Injuries hampered Bure's play until 1997-98, when he burst out again with 51 goals and 90 points. However, prior to the 1998-99 season, Bure announced he wouldn't play for the Canucks again and was dealt to the Florida Panthers in January 1999. He scored 13 times in his first 11 games with the Panthers before a knee injury ended his season.
Bure then had back-to-back seasons of 58 and 59 goals with the Panthers, and scored 22 times in 56 games in 2001-02 before being dealt to the Rangers. He scored 31 goals in 51 games with the Rangers before his knees forced him to retire after recording 437 goals and 779 points in just 702 regular season games.
Despite his short career, Bure's ability to lift fans out of their seats with his skill and speed helped him earn induction to the Hockey Hall of Fame in 2012.
Pavel Datsyuk (2001-02 — 2015-16)
As Savard did with the "Savardian Spin-o-rama," Pavel Datsyuk made the "Datsyukian Deke" a part of hockey lore.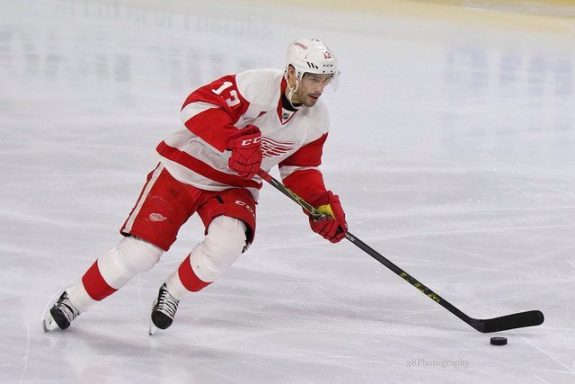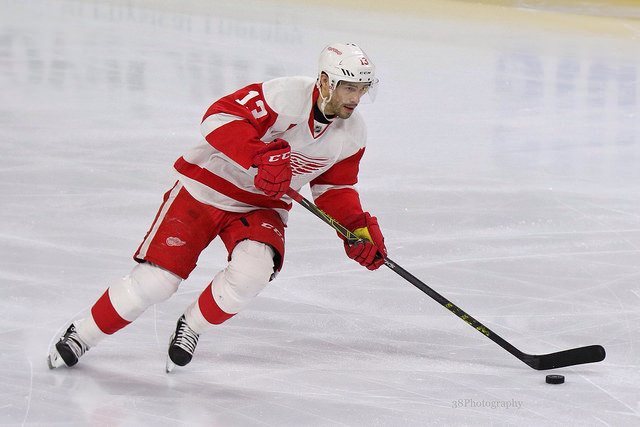 Datsyuk's offensive numbers with the Red Wings didn't approach those of countryman Alex Ovechkin. But while Datsyuk was never a 50-goal scorer, he didn't have to take a backseat to anyone when it came to highlight-reel moments.
The slick center (who's still playing in the KHL) was one of the most accomplished thieves in the NHL — he was a perennial at or near the top of the "takeaways" column and turned more than a few of those thefts into goals.
He was also willing to try moves that other players only dream about — such as the one he made in Game 2 of the opening round of the 2010 Stanley Cup Playoffs against Phoenix, when he broke in on the right side, dragged the puck backward between his legs, pulled it around his left leg and took a shot that goaltender Ilya Bryzgalov managed to stop it with his pad, only to have Darren Helm easily convert the rebound.
Datsyuk was also a wizard in the shootout — his 40 goals from 2005-16 were tied for third during that span, and he scored on 40.8 percent of his attempts, 10th among players with at least 30 goals in the tiebreaker. He was the kind of player opponents couldn't take their eyes off — and neither could fans, lest they miss something special.
Alex Ovechkin (2005-Present)
No player in the 21st Century has lifted fans out of their seats the way Alex Ovechkin has during his 15 seasons with the Washington Capitals.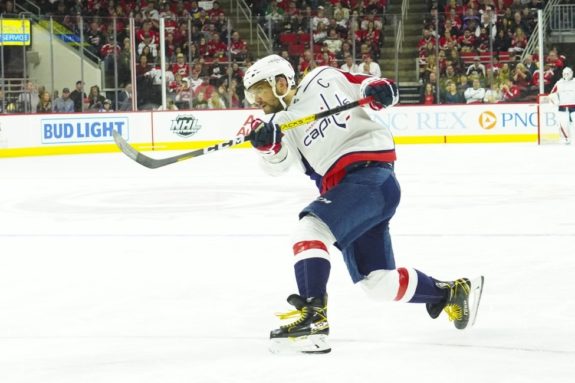 Washington selected Ovechkin with the No. 1 pick in the 2004 NHL Draft, so it wasn't like the Moscow native was an unknown. But the lockout that wiped out the 2004-05 season delayed his arrival for a year, and he flew under the radar because of the excitement of the arrival of Sidney Crosby with the Pittsburgh Penguins. The two made their NHL debuts on the same night, Oct. 5, 2005.
Ovechkin scored two goals in his NHL debut game and hasn't stopped since. He scored 52 goals in his rookie season, beating out Crosby for the Calder Trophy, then became the first NHL player since the mid-1990s to break the 60-goal mark when he scored 65 in 2007-08. He's led the NHL in goals nine times and has eight seasons with at least 50 goals. Ovechkin became the eighth player in NHL history to score 700 goals on Feb. 22, 2020, and he's the first player since Wayne Gretzky's retirement in 1999 regarded as having a chance to break No. 99's NHL record of 897 career goals.
But numbers don't tell the full story of Ovechkin's success. It's not just how many goals he's scored — it's the way he's scored them. A spectacular goal against the Phoenix Coyotes in his rookie season, scored falling down on his back, told the hockey world he was something special, and he's added to his library of "how did he do that" moments with each passing year. Also, few players in NHL history have enjoyed scoring more than "The Great 8."
Ovechkin also is the rare high scorer who enjoys contact. At 6-foot-3 and 236 pounds, he's bigger than most defensemen, and he's as good at flattening an opponent as he is at putting the puck in the net.
It's safe to say he has at least a few more years of bringing fans out of their seats. Opposing goaltenders wish he'd call is a career now.
Connor McDavid (2015-Present)
It's one thing to be fast, and few players in NHL history have been as fast as Connor McDavid, who won the Fastest Skater competition at NHL All-Star Weekend three years in a row before being edged by Mathew Barzal of the New York Islanders in 2020. But even fewer have been able to blend that speed with the kind of offensive moves that McDavid has used to win the scoring championship twice and finish in the top three in each of the past four seasons.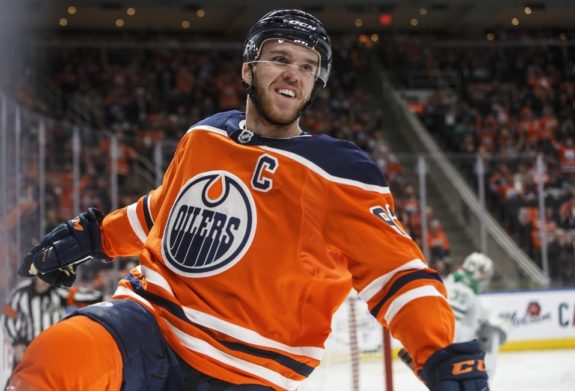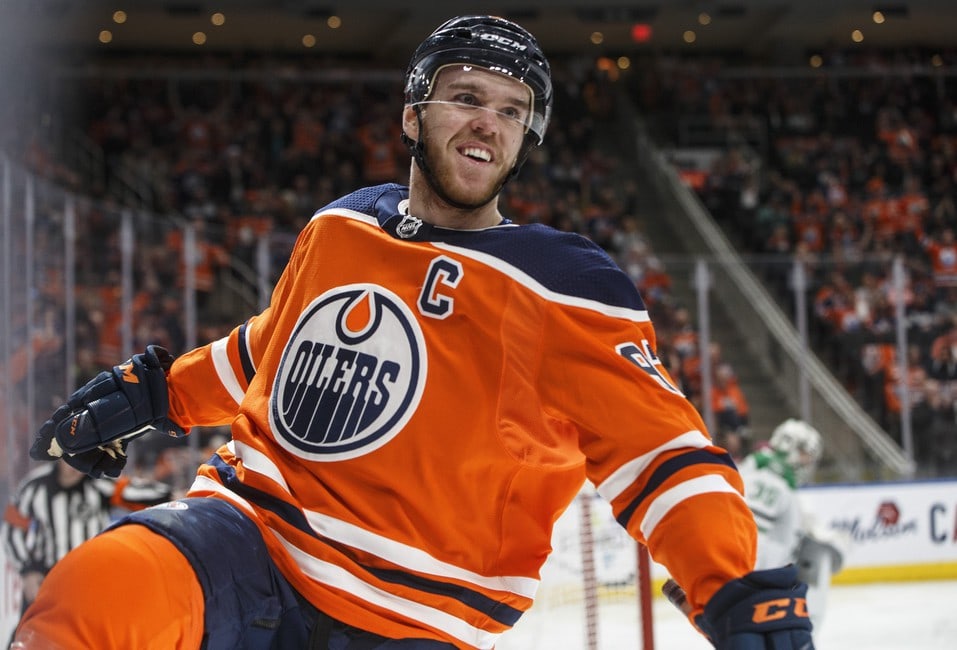 The Oilers knew they were getting something special when they selected McDavid, a center regarded by many as a generational talent, with the No. 1 pick in the 2015 NHL Draft. Opponents quickly found that they couldn't keep up with him, and his moves were so good that they couldn't figure out how to stop him.
Since entering the NHL in the 2015-16 season, McDavid has averaged 1.34 points per game, putting him well ahead of the next closest player, Patrick Kane of the Blackhawks (1.16). But numbers alone don't tell the full story. His ability to blow past opponents is matched only by his elusiveness. Even teammate Leon Draisaitl, who finished first, ahead of McDavid, in the scoring race last season, sometimes can't believe what he sees — noting after his teammate and sometimes linemate scored four goals against the Tampa Bay Lightning in November 2018 that, "It seems like he's from another planet. It's like it's not fair, really."
A McDavid goal against the Toronto Maple Leafs at Scotiabank Arena on Jan. 7, 2020, impressed even someone who produced plenty of magic moments himself.
"He brought me out of my seat," Wayne Gretzky, the all-time NHL scoring leader, told NHL.com after the Oilers' 6-4 victory. "I've told him before that he does that to me. And he did that tonight."
A web search for "McDavid" and "spectacular goal" yields screen after screen of results. There figure to be many more such highlights to come — though he's already played five NHL seasons, McDavid turns all of 24 on opening night, when the Oilers begin their season against the Canucks.
And why not? After all, if you can bring the all-time NHL scoring leader out of his seat, you're really something special.
---
---
Longtime NHL writer and editor. Covered first NHL game in 1975 (and hundreds since). Have done several books, hundreds of magazine/newspaper/online stories. Big fan of hockey history.