In today's News & Notes, Brian Boyle has announced that his cancer is in remission, the New York Rangers have placed a veteran forward on waivers, the Ottawa Senators have had one of their players suspended and the St. Louis Blues and Philadelphia Flyers have each assigned a player to the AHL for conditioning stints.
Related: NHL News & Notes: Galchenyuk, Boeser & More
Boyle's Cancer in Remission
There are instances now and again when the entire hockey community can put their own rooting interests aside for a minute and join together with one common thought in mind. When it comes to New Jersey Devils' forward Brian Boyle, the collective hope was that he would be able to beat cancer after he was diagnosed with chronic myeloid leukemia in September 2017.
As reported on NHL.com today, Boyle has done exactly that as he has stated that his cancer is officially in remission.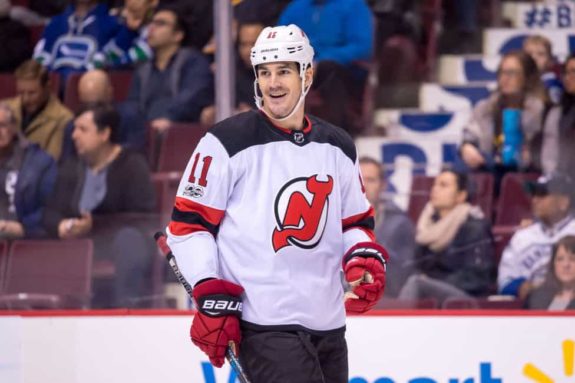 "A test (BCR-ABL1) looks for the leukemia cells in your blood and when I was first diagnosed, it was at 75 percent," Boyle said Wednesday. "At the end of last season, it was at .08 percent, and in July I was .04 percent. The results showed all zeros on Monday. It's full molecular remission, and I feel really good. It was kind of the way the progression was happening the last few tests. When I told my wife, she was excited and got emotional.
"The game plan has been working well, and now I'm just going to continue with it. It was good news, but it doesn't change a whole lot for me and I'll continue taking the medicine."
Boyle will continue to take medication and regularly check up with his doctor but this is an encouraging step forward and one that should be heartwarming for everyone involved.
Boyle is currently on pace for the best season of his career with the Devils as well, having scored three goals and four points in six games thus far. The sample size is admittedly very small but it's still a good-feel story to see him start the season on pace for 41 goals and 54 points in 82 games. While his pace isn't likely to hold up, that's far and away from the most important thing going on in Boyles life right now.
Borowiecki Suspended One Game
Senators forward Mark Borowiecki has been suspended one game for elbowing Boston Bruins' defender Urho Vaakanainen in the head in Tuesday's game between the two teams.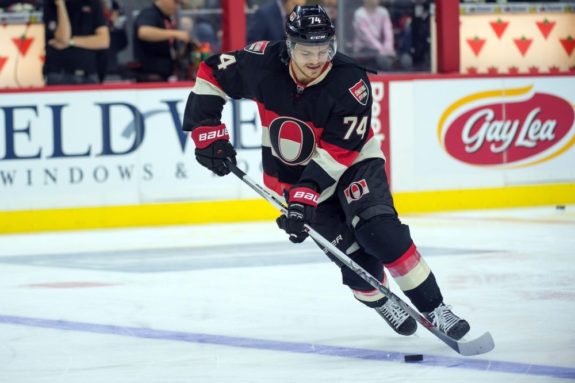 Vaakanainen, the Bruins first-round pick in 2017, was forced to leave the game with a concussion. This suspension, in general, is a light one given Borowiecki's history as a repeat offender (though not by league standards due to the lack of suspensions he's amassed despite his past transgressions).
Related: Borowiecki Suspended One Game
In 277 career games, Borowiecki has scored seven goals and 28 points.
Beleskey Placed on Waivers
Matt Beleskey's hopes of playing in the NHL in 2018-19 may have come to an end Wednesday when the Rangers placed him on waivers. The veteran forward has been a healthy scratch in each of the team's first nine games this season, making him a scratch in 108 of his last 148 NHL games according to Frank Seravalli.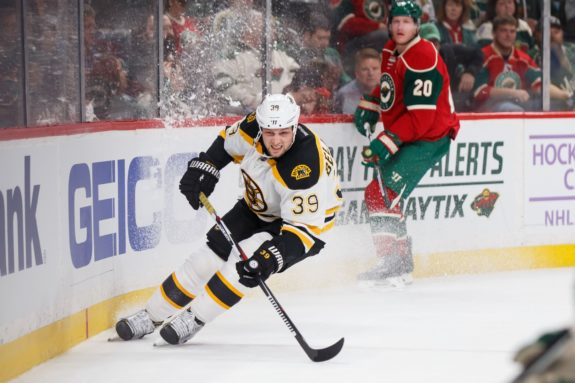 Beleskey was traded to the Rangers last season as a part of the trade that saw Rick Nash shipped to Boston. Though Beleskey did manage to get into one game for the Rangers following the deal, he seems destined to be playing in the AHL again soon similarly to how he did last season when he spent 21 games in Providence and 14 games in Hartford.
Beleskey is in the fourth year of a five-year contract that he originally signed with the Bruins. He's scored 75 goals and 157 points in 473 games in his career.
Fabbri, Neuvirth on Conditioning Stints
The Blues have assigned Robby Fabbri to the San Antonio Rampage for a conditioning stint, the team announced Wednesday. The 22-year-old has dealt with injuries throughout his young career and the team is hoping that he can finally break through this time around with some good luck from a health perspective.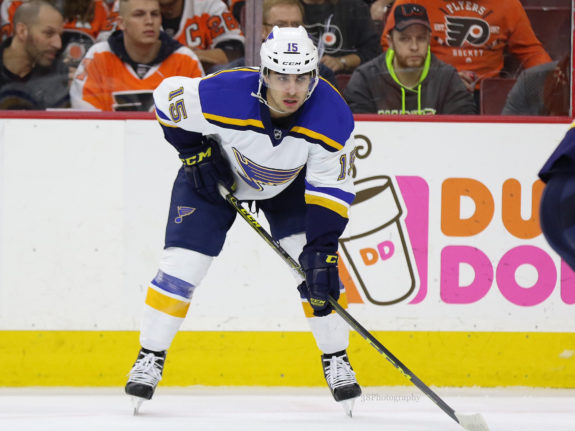 The 21st overall pick in 2014, Fabbri has played in 123 games and has recorded 29 goals and 66 points. His best performance came in the 2015-16 playoffs when, as a rookie, he would score four goals and 15 points in 20 games. Unfortunately, injuries limited him to just 51 games in 2016-17 and he would miss the entire 2017-18 season with an injury as well.
The Flyers have assigned goaltender Michal Neuvirth to the Lehigh Valley Phantoms for a conditioning stint after the team's goaltender was placed on the injured reserve after suffering an injury early in training camp.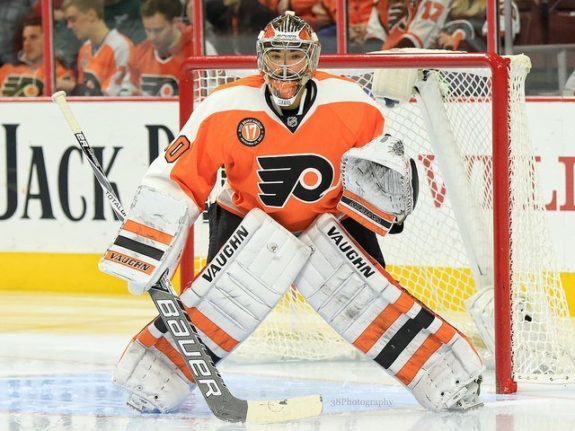 In 250 career NHL games with the Washington Capitals, Buffalo Sabres, New York Islanders and Philadelphia Flyers, Neuvirth has posted a 104-89-25 record along with a 2.67 goals-against average and .912 save percentage. His best season came in 2015-16 when he would play in 32 games for the Flyers, going 18-8-4 with a 2.27 goals-against average and a .924 save percentage.