In today's News & Notes, Dustin Byfuglien returned to practice, the Boston Bruins claimed a player on waivers and TJ Oshie is skating.
Byfuglien Returns to Practice
After missing a week of practice due to a concussion, Byfuglien has returned to practice for the Winnipeg Jets. The big defender was diagnosed with a concussion on Nov. 29 and has been held out ever since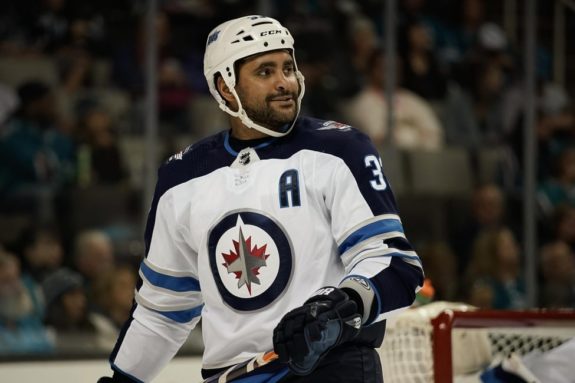 It's still unclear when the veteran blueliner will return but he's been sorely missed by the Jets. Though he's only scored two goals so far this season, he still has a very impressive 17 points in 21 games.
Despite Byfuglien's importance to the Jets, the team has actually been undefeated since he suffered his injury. The Jets are one of the deepest teams in the league and because of this, they can afford to keep Byfuglien out for as long as necessary – something that should be the standard during concussion protocol.
Dmitry Kulikov also returned to practice for the Jets on Thursday. The team was without Josh Morrissey, Joe Morrow and Andrew Copp for this skate, however.
Bruins Claim Smith on Waivers
The Bruins have claimed Gemel Smith off of waivers from the Dallas Stars. The 24-year-old Smith has scored two goals and three points in 14 games this season. Despite his low point totals, Smith has looked good when given the opportunity in the Stars' lineup. He fell out of favor relative to other forwards in the lineup, however, and became more of a luxury than a necessity.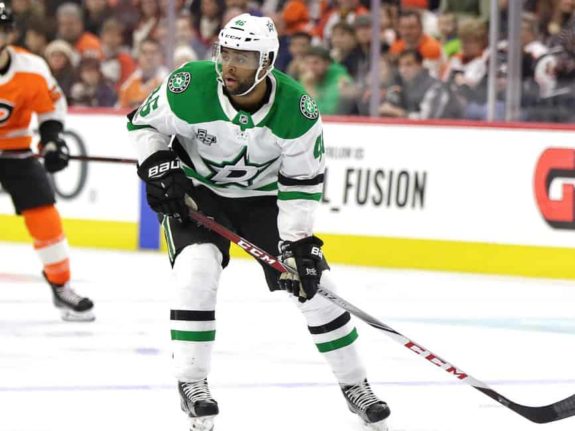 Sort of an analytical darling, Smith will get a chance to prove that he can perform in the Bruins' system either at center or on the wing. With the team lacking skill in their bottom-six, Smith's speed and versatility could be a nice grab for the team. Still, there's a reason Smith failed to keep a role in the Stars' lineup and this claim shouldn't be perceived of anything more than a low-risk attempt at fixing a lineup struggling to score.
In 77 games, Smith has scored 11 goals and 20 points. There may be more to the story than those low point totals but for now, Smith's potential should be taken with a grain of salt.
Oshie Skating for Capitals
While the Washington Capitals are on the road for a three-game road trip, Oshie is taking to the ice by himself in Washington. The veteran winger has been out of action since suffering a concussion on Nov. 14 and his solo skating session Thursday marked his second time on the ice since the initial diagnosis.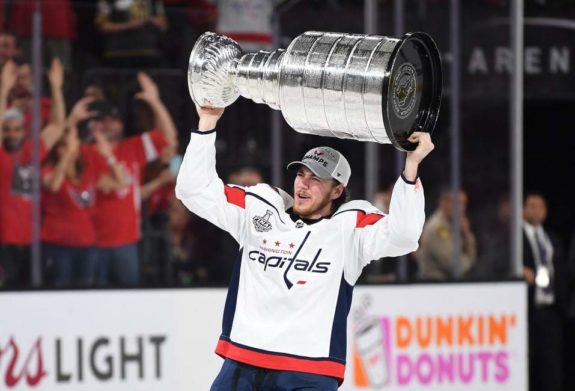 With the Capitals set to play against the Arizona Coyotes on Thursday night, Oshie is set to miss his 10th consecutive game. He's scored nine goals and 14 points in 18 games this season and is a crucial part of the Capitals' game plan each and every night. His appearance on the ice is encouraging though there's no guarantee he's anywhere close to ready to return to game action yet.