In today's News & Notes, Ryan Donato has been assigned to the AHL, Jesse Puljujarvi will return to game action and Alexander Radulov is out with an injury again.
Related: NHL News & Notes: Luongo, Lehner & More
Donato Assigned to AHL
The Boston Bruins have assigned Donato to the AHL. The 22-year-old has played in 11 games this season and has only recorded one goal and 12 shots thus far. While he showed early on in his career last season that he has the skill necessary to be a regular in the NHL, he's struggled out the gate this year and could benefit from some seasoning in the AHL.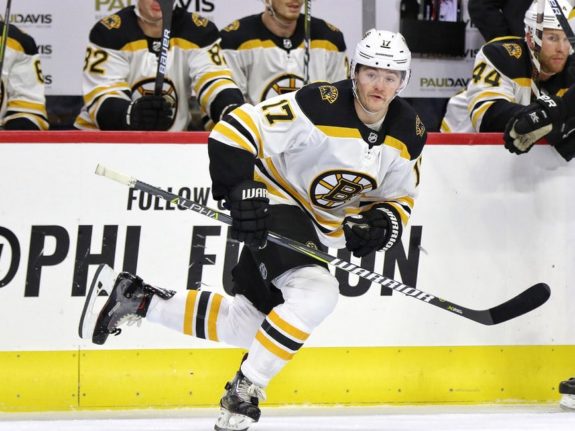 Donato will get an opportunity to build confidence in Providence which should benefit him in the long-run. He has all of the tools to be a very good player, he just needs to put them all together in the AHL right now before he can prove it at the NHL level. This was the right decision for Donato and for the team.
While the Bruins are currently sitting in third place in the NHL standings with a 7-3-2 record, good for 16 points, they've also had some concerning issues come to light as the only line that seems capable of scoring is the Patrice Bergeron, Brad Marchand and David Pastrnak unit. Additionally, Tuukka Rask has struggled and Jaroslav Halak has had to step in and share the crease with him. Fortunately, Halak has been playing at an elite level to start the season.
Puljujarvi Return to Lineup
The Edmonton Oilers will be dressing Puljujarvi against the Chicago Blackhawks on Thursday night after he was a healthy scratch for the past four games. Replacing Puljujarvi will be Kailer Yamamoto who is a healthy scratch in his place.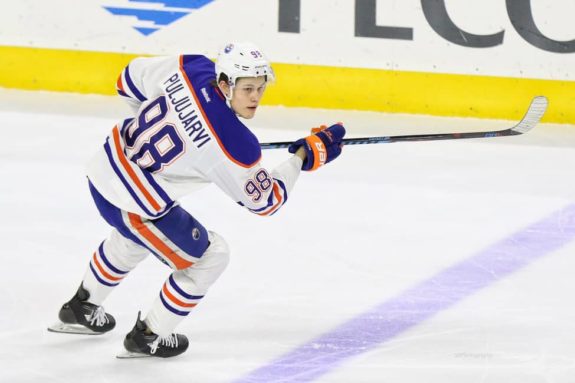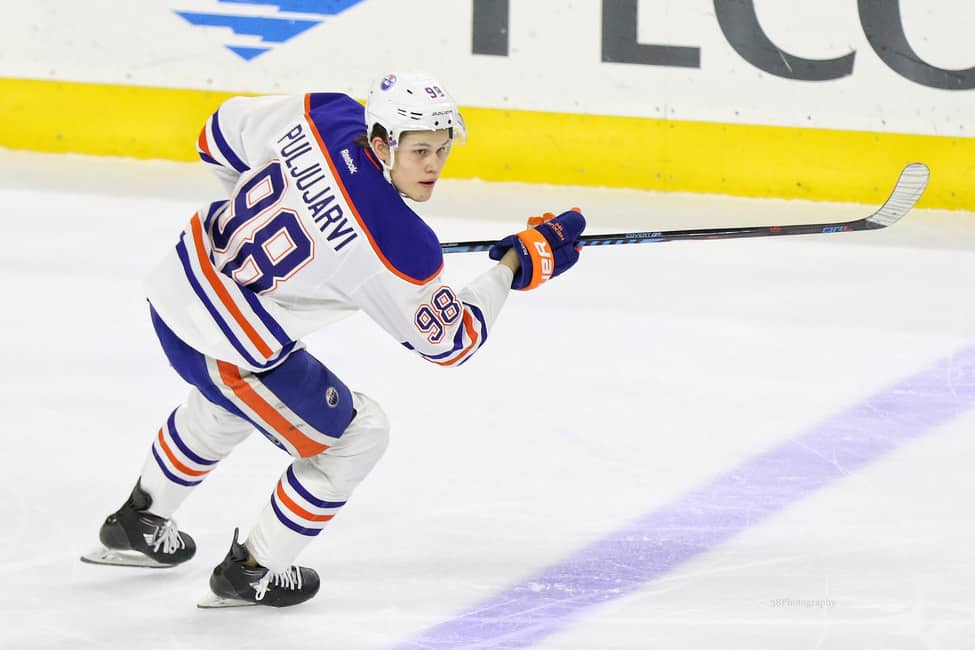 Puljujarvi was the fourth overall selection in the 2016 NHL Entry Draft. While the three players taken ahead of him and two forwards taken after him, Auston Matthews, Patrik Laine, Pierre-Luc Dubois, Matthew Tkachuk and Clayton Keller have all made an impact in the NHL already, Puljujarvi has failed to stand out thus far.
In 100 career games, he's scored only 14 goals and 29 points, including one goal in seven games this season. The 6-foot-4, 201-pound forward is still only 20 years old, however, and has a lot of room to improve despite a slow start to his career. His development hasn't been handled as effectively as it could have been but that doesn't mean he and the Oilers can't still right the ship.
This game is the first step in that direction.
Alex Radulov Out With Injury Again
Despite returning to the Dallas Stars lineup and scoring a goal against his former team the Montreal Canadiens, Radulov is set to miss his fifth game of the Stars' last six due to a lower-body injury. Radulov has averaged over 21 minutes of ice time a game and when he's been in the lineup, he's been electric with five goals and 11 points in only seven games this season.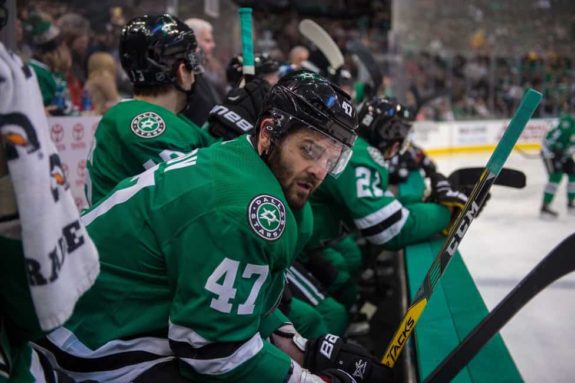 After he and the Stars won their game against the Canadiens on Tuesday, however, Radulov was noticeably ginger in his step. He'll miss the Stars' contest against the Toronto Maple Leafs and will work towards returning to full health sooner than later.
Related: NHL News & Notes: Radulov, Borowiecki & Thornton
In his NHL career, Radulov has scored 97 goals and 239 points in 319 games and is approaching the 100-goal mark. He's spent the majority of his career in the KHL where he scored 169 goals and 492 points in only 391 games.