In today's News & Notes, the Buffalo Sabres have activated a player off of the injured reserve while also placing another in the injured reserve, the Ottawa Senators have signed Justin Falk, David Krejci had a maintenance day and Brandon Carlo is probable to return to action.
Related: NHL News & Notes: Mete, Bjork & More
Sheary to IR, Berglund Activated
The Sabres placed Conor Sheary on the injured reserve ahead of their Friday night contest with the Florida Panthers. They also activated Patrik Berglund off of the injured reserve.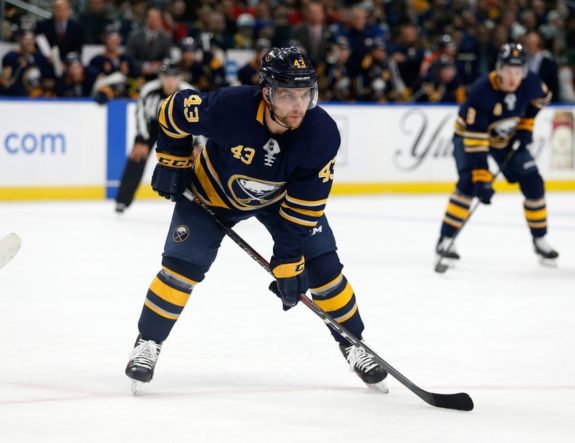 The Sabres acquired both Berglund and Sheary during the offseason. With their multiple changes from last season to this season, the team has catapulted themselves from last place in the NHL to first place in the league this season after a very impressive 10-game win streak.
The Sabres have been without Sheary over their last two games as he's been out with an upper-body injury. He's scored six goals and 12 points in 24 games so far this season after being acquired from the Pittsburgh Penguins in the offseason. He'll be placed on injured reserve until he's healthy enough to return.
Berglund has missed the Sabres' last three games with an upper-body injury and is now sufficiently healthy enough that he's ready to return. He's scored two goals and four points in 19 games this season.
Senators Sign Falk
The Senators have signed the 30-year-old Falk to a one-year deal worth $650,000 Friday. The veteran blueliner had been an NHL free agent all season but has been playing on a professional tryout offer with the Colorado Eagles of the AHL. In eight games in the AHL this season, Falk has scored one goal and two points.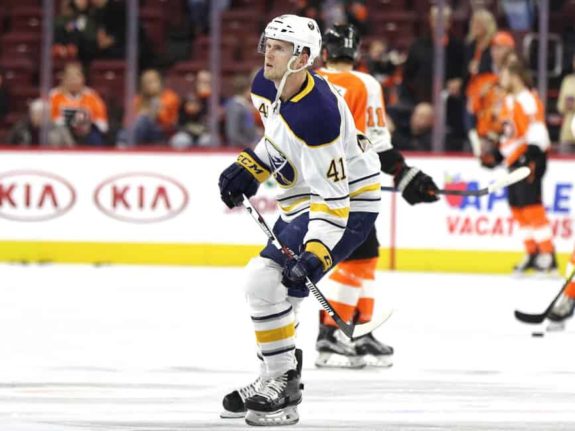 Falk has played in 269 games this season with the Minnesota Wild, New York Rangers, Columbus Blue Jackets and Buffalo Sabres. He's scored three goals and 33 points in those contests.
Last season with the Sabres, Falk scored one goal and two points while logging 28 penalty minutes in 46 games.
Maintenance Day for Krejci
When the Boston Bruins took to the ice Friday for practice, they did so without Krejci. As Bruce Cassidy mentioned after the game, however, that was simply a maintenance day for the Bruins' top-six center.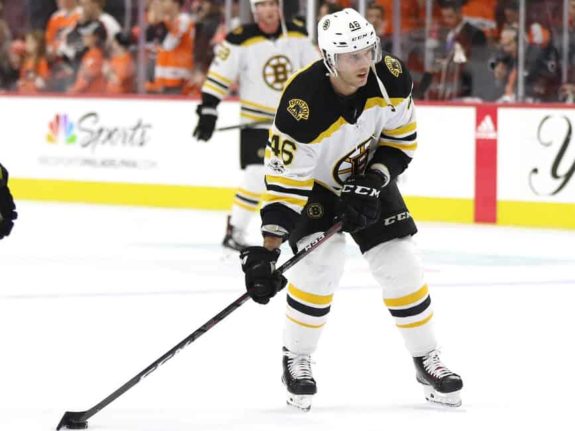 The Bruins played Thursday in a winning effort against the New York Islanders but Krejci unfortunately didn't leave that game unscathed as he took a big open-ice hit that caused him to lose a tooth. Fortunately, the early indications are that Krejci is fine and isn't in any form of danger as far as missing games are concerned.
Krejci has scored two goals and 19 points in 25 games this season and has been one of the Bruins top point producers thus far.
Carlo Probable to Return
The Bruins could be getting some reinforcements Saturday night in the form of Carlo as he's looking probable to play according to Cassidy.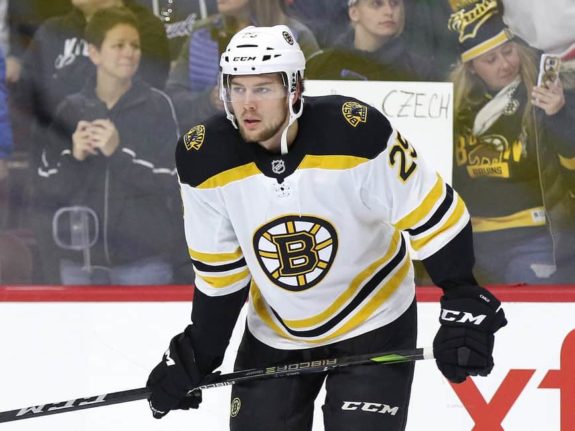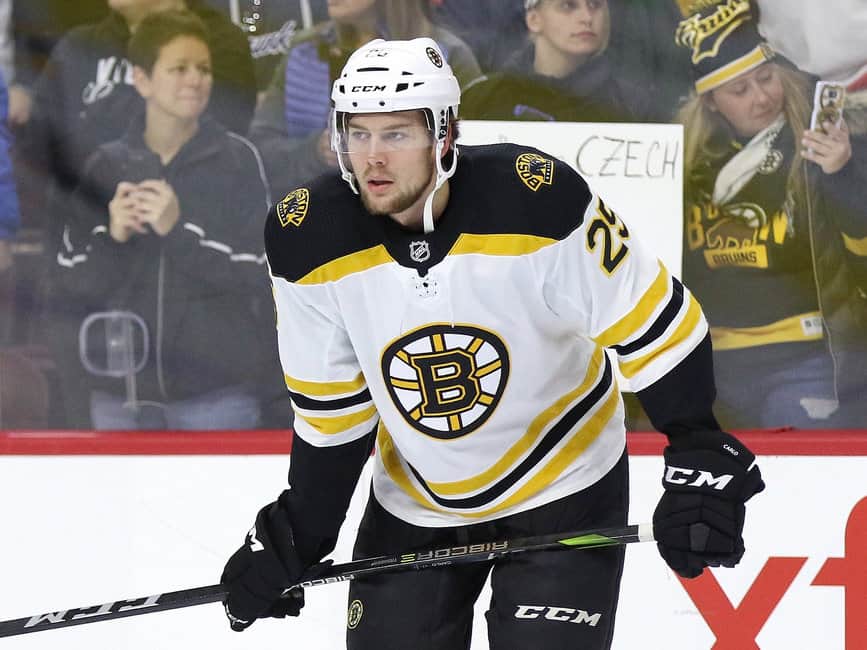 When talking about a return Wednesday for the Bruins' contest against the Islanders, Carlo himself seemed confident he could have suited up.
"If it were up to me, I probably would have jumped in a long time ago," Carlo said after Wednesday's practice. "I think it's the name of the game– if I come back in and I get injured that night, that just doesn't look good. Overall, it's very tough to sit around and watch when you really want to be playing."
Carlo has been out since Nov. 11 with an upper-body injury and has kept him out of the Bruins' last eight games as a result. The Bruins have done well in his absence but with a plethora of injuries on the blue-line early on this season, Carlo's return will be a huge boost for the team.
The Bruins have gone 4-2-2 since Carlo went down with an injury but also lost Kevan Miller once again to injury. The ever-growing list of injuries now includes Zdeno Chara, Kevan Miller, Charlie McAvoy and Urho Vaakanainen.
Brandon Share-Cohen has covered the NHL and various professional sports for seven years. Working with The Hockey Writers, Brandon works extensively on covering the Boston Bruins in addition to his role as the News Team Lead.