By Jon Gabrielle,   THW
The match up is set: the seventh seeded Philadelphia Flyers will face the Western Conference's best team, the second seeded Chicago Blachawks in hockey's search for the Holy Grail; Lord Stanley's Chalice!
But before looking forward, we must look back.
After two competitive rounds replete with upsets that the NHL could not have scripted any better; the third round round finished rather abrubtly. The Sharks getting swept by the Hawks while the Flyers sent Cinderella, aka Montreal, packing in only 5 games.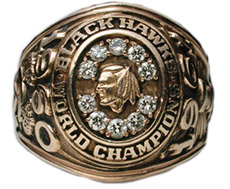 To make matters worse, hockey fans will have to wait five days now until the finals start on Saturday night. Any momentum that the NHL gathered from the many upsets and story lines of the first two rounds will have all but dissipated south of the border. Oft criticized commissioner, Gary Bettman, will undoubtedly shoulder his usual share of the blame for the untimely respite; deserved or not.
The good news is that the little country north of the border will have it's cherished event; Hockey Night in Canada, back in it's regular time slot in the evening! Last weekends two afternoon tilts did not sit well with talk radio in Canada as the airwaves exploded with anti-american sentiment criticizing the leagues penchent for catering to NBC, while ignoring both Canadian Networks; TSN and CBC. Noteworthy is the fact that NBC pays ZERO dollars for the rights to broadcast NHL games but instead has negotiated a deal to share in sponsorship revenue. Yet they continue to dictate time slots while covering a paltry 9 regular season games a year. Only the NHL's creative genius, Gary Bettman, could put a positive spin on that!
And while it may be comparing apples to oranges, can you imagine the NFL telling NBC, ESPN, FOX and CBS that they no longer have to pay billions for the rights to broadcast their games? "You don't owe us anything; let's just do a revenue-share plan!"  Yeah…right?
As Canadian franchises continue to financially prop up many of the southern teams; it's easy to understand the mounting frustration on the part of a nation where Hockey Night in Canada has become a huge part of their culture. Saturday afternoons may work well for NCAA football in the fall, but Don Cherry just doesn't look as good in the daylight!
Michael Leighton has become a media darling since replacing Brian Boucher in the Boston series when the Flyers accomplished the improbable, overcoming a 3-0 series deficit. But although he's riding a 6-1 record with 3 shutouts since entering the Boston series; no one is going to confuse either Montreal or Boston with the '86 Oilers nor the 2010 Blachawks. Even his most ardent supporters might have a hard time believing that Leighton can shut down the Hawks.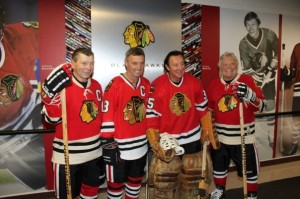 Montreal, for it's part, ended an incredible season. They opened in Toronto with a come from behind win and then finished 80 games later on the last day of the regular season when they lost back in Toronto to those same Maple Leafs. Thanks though to the NHL's much debated practice of awarding a point to overtime losers; the Habs claimed the eighth and final spot in the Eastern Conference, one point ahead of the New York Rangers. Which reminds us: somewhere in the Wachovia Center, Marian Gaborik, the Rangers 42 goal scorer is still waiting patiently for his chance to eliminate the Flyers in a shootout!
Evgeni Nabakov has played his last game in a Sharks uniform. The unrestricted free agent, despite winning 44 times during the regular season, was once again unable to lead his team to the promised land. His career 40-38 playoff mark just won't do for a team with Stanley Cup aspirations. Unfortunately for the former 9th round pick and soon to be 35 year old Russian, he will be looking for his first new NHL home since joining the league in 1999.
For those of you who love a paradox, look no further than San Jose and Montreal. The Canadiens, while barely sneaking into the playoffs as the eighth seed, had what everyone is calling a remarkable run and a tremendous season. Their goalie being lauded as the next Ken Dryden. The Sharks on the other hand, cursed with expectations, are once again a dismal failure despite having made it to hockey's final four. Their goalie, Nabakov, being criticized for not being able to make the timely saves. Oh the humanity!
And speaking of goalies…is there a G.M. out there who will ever again give the likes of Rick DiPietro, Tim Thomas, Cristobal Huet or Jose Theodore a long term contract that includes astronomical figures? Not likely. The cliche, "great goaltending wins championships" might not be completely dead, but it certainly is evolving. This year's crop of young stars along with some recycled vets should have all G.M.'s rethinking their approach to building a winner…especially in this cap-strapped era.
The Blackhawks enter the Stanley Cup finals as prohibitive favorites. The last time they won the Cup was 1961 with two young guys named Hull and Mikita on their roster. That drought could be coming to an end.  And although 26 year old Finnish goalie, Antti Niemi, may not be Tony Esposito, he has a better chance of winning the Cup than "Tony O" will ever have again in this life.
Here's to a great final…and to an even better parade, whether in Philadelphia or Chicago!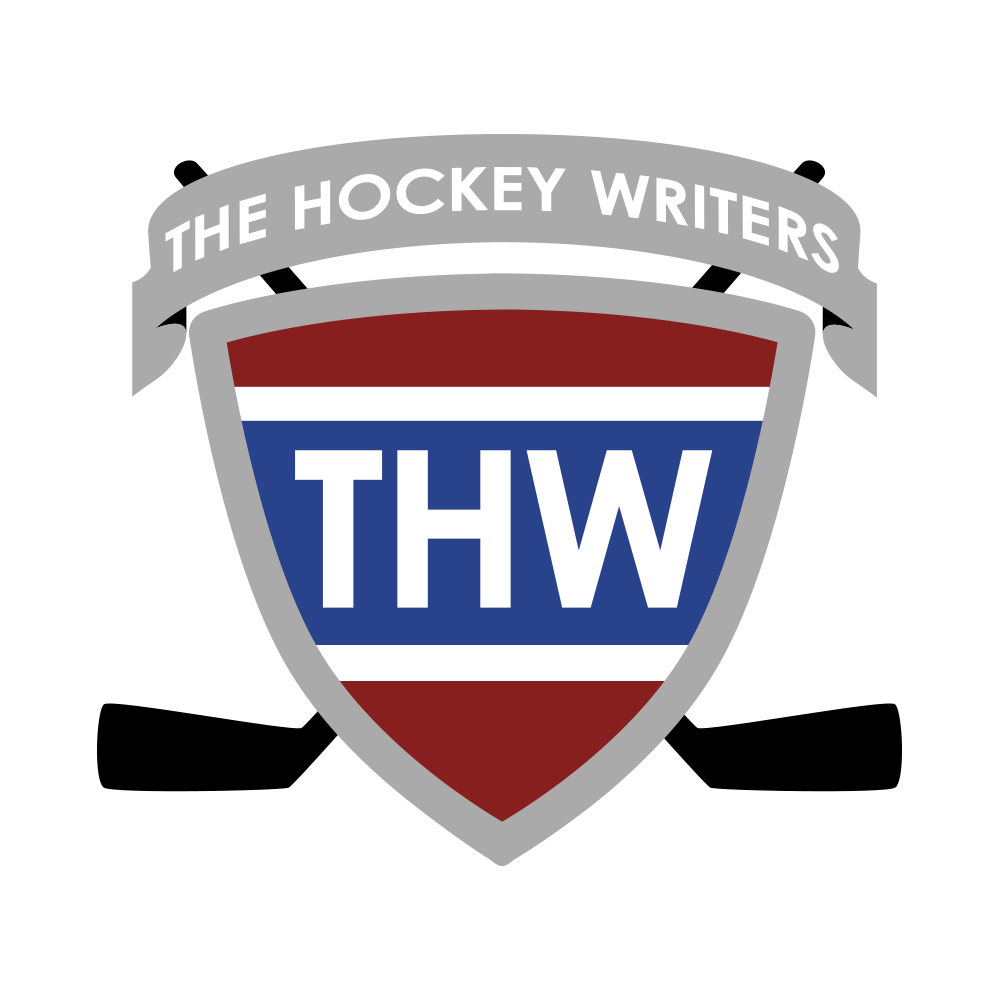 The Hockey Writers is:
1) A top-tier hockey media company delivering a top-notch, in-depth look at the NHL
2) A collective of some of the best hockey writers anywhere
3) A multimedia provider with daily podcasts and YouTube shows
4) Well-respected and widely-cited NHL prospect and draft resource