In today's News & Notes, Shea Weber is returning to action, Auston Matthews is ready to return and Jesse Puljujarvi is skating on the second line in Edmonton.
Weber Returns to Canadiens Lineup
Weber is finally set to make his 2018-19 season debut for the Montreal Canadiens after being held out of action for the entirety of the season thus far with injuries dating back over 11 months. Weber's foot and knee injuries,  both requiring surgery, were significant and required the Canadiens' captain to miss significant time for the proper rehabilitation process.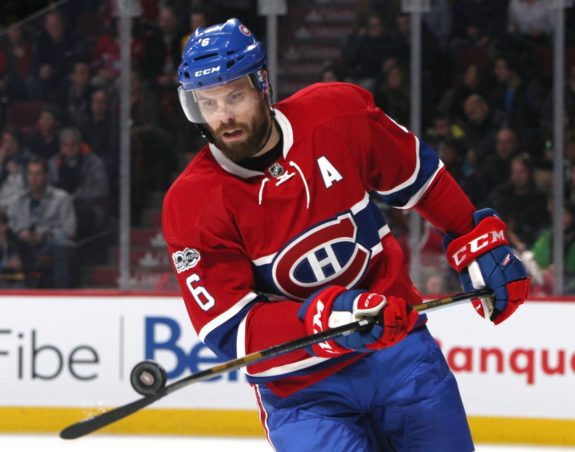 This will be Weber's first game in a Canadiens' uniform since Dec. 16, 2017 and will also be his first with the captain's "C" stitched onto his chest as he was named the captain of the team on Oct. 1.
Weber scored an impressive six goals and 16 points in 26 games last season in Montreal before having his season end due to injuries and he's now ready to step back into the lineup and help the Canadiens make a push for the top of the Atlantic Division – a spot previously thought unattainable for the Habs by just about everyone in the hockey world. Still, the Canadiens have performed better than expected and the return of Weber will only help that.
Related: NHL News & Notes: Schmaltz Trade, Hextall Fired & Alzner Waivers
To make room for Weber in the lineup, the Canadiens announced that they were placing Karl Alzner on waivers yesterday.
Matthews Close to Returning
The Toronto Maple Leafs are very close to seeing the return of their No. 1 center to their lineup. After being held out of action due to injury since the end of October, skating in a non-contact jersey since Nov. 16, Matthews has returned to Maple Leafs' practice with a regular practice jersey.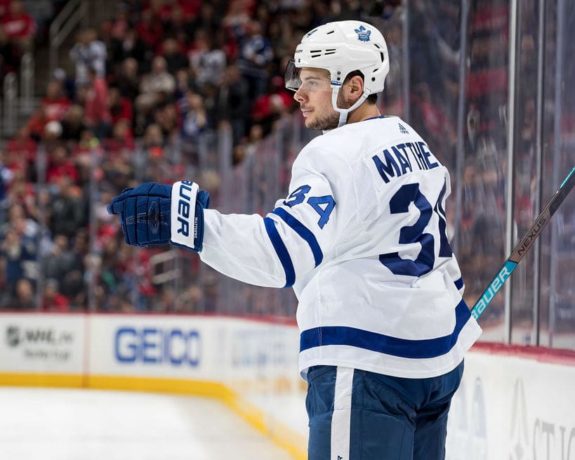 Matthews has had multiple shoulder injuries already in his career already but he's bounced back from each seemingly as good as if not better than ever. Though he's still waiting for the official confirmation from the medical staff, he reportedly feels confident that he can return to Toronto's lineup as early as Wednesday against the San Jose Sharks.
Related: NHL News & Notes: Matthews on Injured Reserve, Krug & More
In 11 games this season, Matthews has scored 10 goals and 16 points and has been one of the most dominant players in the NHL. Though this injury may have created a speed bump for him, there's no reason to believe he won't return to action the same player he was prior to the injury. That's a scary thing to consider for fans of teams in the Atlantic Division considering the Maple Leafs have maintained their spot near the top of the Division standings.
Puljujarvi on Oilers' Second Line
It didn't take long for the Edmonton Oilers to promote Puljujarvi to the team's top-six after he was recalled from the Bakersfield Condors. Just three days after the team recalled him from the AHL, he's already been moved to the team's second line alongside Drake Caggiula and Ryan Nugent-Hopkins.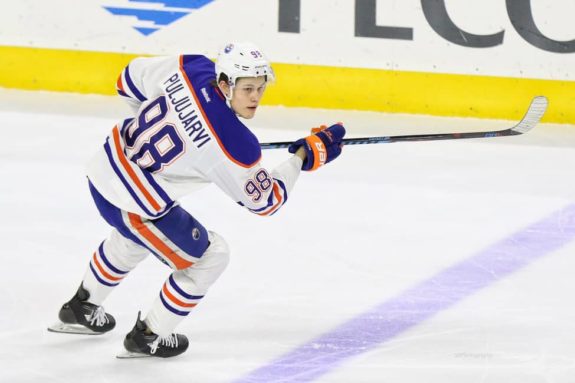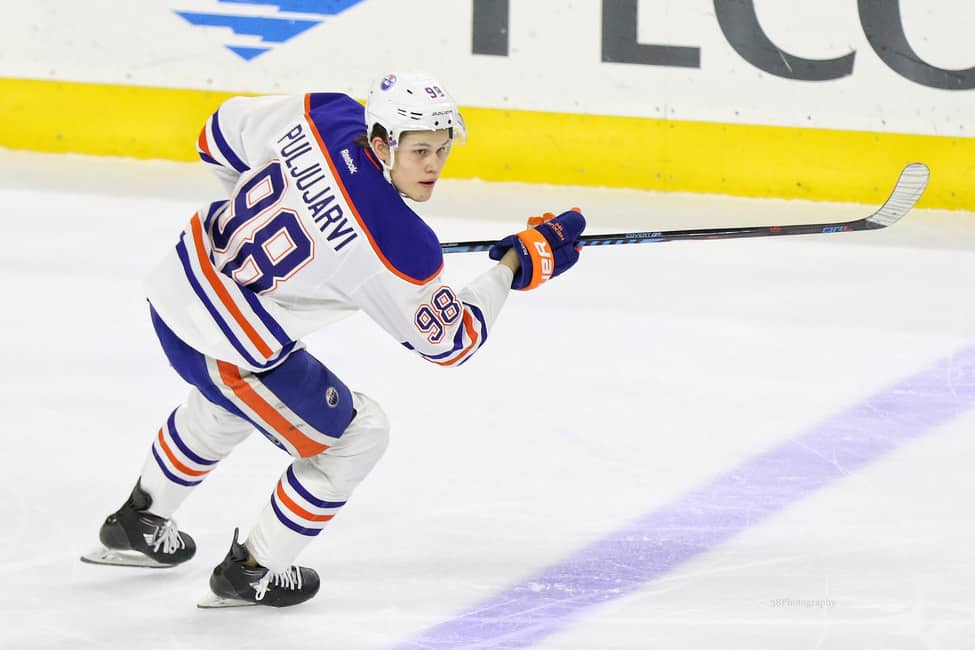 Puljujarvi has scored only one goal in 12 games at the NHL level this season and saw himself sent to the AHL to try and jump-start his season. He'd score two goals and four points in four games with Bakersfield before finding himself back in the NHL in a game against the Los Angeles Kings. In that contest, he skated in 7:43 of ice time in a fourth-line capacity.
The Oilers are giving him a chance to step into a top-six role now to fully use his skillset. Whether or not he takes advantage of the opportunity this time around is yet to be seen.
Brandon Share-Cohen has covered the NHL and various professional sports for seven years. Working with The Hockey Writers, Brandon works extensively on covering the Boston Bruins in addition to his role as the News Team Lead.