Tampa is making its move for the top spot, winning four games this week. Meanwhile, the Flyers regain the top spot with an impressive week. It will not be easy to unseat the Flyers, who have looked to be in top form for weeks.
1. (3) Philadelphia (32-12-5): Claude Giroux is in the midst of a career-high six-game scoring streak (2-8-10), including a four-assist game against Chicago Sunday.
2. (7) Tampa Bay (30-15-5): The Lightning is 8-1-1 in its last 10 one-goal games and have won a league-high 17 one-goal games.
3. (1) Vancouver (29-10-9): Kevin Bieksa is doing a lot to help the Canucks win. Over the last 24 games, he's blocked 44 shots, had 50 hits, and earned a plus-17 rating as the Canucks have gone 15-3-6 over that span.
4. (4) Dallas (29-14-5): The Stars saw their eight-game road winning streak snapped at Calgary Friday. However, Mike Rubeiro extended his point streak to 11 games (4-11-15) with three assists.
5. (5) Pittsburgh (30-15-4): Matt Cooke is tied for the league lead in shorthanded points with 5 (Brad Marchand, Mike Richards, Claude Giroux, Brandon Prust).
6. (6) Boston (27-14-7): Brad Marchand is making a case for Calder Award consideration. The 22-year-old Halifax native has 12 goals and 12 assists, is a plus-21, and has a league-leading four shorthanded goals.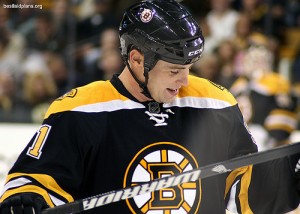 7. (3) Detroit (29-13-6): Not much good happening for the Red Wings of late: a rash of injuries, poor play by Jimmy Howard (1-1-0, 5.24 GAA, .843 in last 4 appearances), and losing Evgeni Nabokov. The good news? Pavel Datsyuk and Dan Cleary should both return on or about Feb. 2.
8. (7) Washington (27-14-8): The Capitals have killed off 14 consecutive penalties, and 20 of 21 since allowing three power play goals to Florida on Jan. 11. The Caps are ranked third in penalty kill (85.5 percent).
9. (10) Nashville (26-15-6): The Predators are tied for second in the league with 15 road wins, and are 6-2 in their last eight road contests. Pekka Rinne is 9-1 in his last 10 starts.
10. (11) Montreal (27-17-5): The Canadiens' seven-goal outburst against Ottawa Friday was the most scored by Montreal on the road since scoring seven against Carolina on Oct. 26, 2007.
11. (12) New York Rangers (28-19-3): Marian Gaborik had four goals in a 7-0 win over Toronto Wednesday. It was Gaborik's third hat trick of the season, the most by a Ranger in a single-season since Jaromir Jagr posted three in 2005-06.
12. (14) Chicago (26-19-4): The Blackhawks currently boast an NHL-high nine players with at least 25 points this year.
13. (9) Phoenix (24-16-9): The Coyotes are hurting a bit on D, as Derek Morris, Ed Jovanovski, and Michal Roszival are all day-to-day with various injuries. The all-star break could not be coming at a better time for Phoenix.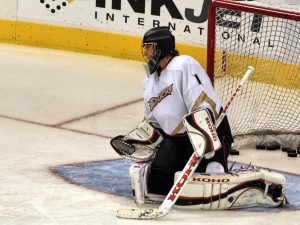 14. (16) Anaheim (27-20-4): Jonas Hiller has earned his all-star recognition. Hiller ranks tied for second in wins (23), tied for fourth in save percentage (.926), tied for fourth in shutouts (4), and leads the league in both appearances (44) and saves (1,282).
15. (19) San Jose (25-19-5): The Sharks have won four straight and seem to be playing like the team many expected them to be at the start of the season.
16. (15) Carolina (23-19-6): The next win will be the 1000th in franchise history (which began with the Hartford Whalers in 1979.
17. (18) Atlanta (23-19-9): Since Andrew Ladd was named the team's captain on Nov. 18, the Thrashers have gone 16-10-6.
18. (13) Colorado (24-18-6): The Avs' nine-game win streak against Northeast Division teams ended with a 6-2 loss to Boston Saturday. Colorado has been outscored 11-3 in its last two home games. Is Peter Forsberg really going to be able to help? The Avs need a goalie more than anything.
19. (21) Minnesota (24-19-6): Defenseman Nick Schultz appears to be fine after being elbowed in the head. AT first glance, it appeared Schultz may have suffered a second concussion in five weeks, but he skated at practice Sunday and appeared to have no lasting effects.
20. (17) St. Louis (22-18-7): Alex Steen (15-21-36) has quietly had an outstanding season for the Blues. Primarily known for his defensive play, Steen has been one of the best offensive players for the Blues.
21. (20) Los Angeles (25-22-1): The Kings were in the top spot in week 3, but have fallen steadily since. One of the reasons for their lack of success the past month or so has been the goal drought for Anze Kopitar, who has just two goals in his last 19 games.
22. (23) Calgary (22-21-6): Twelve different players earned points for the Flames with five players having multi-point nights in a 7-4 win over Dallas Friday.
23. (24) Columbus (23-20-5): Steve Mason has won three of his last four starts and has improved to 15-11-2. His GAA is still far too high (3.02) and his save percentage too low (.899) for an elite goaltender.
24. (22) Florida (21-21-5): Cory Stillman has seven assists in his last six games and has registered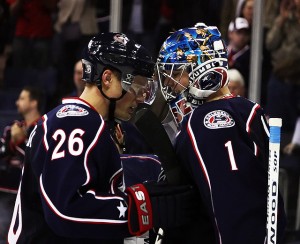 a point in seven straight games – including assisting on two overtime game-winning goals.
25. (25) Buffalo (22-21-5): Ryan Miller has started 25 straight games for the Sabres, posting a 14-8-2 record. His career high for consecutive starts is 34.
26. (26) Toronto (19-23-5): J-S Giguere made 26 saves in a 5-2 win over his former team, the Anaheim Ducks. He also said he'd listen if the Leafs asked him to waive his no-movement clause.
27. (30) New Jersey (16-29-3): Jason Arnott recorded his 500th career assist last week, and needs just five more points to reach 900 career points and five more goals to reach 400.
28. (28) New York Islanders (15-25-7): Rookie Michael Grabner has a six-game scoring streak (1-6-7) and sits fourth amongst NHL rookies with 14 goals.
29. (27) Ottawa (17-25-7): Not much good going on in Ottawa. Best thing about a Sens game of late is they are usually fight-filled.
30. (28) Edmonton (14-25-7): The Oilers have lost five in a row (0-4-1) and ave won just twice in their last 10 games. During the five-game losing streak, Edmonton has not scored more than 2 goals in any game.
(Steve Kendall is a freelance writer with 20 years experience covering hockey at all levels. In addition to thehockeywriters.com, he has written for The Boston Herald, The New England Hockey Journal, and The Worcester Telegram & Gazette.)
Steve has been a writer for 20 years, and has covered the NHL, NCAA, and amateur hockey for the likes of the Worcester Telegram & Gazette, the Boston Herald, and New England Hockey Journal. Follow me on twitter @stevekendallthw