In today's NHL rumor rundown, there is news that Nikita Kucherov is dealing with a hip injury. What does this mean for the Tampa Bay Lightning's salary cap issues? Are the Edmonton Oilers ready to add another left-shot defenseman? Who would they be looking for? The Dallas Stars will have fans in the stands to open the season and there is talk the St. Louis Blues might be interested in Mike Hoffman.
Kucherov Dealing With Injury, Could Hit LTIR
According to reports by Elliotte Friedman and Pierre LeBrun, the Tampa Bay Lightning may have gotten good news and terrible news all at the same time. Friedman notes the Lightning's cap issues may be solved if Nikita Kucherov has to go on LTIR because of a hip injury.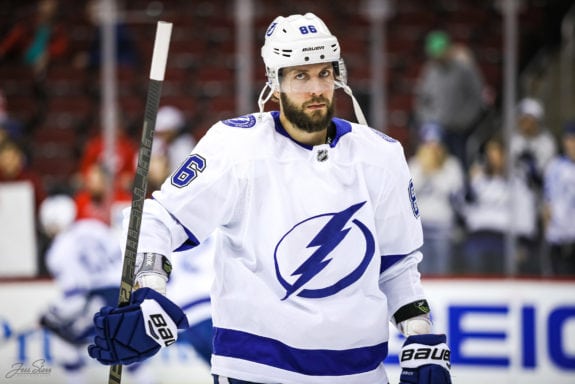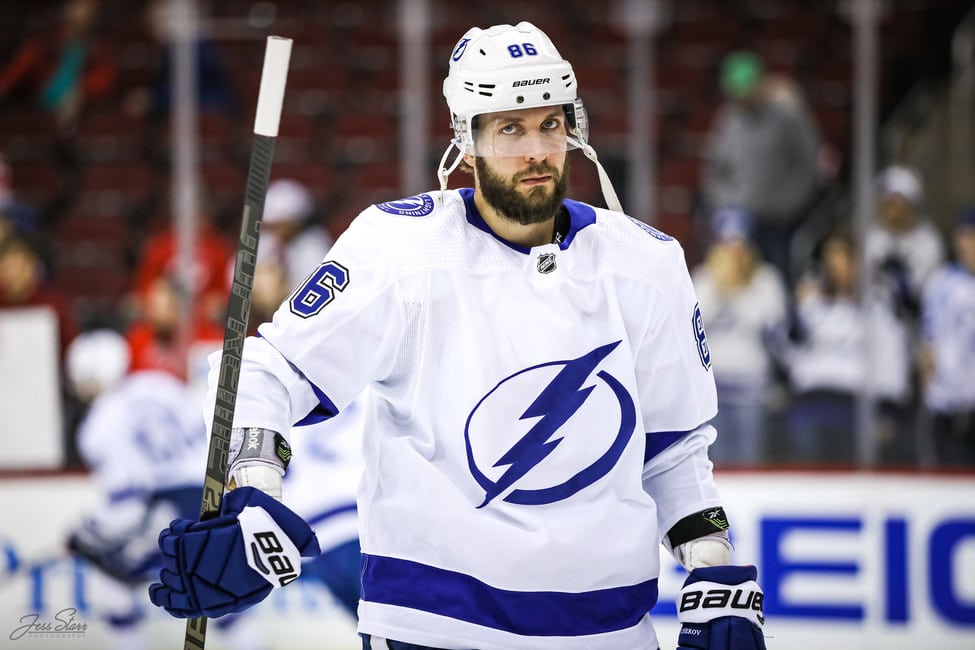 Friedman says that details are sketchy and LeBrun notes:
Told that Kucherov got a hip shot last week. Now apparently it's about seeing how he reacts to it and feels. If he's fine, then it's all good. But if he feels discomfort? Could be LTIR. We shall see.
Some are crying foul as this magically makes it unnecessary for the Lightning to make any deals or dump salary to get under the cap. If Kucherov were unable to return until the playoffs, he could return when there is no cap and help the team. The only problem with that is that it stakes the team's best player off the roster for the season.
There seem to be better ways to get rid of $9.5 million than by taking away your most productive player.
Related: Dear Santa: Stars 2020-21 Wish List
Stars Will Have Fans In Arena
According to Saad Yousuf of The Athletic, "Per Stars president and CEO Brad Alberts, Stars will have fans to start the season, approximately 5,000. Says it'll be similar to watch parties in September for Stanley Cup Finals."
Which fans open the season in the arena is unclear. Is this exclusively season ticket holders? Which season ticket holders get priority? Is this a percentage of season ticket holders to public seats? Not only that, but are other cities going to follow suit?
Blues Interested in Mike Hoffman?
TSN's Pierre LeBrun also notes that the St. Louis Blues could be interested in unrestricted free agent forward Mike Hoffman. With Alex Steen now retired and with cap room with which to add another forward, LeBrun said:
"Yeah. So I think the Blues, there's a potential fit there with Mike Hoffman and the Blues. Not to the point where I'm ready to call them a frontrunner. I think there are half a dozen teams that have stayed in touch with the Mike Hoffman camp.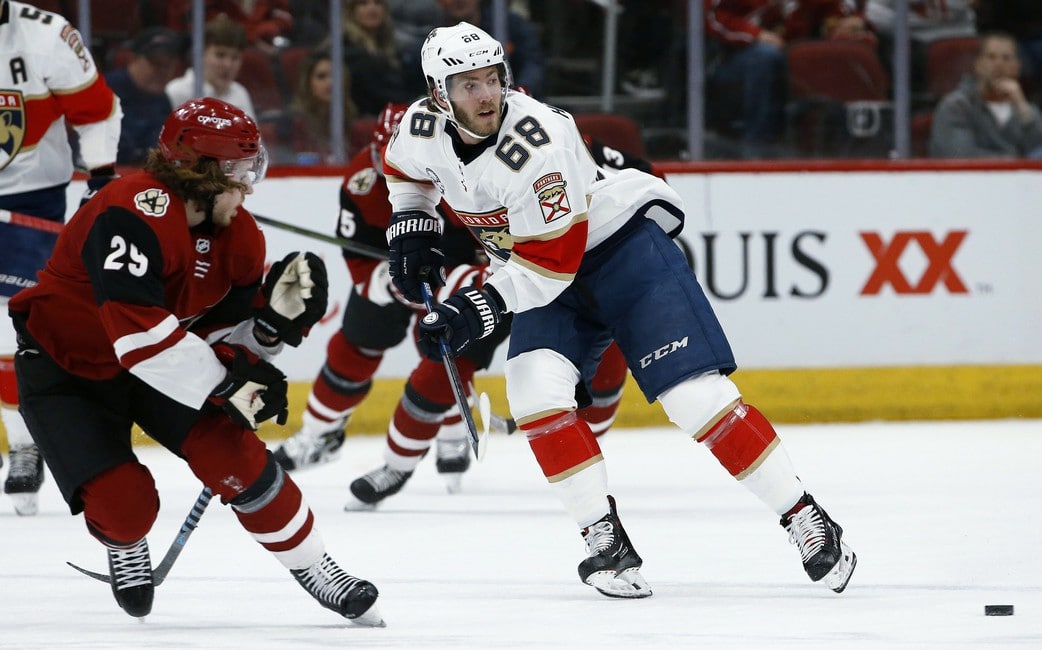 LeBrun talked about Hoffman missing the first wave of free agency but when he and his agent realized it, they sat back and said they would wait out everyone else and see what teams had openings just before the season, thanks to both injuries and a need to improve quickly. Hoffman knew teams would circle back and the Blues are in that group.
LeBrun also believes that Boston could be in the conversation depending on the situations with David Pastrnak and Brad Marchand. He said the Bruins had looked at Taylor Hall but didn't pull the trigger. They clearly want to add a productive winger.
Related: Oilers 12 Days of Hockeymas: Revisiting 4 First-Overall Draft Picks
Oilers to Add Veteran Left-Shot Defenseman?
Oilers Now host Bob Stauffer wrote over the weekend, "Now that we are closing in on a RTP… Wouldn't be a surprise if the Oilers sign a veteran (75+ NHL GP) left shot Defenceman that could act as a #6/#7 D."
What he seems to be saying is that the Oilers aren't sure their depth in the event of an injury is there so they'd like to bring in an experienced blueliner to cover and potentially be part of the team's taxi squad.
The alternative would be to go with a player like Philip Broberg, but the downside of that is his entry-level contract would not slide if he plays more than six NHL games this season.
---
---
Catch up on all the latest NHL Rumors