In today's rumor rundown, there is news out of Ottawa where a couple different NHL writers feel the Senators might not be far from unloading some of their top talents. Meanwhile, the St. Louis Blues might yet shake things up, the Blackhawks move out some pieces from their blue line, the Flyers may or may not stay patient and Mats Zuccarello may have a fit with a former teammate?
Senators Dumping Everyone? Or Everyone Dumping Them?
All eyes are on Matt Duchene, Mark Stone and Ryan Dzingel in Ottawa writes Ken Warren of the Ottawa Sun.  The expectation is that Duchene will ask for an eight-year deal in the ballpark of $60-70 million to remain while Stone will be in the same neighborhood. Dzingel will be significantly lower albeit not cheap by any means.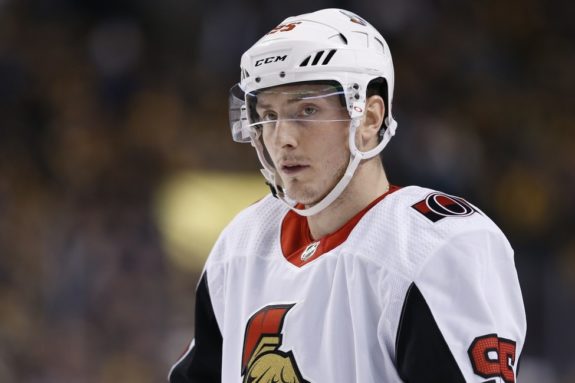 Warren points out that Ottawa could finish with one of the worst records in the NHL and doesn't have their first-round pick – given to the Colorado Avalanche in the deal that landed Duchene. GM Pierre Dorion will strongly consider recouping as much trade capital as possible if extensions are not in place by the trade deadline. Worse yet, Warren believes that Duchene, Stone, and Dzingel, as well as any other free agent in the coming off-season, will think twice about a future in Ottawa and that the trio stands a better chance to all be traded away.
Meanwhile, the Athletic's Graeme Nichols wonders if Craig Anderson is a prime trade bait candidate as well. He's playing his best hockey of the season so far, which lends weight to the idea that Ottawa is best-served to try moving their starter while his value is at its highest.
That said, Nicols does concede that the Senators don't have a lot in the pipeline to take Anderson's place should they choose to move him. Nicols writes:
Perhaps the best-case scenario is for the Senators to make another Anderson-type trade in which they acquire a goaltender closer to the deadline to help bridge the gap.

With this season possibly representing the last opportunity for the Senators to move Anderson and recoup some future assets in the name of their rebuild, it would be prudent for the Senators to start looking for alternatives who should be able to outperform Anderson at a lesser cost.

source – 'Why now is the time for the Senators to trade Craig Anderson' – Graeme Nichols – The Athletic – 12/06/18
Related: NHL Rumors: Kessel, Gagner, Expansion News, More
Blues Looking to Make a Move
Bob McKenzie was on NBCSN and was asked about the St. Louis Blues and if they'll look to make a trade to help turn their season around. Noting the Blues are dealing with injuries to Jaden Schwarz, Robby Fabbri, Alex Steen, Alex Pietrangelo, and Carl Gunnarsson, McKenzie said the team would like to do something.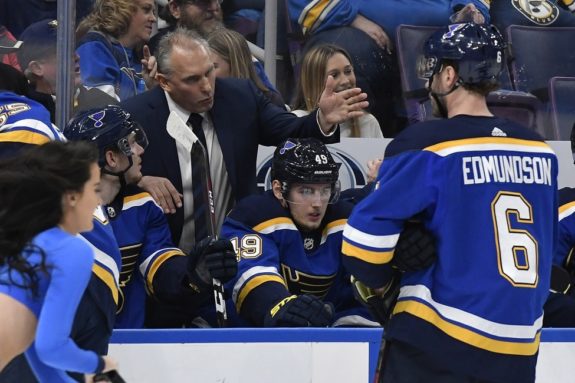 "So yeah, I think Doug Armstrong would like to make a move, but I also think that he wants to give Craig Berube an opportunity," McKenzie said. He knows the Blues won't likely ever have a full lineup, but it would be nice to have enough people back so the team knows what they have.
With Jake Allen's improved play, Armstrong may want to let things settle for a bit. Otherwise, the team needs to get straight to the core of the team. "So if you're going to attack this problem via trade, now you're starting to get into the core players. Do you want to start to blow things up, or do you want to back off a little bit, and let's see if the injuries even things out and where they're at," McKenzie commented.
Related: NHL Rumors: Flyers, Marner and Matthews, Quick, More
Blackhawks to Move Out Defensive Depth
The Chicago Blackhawks made it known yesterday that they are looking to move out some of their defensive depth, including potentially shopping Brandon Manning and Jan Rutta. Mark Lazerus notes that Chicago sent out a league-wide email trying to "undo a couple mistakes."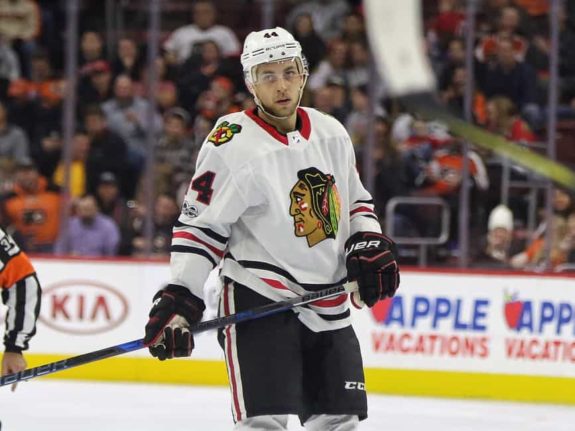 NBC Sports' James O'Brien asks if they should instead be trying to move Duncan Keith or Brent Seabrook? Both players carry no-trade clauses and Seabrook's contract would be extremely difficult to move. Keith could play in the top four for nearly every team in the NHL, although he is getting older.
If Chicago could move either, they would get a much bigger cap relief than if they moved Rutta or Manning.
Penguins and Zuccarello a Fit?
Dan Kingerski tweeted that while New York Rangers forward Mats Zuccarello may be expecting to get traded, there are questions as to where he would be traded to. Kingerski thinks he could find a fit with the Pittsburgh Penguins and believes he had chemistry with Derick Brassard when they were both in New York.
Mixed Signals Out of Philadelphia
Elliotte Friedman said during his 31 Thoughts podcast that new GM Chuck Fletcher is sending mixed signals about how patient he's going to be in Philadelphia, specifically when it comes to a player like Wayne Simmonds.
"He was saying, 'No, I'm going to take my time with Dave Hakstol. I'm going to take my time with the players and see what I've got here.'," Friedman said. "Meanwhile, all of the other teams are telling me at the Board of Governors that the Flyers want to make big trades right away. So I don't know. I don't know what's going to happen there."