In today's NHL rumor rundown, there is injury news on a few teams including the Toronto Maple Leafs and Edmonton Oilers. Meanwhile, speculation is that the Pittsburgh Penguins are actively looking to add a defenseman. The Columbus Blue Jackets are going to have to make a decision regarding the issues between Pierre-Luc Dubois and John Tortorella, and how many games will the Washington Capitals players who were caught not wearing masks miss?
Maple Leafs Missing Matthews?
Auston Matthews will miss the game on Friday as the Maple Leafs meet up with the Oilers in their second contest of the season. He was forced to leave practice early on Thursday with reports that he wasn't feeling well and head coach Sheldon Keefe announced on Friday morning he was dealing with upper body soreness and is day-to-day.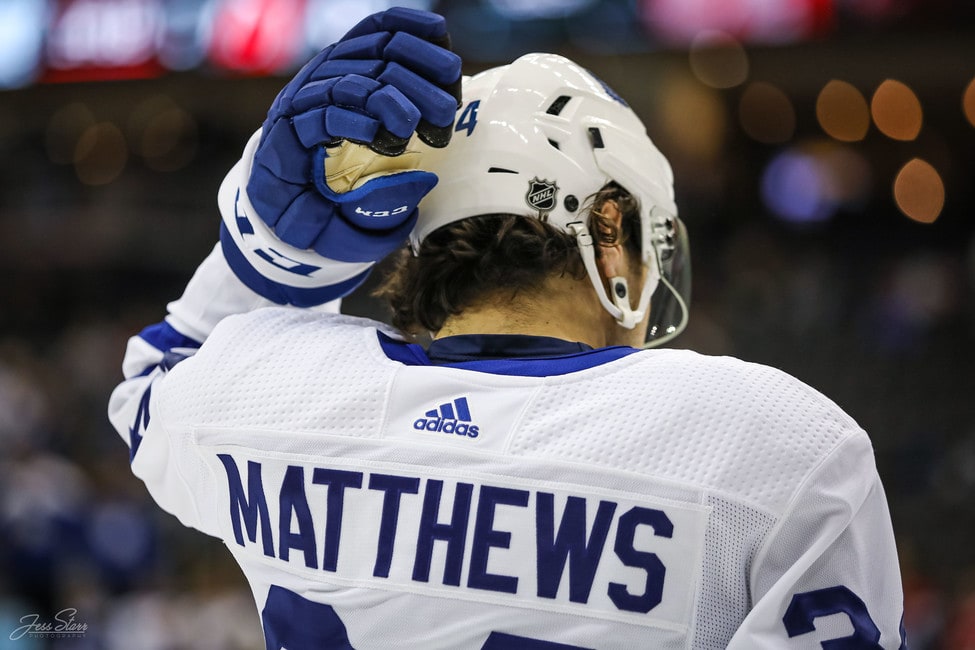 With Matthews gone, that's two-thirds of the Maple Leafs top line out of action and it could mean a complete reshuffling of the lines and a promotion of the John Tavares line from the second line to the top forward trio.
With that, it appears Zach Hyman is going to get a look with Tavares and William Nylander while Wayne Simmonds could get bumped up to the line with Ilya Mikheyev and Alex Kerfoot.
Related: Oilers News & Rumors: Neal, Yamamoto, Tippett, More
Oilers Might Get James Neal Back
Oilers forward James Neal was given a long look on the first unit power play at Thursday's team practice and there's speculation he could slot into the lineup on Friday. If that's the case, Bob Stauffer of Oilers Now says Neal would need to be activated and one of Joakim Nygard or Devin Shore would need to be put on the Taxi Squad.
The good news here is that neither Nygard nor Shore would need to clear waivers as both have already done so and getting Neal back into the lineup could be a huge boost for the Oilers struggling power play. It is not believed Tippett would switch up the top two lines if Neal slots in, but the veteran winger could take a third or fourth line slot while also getting spot duty on the man advantage.
Penguins Looking to Trade for a Defenseman
During Thursday's Insider Trading segment, Darren Dreger of TSN noted that Penguins GM Jim Rutherford is looking to find a solution to the potential issues he sees coming as his blueliners keep falling to injury. Mike Matheson is out with an undisclosed issue, Zach Trotman is dealing with a right knee injury and Marcus Pettersson and Juuso Riikola left Tuesday's game against the Capitals early.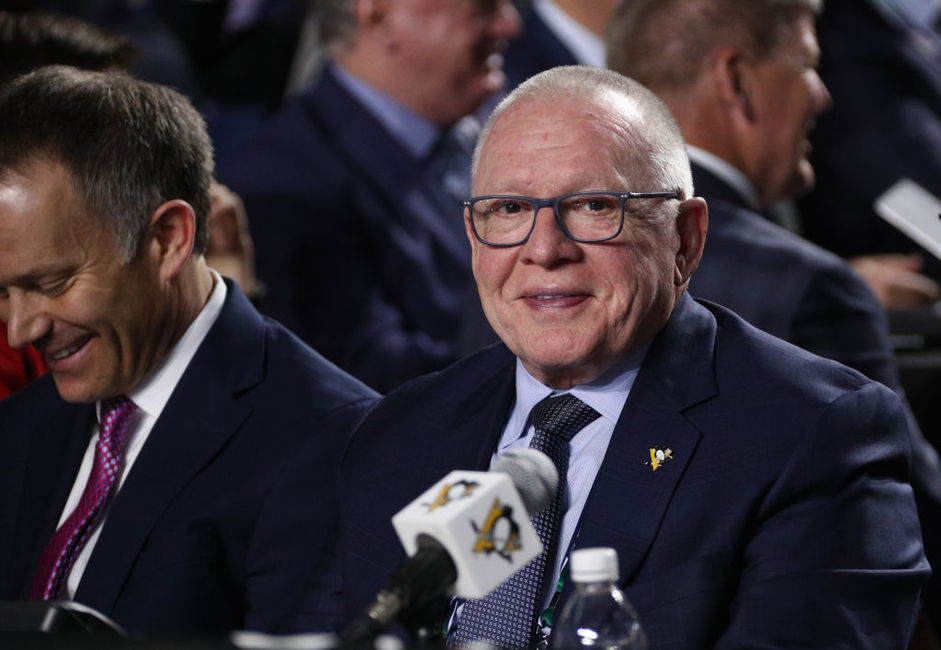 Josh Yohe of The Athletic quotes Rurtherford who noted that it's still too early to judge the fate of the team on so few games but he might not be able to wait the standard amount of time he likes to before pulling the trigger on a trade. Rutherford said:
"Yes, I usually like to give a team 20 games before I draw any conclusions.

…Usually, you have almost a month to get ready for a season. These guys had a week, plus all of the uncertainty going on in the world right now. That's tough. We aren't alone. Everyone is in this boat. But it's tough and 20 games might not really be long enough to gauge what you've got in a team."

source – 'Penguins trades: Jim Rutherford wants to wait but says he might not be able to' – Josh Yohe – The Athletic – 01/21/2021
Dreger added that Rutherford is historically always trying to get his shopping out of the way early and that if a trade can be done sooner than later, the trade-happy GM will try. "He's in the market for the best available defenseman, but in reality, he knows that he is going to have to settle for a third-pairing defenseman."
Related: Senators News & Rumours: Stützle, Norris, Galchenyuk and More
Capitals Players Will Miss At Least Four Games
Capitals head coach Peter Laviolette spoke with the media about the fine levied to the team after a number of players were caught in a hotel room without proper face coverings. He said that the players made a mistake and they have to be better, but also that the players involved in the incident will miss at least four games.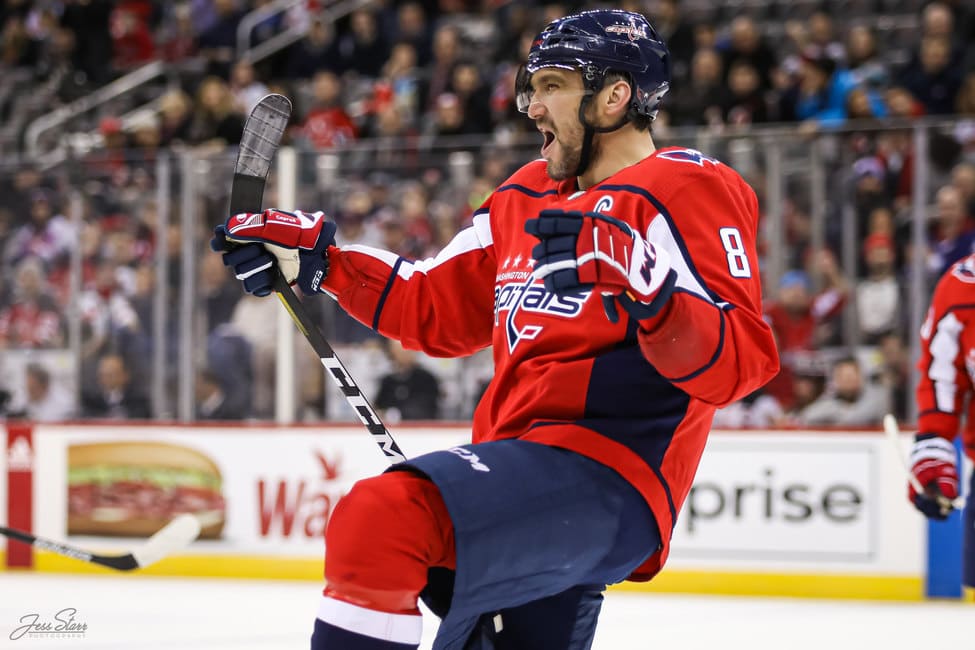 Alex Ovechkin, Ilya Samsonov, Evgeny Kuznetsov and Dmitry Orlov will be all be out of action for most the rest of January and it might be longer as there's speculation that one of the four players tested positive for the virus, as per Pierre LeBrun.
Ovechkin's wife was none too pleased with the decision to fine the players involved. She hinted that the NHL was targeting Russians and that Ovechkin and Orlov had antibodies that most people don't understand. She used her social media account to suggest the NHL was ignoring other instances where players were getting together in other ways or that it's a stupid rule because any player can just as easily catch something sitting in the locker room or hugging each other after a goal.
Tortorella Benches Dubois, What's Next?
Blue Jackets coach John Tortorella played first-line center Pierre-Luc Dubois all of 3:55 in the game on Thursday versus the Tampa Bay Lightning. The coach sat him all of the second and third period and all eyes are on that situation now, many wondering if this was the straw that broke the camel's back and if a trade is now inevitable.
Clearly the Dubois situation has become a major distraction for the team and while the player declined to comment after the game, the coach said, "It's up to the player to show me. If you play the proper way, you're going to get out there," he said. He added, "I've coached Luc like this for a couple of years, as far as trying to get him to get some growth in his game and growth as a pro."
---
---
Catch up on all the latest NHL Rumors