In today's rumor rundown, there is some speculation the Montreal Canadiens might have interest in Tyler Seguin, the Vancouver Canucks are potentially making room for their new drafted youngster, the Red Wings are ironing out a deal for Dylan Larking and the Sharks are looking to make a deal with the cap room they have left.
Tyler Seguin and the Montreal Canadiens?
Tyler Seguin has been in the rumor mill of late as he's arguably the highest-valued player potentially available in next summer's NHL free agent class. There have been debates over what he'd earn in free agency, what the Dallas Stars should offer and questions about whether or not he might be traded. Stu Cowan of the Montreal Gazette speculates if Seguin doesn't sign an extension with the Stars this season, would he consider the Montreal Canadiens?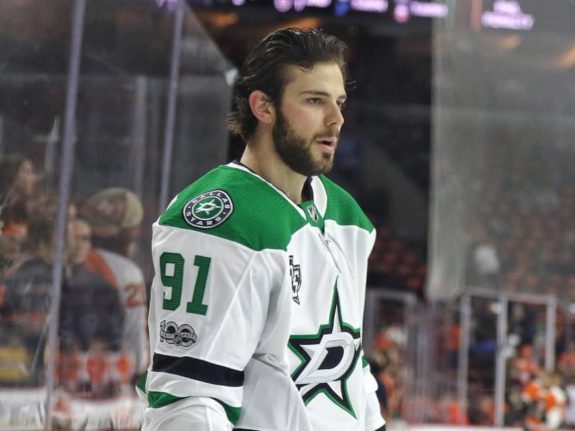 The Canadiens have long been rumored to be in the market for a No. 1 center and speculation was they badly wanted in on the John Tavares sweepstakes but didn't make the shortlist. The franchise has been rumored to be shopping Max Pacioretty and other pieces for a top-line center and there wouldn't be a much bigger fish than Seguin if he somehow became available.
Seguin is likely going to seek upwards of $11 million per season on the free agent market and while that number might scare the Stars, it wouldn't slow up the Canadiens in the least.
Related: NHL Rumors: Panarin, Montour, Nelson, More
Vancouver Making Room for Hughes?
While it would be a mistake to rush the newest draft pick of the Vancouver Canucks, Quinn Hughes, the Canucks may be looking to make room on their roster for him should he be ready to play this season.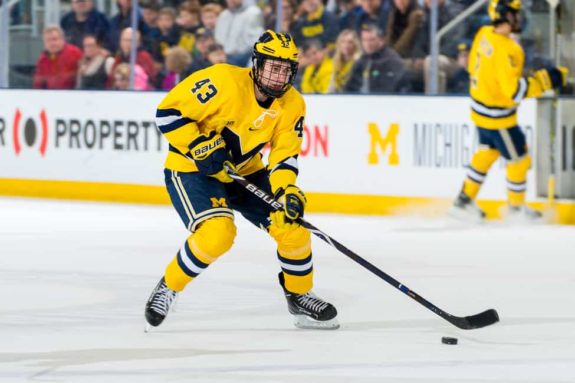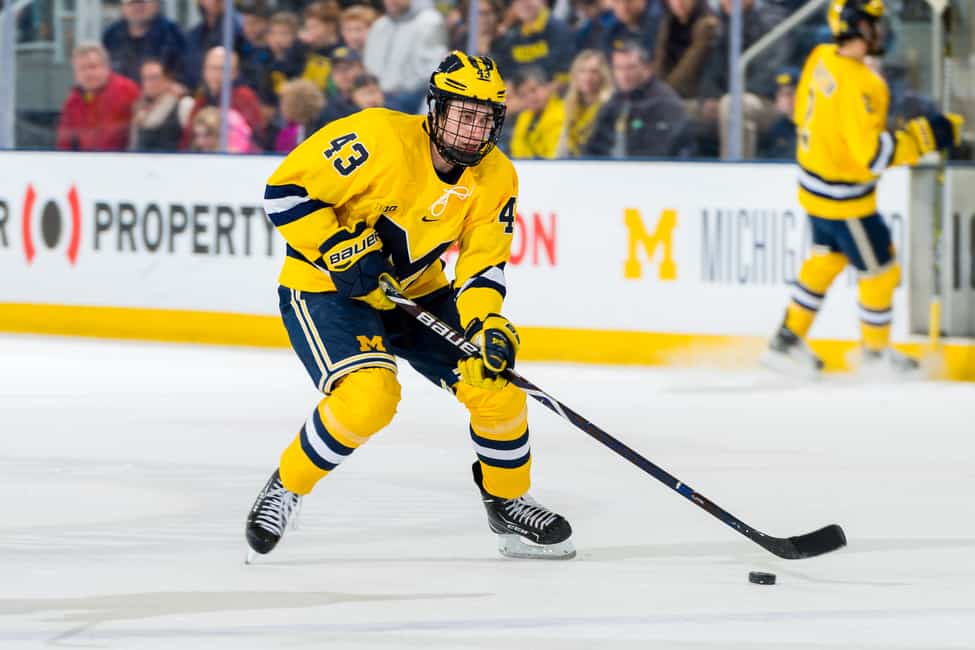 Jason Botchford of the Vancouver Province is suggesting the Canucks could be active in the trade market, if they can stir up any interest in their veterans. With seven blueliners under contract, Vancouver could look at moving one of Chris Tanev, Erik Gudbranson, Ben Hutton, Michael Del Zotto, Derrick Pouliot, or Troy Stecher. As Botchford reports, the market for these players is not strong.
Related: NHL Rumors: Trouba, Offer Sheets, and the Blackhawks
Sharks are Circling
James O'Brien of NBC Sports reports the San Jose Sharks are looking to make a trade and use the $4.4 million or so they have in salary cap space. There are some trade options that could be available to them but what they are looking to avoid is adding another player who is on the second half of his NHL career.
The Sharks employ an aging roster and have a need to get younger. Two rumored targets are Max Pacioretty (29-years old) and Jeff Skinner (26-years old). O'Brien notes the Sharks believe their window to win could close soon, so they should consider taking a big swing for it. There isn't much left on the free agent market.
The Penguins Have Too Many Centers
Jonathan Bombulie of the Pittsburgh Tribune-Review noted with the Penguins adding more depth down the middle after signing center Derek Grant to a one-year deal, they may have too many centers for their bottom six. They've got Grant, Riley Sheahan, Derick Brassard and Matt Cullen. GM Jim Rutherford said all but Brassard can play the wing but the club may look at trade options with some flexibility.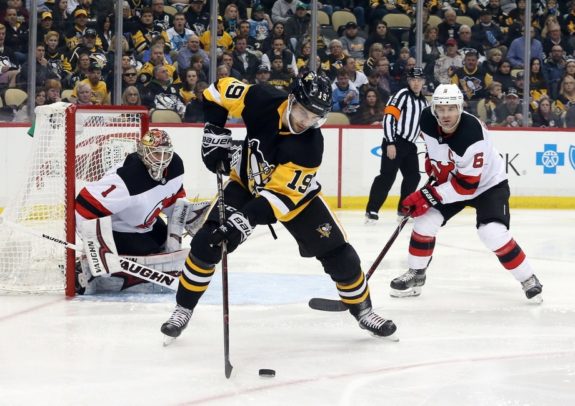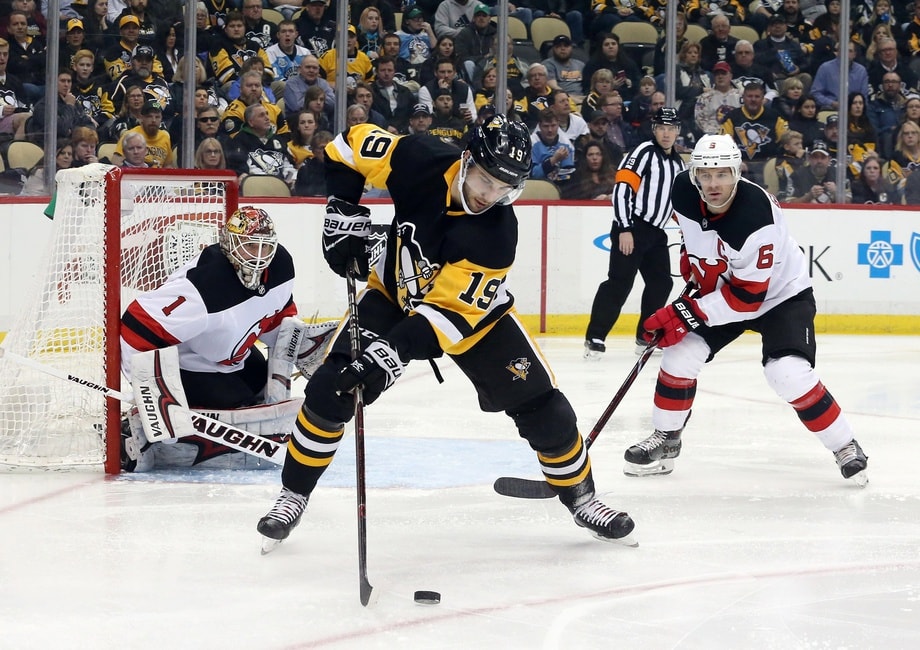 While he says it's not why he signed Grant, the Pens GM did admit, "I think that's a fair assumption… I don't presently have something in the works. Certainly, as we get into camp and into the season, it does give us more options."
If the Penguins trade Brassard, it assumed they would look for help on the left side. It is possible the club moves Brassard to the wing but it's a position he's not played before in the NHL.
The Penguins don't have much cap space so any trade now would need to include salary going out. Brassard has a cap hit of $3 million for one more season.
Related: NHL Rumors: Trouba, Rask, Seguin, More
Larkin's Long-Term Deal Looming?
Helene St. James of the Detroit Free Press is reporting the Red Wings are focusing on a long-term contract for restricted free agent forward Dylan Larkin. That contract may be a five-year deal, possibly six-year deal if the term is a sticking point for the player.
A five-year term would buy out the remainder of Larkin's RFA-eligible years but only get rid of one UFA-eligible season. While teams typically try to remove as many UFA years as possible on a long-term contract, the Red Wings may have little choice considering how tight against the salary cap they are.