In today's NHL rumors rundown, the Philadelphia Flyers have announced new hires in major executive positions. Meanwhile, the Calgary Flames won't let Brad Treliving talk to other clubs, there is an update on the health status of Matthew Knies in Toronto and Evgeny Kuznetsov's agent sends a message to the Washington Capitals.
---
---
Finally, what is going to happen between the NHL, Darnell Nurse, and Alex Pietrangelo?
Flyers Hire Keith Jones and Daniel Briere
The Philadelphia Flyers have officially hired Keith Jones as their new President of Hockey Operations and removed the interim tag from Daniel Briere's name as GM. It was speculated the new hire would have a past tie to the Flyers and that proved true here.
Before it was announced on Thursday, Elliotte Friedman noted in his 32 Thoughts podcast that some of the candidates for the President position didn't love that Briere was going to have huge power when it came to hockey decisions. At least one candidate wasn't a fan of how much power Briere was going to have. Friedman noted, "If you need somebody who's a public face, I mean who doesn't like Keith Jones?"
Flames Don't Want Treliving Talking to Teams
As per Daily Faceoff's Frank Seravalli, the Calgary Flames are standing in the way of former general manager Brad Treliving landing a new job with another organization. Seravalli writes, "Why hasn't Brad Treliving's name popped up for front office job openings?" He answered in the same tweet: "Teams are interested. Sources say early indication is #Flames  do not plan to permit Treliving to interview for vacancies until after his contract expires on June."
---
Latest News & Highlights
---
It's not clear if this is being viewed as bitterness from the organization for walking away from the team or if this is standard procedure for the Flames who would like to get through the NHL Entry Draft first. The draft takes place on June 28, 2023.
Matthew Knies Feeling Better
As per TSN's Darren Dreger: "Sounds like Matthew Knies is feeling better day by day. He will have to be cleared and not sure that happens before game 5. Plus, the Leafs played a strong game last night, so Keefe may opt for the same lineup on home ice." Knies was diagnosed with a concussion and missed games three and four. Sheldon Keefe did state earlier that it was "unlikely" the forward would return to the series, but if ready, one has to wonder if the Maple Leafs would consider putting him in.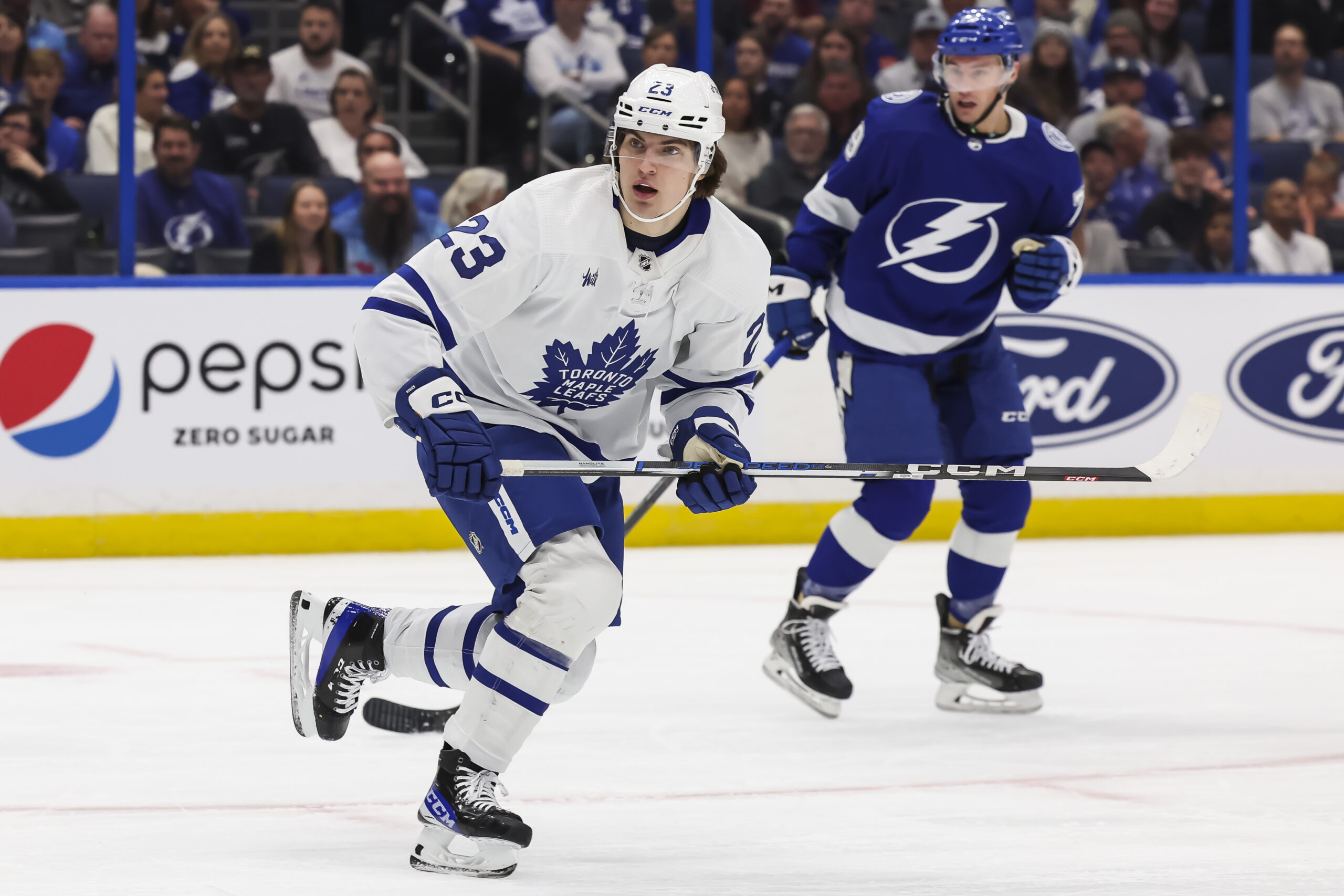 The way Knies has played in the postseason, it seems strange to imagine he would sit if healthy enough to play, but concern over changing a winning lineup when you're facing elimination is a real thing.
Kuznetsov Has No Motivation To Play for Capitals
While it's not clear if he's officially asked for a trade out of Washington, Evgeny Kuznetsov's agent, Sergei Fedotov sure made it sound that way when he told sports.ru "Right now, he doesn't have this joy from hockey. And Kuznetsov, without a spark, he's not interested in anything." Fedetov added, "He just needs a change of scenery" and when asked if it was time for Kuznetsov to move on from the Capitals, he responded, "100 percent."
Related: Maple Leafs Game 4 Recap: Stars Show Up, Woll Is a Wall & More
It's hard to imagine the Capitals will want to proceed with Kuznetsov on the roster if he's planning to show up next season and barely put in any effort because he doesn't have the spark or the energy to try. At the same time, trading his contract might not be the easiest thing in the world to do. He's got two more seasons at a cap hit of $7.8 million per season remaining on his current contract.

NHL Might Even Up Nurse and Pietrangelo Suspensions
The NHL DoPS (Department of Player Safety) announced that Alex Pietrangelo will have a hearing regarding his slash on Leon Draisaitl in Game 4 on Wednesday night. Many are wondering if he'll get a suspension, and if so, how long? The consensus seems to be a game, but there are many in Edmonton calling for more than that, especially if Darnell Nurse is getting one game for his fight with Nic Hague to end the third period.
TSN's Darren Dreger tweets that the NHL will review Darnell Nurse's instigator penalty at the end of the game and decide if an auto one-game suspension will stand. He notes, "To clarify, @NHLPlayerSafety will determine whether or not to remove the automatic 1 game suspension to Nurse. NHL Director of Officiating, Stephen Walkom decides on rescinding of the instigator. Rarely is the Instigator penalty rescinded, but auto suspension can be."