In today's NHL rumors rundown, is there a team besides the Montreal Canadiens that might show interest in Pierre-Luc Dubois? If so, might the Canadiens get aggressive in their pursuit of the forward? Meanwhile, could there be a major coaching shift between the Toronto Maple Leafs, Pittsburgh Penguins, and New York Rangers? Finally, are the New Jersey Devils going after a franchise goaltender?
A Few Teams Interested in Dubois
Most know now that the Montreal Canadiens are the favorite to eventually land Pierre-Luc Dubois as either a free agent in a year's time or in a trade this summer. That said, Murat Ates of The Athletic writes that there are more teams than just the Canadiens who will show interest in the forward.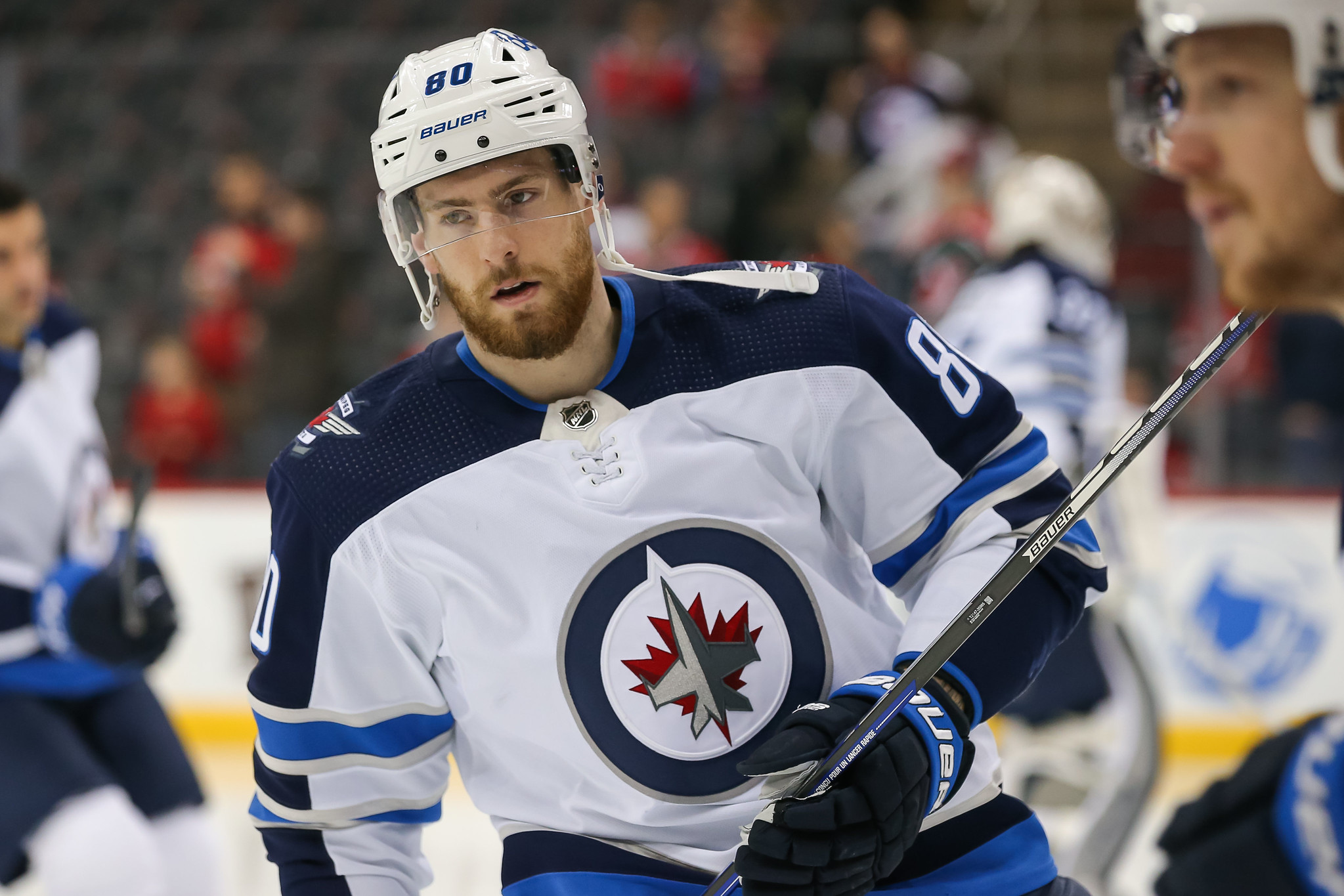 Ates writes that the Canadiens will want to pursue Dubois the most but that a team in the East (one that is in New York) and the Los Angeles Kings are also rumored to be interested. Ates notes that Dubois will weigh a number of factors into this ultimate decision. He writes:
I can't say this with certainty but I don't think cash is going to be the main sticking point for Pierre-Luc Dubois. I think the decision he makes this summer (and next) will be about his lifestyle on and off the ice. He strikes me as a thoughtful, intelligent person who values the life he gets to live away from the rink, too. This includes family time, offseason adventures, restaurants, fashion and more.

source – 'Winnipeg Jets mailbag: Pierre-Luc Dubois urgency? Rick Bowness' hidden message?' – Murat Ates – The Athletic – 05/10/2023
Related: Pietrangelo Plays Victim: Calls Out Oilers and the NHL DoPS
He also notes if the Canadiens want to be aggressive here and potentially take out any of their competition, they could theoretically sign Dubois for a one-year offer sheet at $6.3 million. Expecting the Winnipeg Jets would match, and not lose the player for a first-round pick and a third-round pick, the Jets would be unable to trade him for essentially the duration of his one-year contract and then he could walk into unrestricted free agency and leave for free to the Canadiens next summer.
Could Dubas and Keefe Go to Pittsburgh and Sullivan to the Rangers?
Larry Brooks called it a far-fetch theory, but he wrote in a column on Sunday that there could be a scenario where coaches and GMs hop on somewhat of a carousel and move teams in the offseason. He suggested:
It does seem somewhat far-fetched, does it not, this scenario we tweeted midweek under which, A) Toronto general manager Kyle Dubas would leave the Maple Leafs on an expiring contract to take over the Penguins; B) He would bring coach Sheldon Keefe with him; C) That, in turn, would leave Mike Sullivan without a job; D) Which would allow the two-time Stanley Cup winner with ties to Chris Drury to take over behind the bench for the Rangers?
---
Latest News & Highlights
---
The theory comes from the fact that the Maple Leafs need to make a decision on Dubas and if they choose to move on or he chooses to find a fresh start, the Penguins would be interested. And, if it took bringing in Sheldon Keefe as coach to get Dubas to sign on, that the Penguins would fire Sullivan if needed. Meanwhile, the Rangers need a coach after Gerard Gallant and the club parted ways.
---
---
Brooks mentioned that he received an unsolicited text from a player late Thursday who said the rumor "was getting pretty loud." One of the big roadblocks in this theory is that Sullivan has four years remaining on his contract. Typically, that's enough to ensure their job is secure regardless of what other plans might be in place.
Devils Going After Hellebuyck?
Brooks also writes that he's under the impression Devils' GM Tom Fitzgerald's offseason mandate is to acquire a franchise goaltender. That could mean rumors of Connor Hellebuyck being a target for New Jersey pop up in the next few weeks. Hellebuyck is one year away from free agency and there is talk he's not interested in sticking around, especially if the Jets are pondering a rebuild.