In today's NHL rumor rundown, there is news surrounding Joe Thornton and his eventual return to the NHL. He's making a stop in Switzerland but the Toronto Maple Leafs are rumored to be very interested in his services. Who are the favorites to land Mike Hoffman? If the Bruins, what does that mean for their cap? The Florida Panthers and Carolina Hurricanes might be looking to trade a defenseman and is there a confirmation of a Canadian Division in the NHL next season?
Thornton Talking to Maple Leafs, Signs With HC Davos
James Mirtle of The Athletic and other hockey insiders close to the Toronto Maple Leafs organization are reporting that veteran center Joe Thornton may be tied to the Toronto Maple Leafs.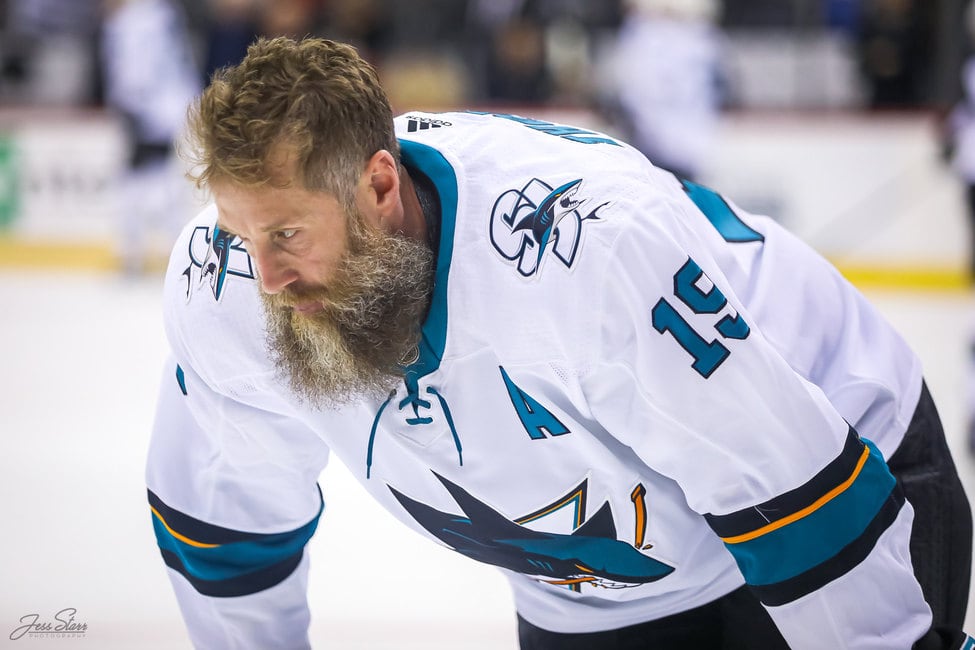 He writes:
These talks are in the beginning stages. It sounds like there's some mutual interest. The Leafs, as they did during free agency in 2017, have let Thornton know he's wanted. And Thornton is listening, from his offseason home in Switzerland, where he's been training with a top-league club.

source – 'Mirtle: What I'm hearing about the Maple Leafs pursuit of Joe Thornton' – James Mirtle – The Athletic – 10/13/2020
Meanwhile, Thornton has signed in Switzerland with HC Davos in the Swiss NLA. This shouldn't be seen as surprising news considering he's practiced with the team before and this is where Thornton spends his offseasons. In fact, because of his wife, Thornton holds a Swiss passport and is considered a Swiss National. His signing will not count toward the foreign player limit.
Related: What if the Bruins Are Done Signing Free Agents?
Maple Leafs and Pietrangelo Never Close
The Maple Leafs were tied to Alex Pietrangelo in free agency but the defenseman spoke about the process of winding up with the Golden Knights and leaving St. Louis. He was asked directly by the hosts of First Up with Michael Landsberg and Carlo Colaiacovo about how close the Leafs were during this whole process. He hinted they weren't.
Outside of saying his parents would have loved it and there's always that part of him that will remember growing up as a kid from Toronto and wanting to play for the Maple Leafs, he insinuated he never spoke with the team. His agent Don Meehan handled all the calls and he instructed Mehhan only to call him if there was something worth talking about. That must not have happened because it doesn't sound like there was ever a conversation about Toronto.
Hoffman Connected to Bruins in Free Agency
NBC Sports Boston's Nick Goss believes that still unsigned free agent Mike Hoffman would make sense for the Boston Bruins on a one-year, $6 million contract. They've been connected to Hoffman, as have the Columbus Blue Jackets and Carolina Hurricanes.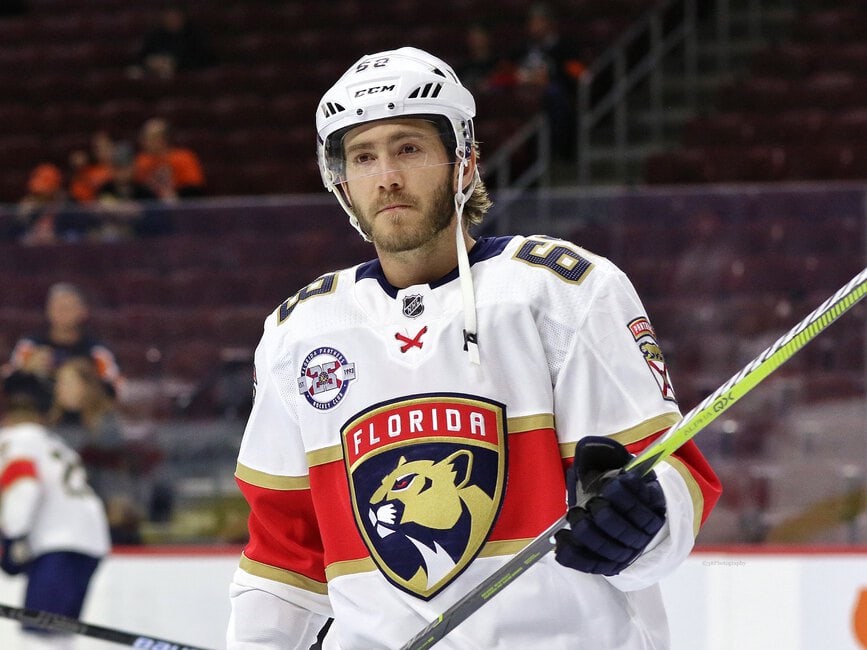 If Boston signed Hoffman, it would be interesting to see how they handle their cap space moving forward. His $6 million would dig into their $11 million in available space and it could mean trading someone like Jake DeBrusk.
Related: Prospects News & Rumors: Foerster, Zboril, Marchenko & Miftakhov
Is MacKenzie Weegar Going to Moved?
The Anaheim Ducks, Boston Bruins, Colorado Avalanche, Toronto Maple Leafs and Winnipeg Jets are among the clubs rumored to have checked into the availability of Florida Panthers defenseman MacKenzie Weegar.
It's believed the Leafs might have had an offer on the table rejected a trade request for Travis Dermott/Andreas Johnsson. There could be a deal brewing between the Jets and the Panthers that could include Jack Roslovic.
Hurricanes Looking to Trade Jake Gardiner
As per NHL insider Elliotte Friedman, the Carolina Hurricanes are testing the trade market for defenseman Jake Gardiner. In his latest 31 Thoughts column, Friedman writes one sentence on the matter saying, "Carolina continues to examine its trade options with Jake Gardiner."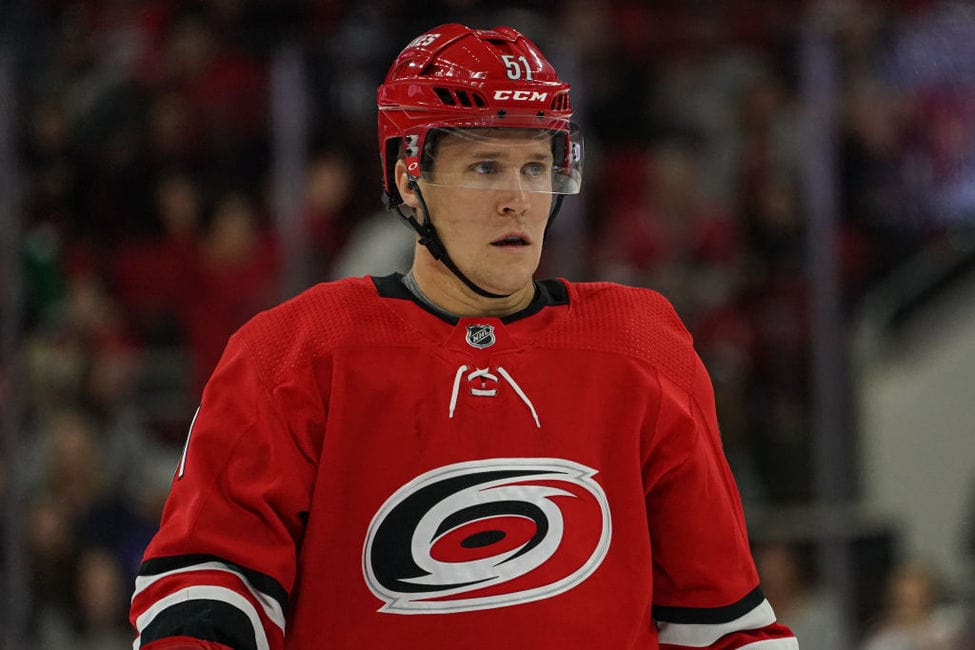 The word "continue" is interesting because it suggests the team has been trying to move him for some time. Gardiner, 30, has three years left on a contract that pays him just over $4 million annually. 
Canadian Division in the NHL?
Vegas Golden Knights owner Bill Foley to said during an interview with Brian Blessing on Vegas Hockey Hotline that the team was willing to trade Nate Schmidt to the Canucks (a division rival) because they didn't think they'd had to face him much next season. "Yeah, but they're going to be in the Canadian Division," he said.
This has led to all sorts of speculation that the owners have been told something the public has not about how the divisions will be aligned.
---
---
Catch up on all the latest NHL Rumors