In today's NHL rumors rundown, the St. Louis Blues discovered that Kasperi Kapanen is facing potential charges for drunk driving. The player and the organization have both made statements and it's not entirely clear what his future holds. Meanwhile, NHL insider Elliotte Friedman made a bold prediction regarding Leon Draisaitl of the Edmonton Oilers, noted that Tanner Pearson is back and skating for the Vancouver Canucks, and offered the latest on Connor Hellebuyck and the Winnipeg Jets.
Draisaitl Likely to Stay With Oilers, Says Friedman
Friedman recently offered his perspective on the future of Leon Draisaitl, a key player for the Edmonton Oilers, during an appearance on Oilers Now with Bob Stauffer. Friedman's assessment suggests that Draisaitl is likely to stay with the Oilers for the foreseeable future due to the stability of the current situation.
---
Latest News & Highlight
---
What's noteworthy is that Friedman implies Draisaitl's decision to re-sign won't be solely contingent on the Oilers winning the Stanley Cup. He stated, "If things stay the same, I don't think he'll go anywhere." However, while using Auston Matthews' extension in Toronto as an example of how a team can avoid a media circus, Friedman also emphasized that the longer it takes for Draisaitl and the Oilers to finalize an extension after he becomes eligible, the more it could turn into a complicated process.
Tanner Pearson Skating with the Canucks
During the most recent 32 Thoughts podcast, Friedman noted that it was good to see Tanner Pearson back up and skating for the Canucks. "Last year there was a real fear that his career was going to be over after the wrist surgeries and some of the issues that popped up there." Friedman then noted that the Canucks have some work to do with their cap situation if Pearson is healthy enough to play.
Related: Top Canucks Players to Draft in Fantasy Hockey 2023-24
"The Canucks have a lot of wingers and it's another cap thing that they have to deal with," he said. The biggest names being discussed in Vancouver are Connor Garland and Brock Boeser, but there's nothing imminent on either, and there's talk that perhaps the Canucks and Boeser want to give it one more go in the hopes he has a rebound season.
Hellebuyck Could Stay With Jets
Friedman was asked about the Connor Hellebuyck situation in Winnipeg and he responded that a source told him, as the summer rolls along, it's more likely there's a possibility he stays with the Jets. "I've just been told, that the word on Hellebuyck is, he has an open mind and he's prepared to just listen to what they're thinking."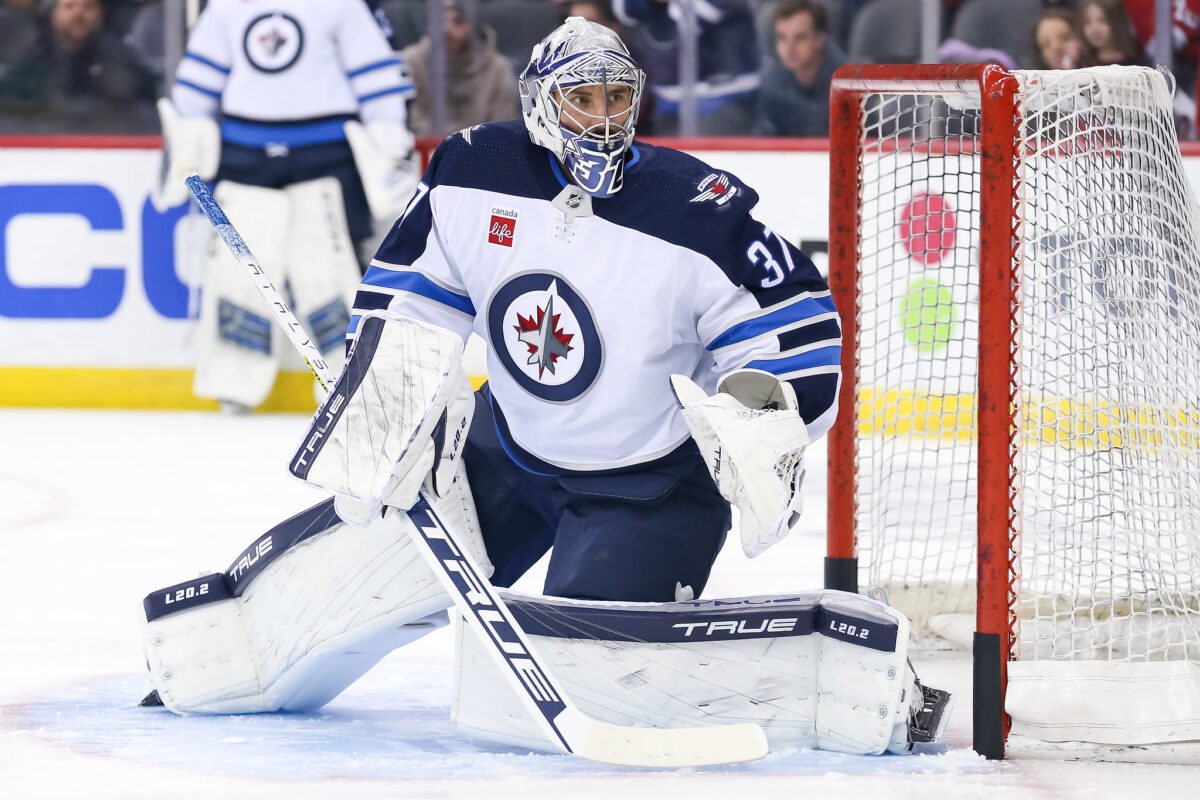 Friedman said he spoke to a former Jets player and said if there was one thing he would change about the Jets, it for the key players coming to the end of their contracts, that the organization gave players more information about what the team is thinking. The Jets are really quite about that stuff and noted that the stars like Hellebuyck are probably not sure what the plans are in Winnipeg to make the team better.
There still has to be a negotiation and there still has to be a conversation about what the plans are in Winnipeg, but the door isn't closed.
When it comes to Mark Scheifele, Friedman says there's less information there but that the organization is worried that in trading a center, they become very light down the middle.
Blues to Handle Kapanen's Drink Driving Issues Internally
St. Louis Blues forward Kasperi Kapanen faces possible legal issues as he's been linked in allegations of aggravated drunk driving, as reported by Finland's national broadcaster, Yle. These charges stem from an incident following his tenure with the Pittsburgh Penguins in the 2023 season, just before the trade deadline. Blues president and general manager Doug Armstrong, newly informed of the situation, has released a statement saying, "I have spoken with him and his agent. We are disappointed in his lapse of judgment and are entrusting him to make the necessary changes to avoid putting himself in a similar situation in the future."
Currently, there are no indications that the Blues are considering trading Kapanen, voiding his contract, or initiating a buyout. It appears that both Kapanen and the Blues organization intend to handle this matter internally, without immediate drastic actions.