Over the past few seasons, the New York Rangers' defense core has proven to be one of the team's strengths with their top four consisting of Adam Fox, Ryan Lindgren, Jacob Trouba, and K'Andre Miller all returning this season. Young blueliner Braden Schneider will be back on the team as well but newly hired head coach Peter Laviolette will have to figure out who will play alongside him. He will also have to determine if they should make any changes within their top four.
The Rangers' Situation on Defense
The Rangers have much more depth on the right side of their defense with Fox, Trouba, and Braden Schneider. On the left side, they have Lindgren, Miller, and 22-year-old Zac Jones, who has played well in the American Hockey League (AHL) but struggled in the NHL. This offseason they also signed offensive-minded defenseman Erik Gustafsson, who is 31.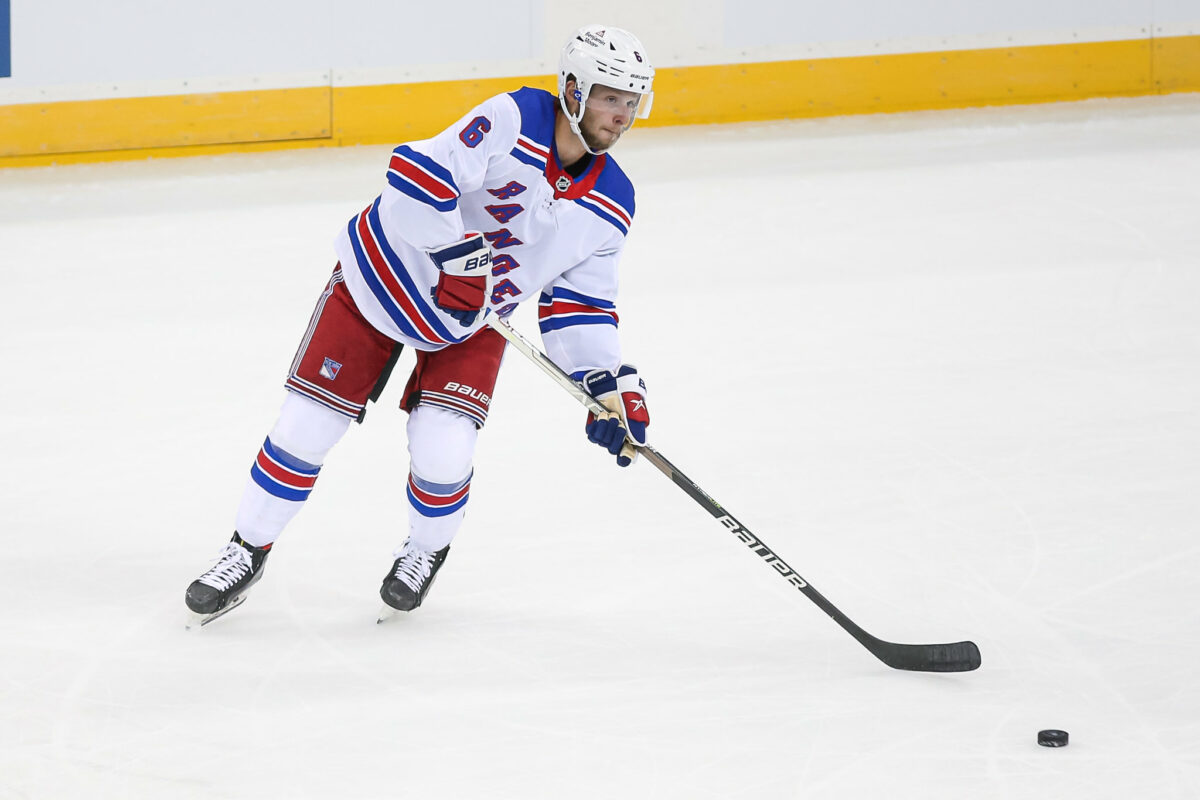 Miller and Trouba have formed a strong second defense pair, while Fox and Lindgren have become one of the best defense pairs in the NHL since they were both rookies in 2019-20. However, Lindgren has had a lot of different injuries, largely because of his physical style of play. Fortunately, he did not miss much time prior to missing 19 games due to an upper-body injury last season.
In past seasons, Fox and the Rangers struggled when Lindgren missed games but last season they did a better job of dealing with his absence as Niko Mikkola filled in admirably on the top defense pair. However, they lost the Finnish defenseman in free agency this offseason. Their lack of depth on the left side makes Lindgren and Miller even more valuable. It would be very difficult for the team to replace either of them if they sustain an injury.
Related: Rangers' Gustafsson & Jones Should Battle for 3rd D-Pairing Spot
---
Latest News & Highlights
---
It looks like Gustafsson and Jones will battle for the final spot in the lineup. Gustafsson had seven goals and 35 assists in 70 games last season with the Washington Capitals and Toronto Maple Leafs. Jones had eight goals and 23 assists in 54 games with the Hartford Wolf Pack of the AHL.
Possible Changes for the Rangers' Top-Four Defensemen
Though the Rangers' top-four defensemen have played well for the most part over the past few seasons, they could still look to make some changes. Schneider has a combination of size, speed, and toughness, and he is on track to eventually become a top-four defenseman. Trouba has played well but he is a very slow skater and if he struggles, Schneider could get a shot in the top four.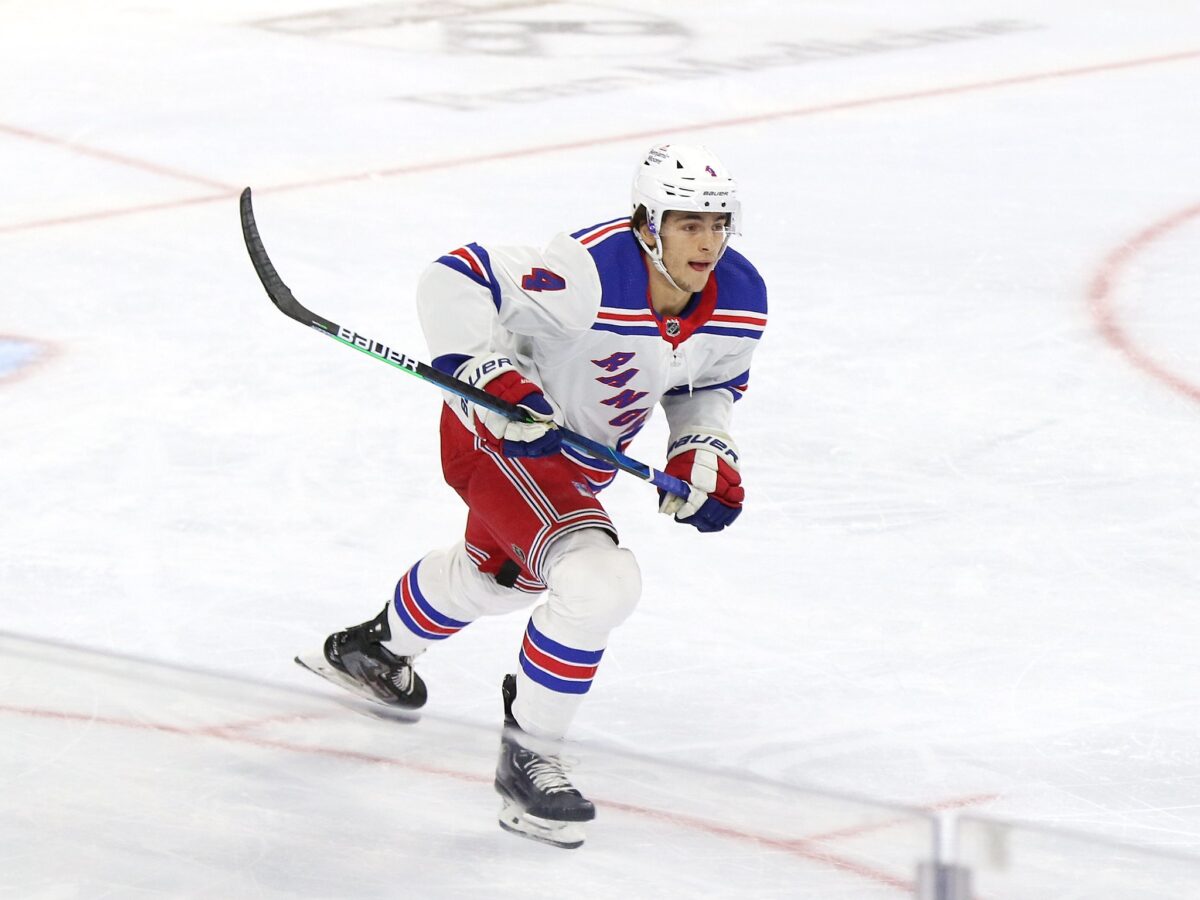 Another possibility is pairing Miller, the team's most skilled left-handed defenseman, with Fox. Miller is an excellent skater and he broke out offensively with nine goals and 34 assists in 79 games last season. At times he relied too heavily on stick-checking which hurt him defensively but he is still just 23 years old and can certainly keep improving.
One of the few weaknesses of the Rangers' top defense pair is their lack of speed as both Fox and Lindgren are average skaters. Their intelligence and patience with the puck help make up for that but both struggled against the speed of the New Jersey Devils' young forwards in their first-round postseason matchup last season.
Lindgren could continue to play in a shutdown role alongside Trouba on the team's second defense pair. If the new defense pairs struggle, they could always go back to playing Fox with Lindgren and Trouba with Miller.
For the Rangers Moving Forward
After undergoing a rebuild and failing to make the playoffs for a few seasons, the Rangers have been back in the postseason two years in a row. Their goaltending and top-four defensemen played a big role in the team's transition from rebuilding to contenders. However, Laviolette will have to make key decisions to get the most out of his defensemen and give them the best chance to make the playoffs once again in a very competitive Metropolitan Division.