Organizations and associations around the world have shifted their focus to environmentally-friendly initiatives that incorporate their values with those of green business practices.
While the majority of sports associations have been hesitant, the National Hockey League pounced on the opportunity to build relationships and partnerships with several ecological companies.
The NHL is the first professional sports league in North America to issue a sustainability report, documenting and disclosing its carbon footprint. It is also the only sports league to make the Environmental Protection Agency's Top 100 list.
In 2010, the league launched NHL Green, an initiative that targets environmental sustainability throughout the sport.
Just a year later, the NHL partnered with Green Sports Alliance, which leverages the cultural and market influence of sports to promote healthy, sustainable communities.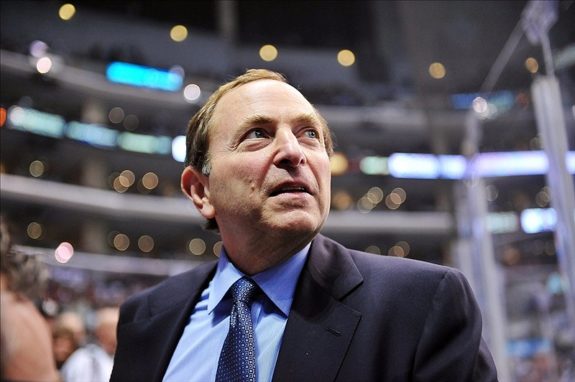 "Imagine if all sports participated in the support and the advancement of renewal power in North America? The NHL has already proven that's possible," said Green Sports Alliance Executive Director Justin J. Zeulner.
All 31 NHL clubs are members of the Green Sports Alliance. The non-profit organization is assisting teams to actively contribute to combating climate change and encourage energy efficiency. 
NHL Teams Going Green
For the first time ever, the usual week-long awareness will be expanded to a month-long campaign.  Every team league-wide will lead a variety of sustainability initiatives in their local markets, including hosting a "Green Night" home game dedicated to environmental awareness.
The conscientious, month-long effort is vitally important to the future of the game because of the importance of clean water and cold temperatures, however, teams perform environmentally friendly ambitions all throughout the season.
Many have adopted green technologies, including LED sports lights and Energy Star products, which promote energy efficiency and facilitate the purchasing of products that save money while protecting the environment, throughout their facilities.
The Los Angeles Kings have been exemplary in those endeavors. They were honoured for their commitment to a sustainable community by the Green Sports Alliance at the Environmental Leadership and Environmental Innovators of the Year awards.
The Kings' staff installed solar panels with grid alternatives for veteran and low-income families in the Greater Los Angeles Area, cutting their electrical bills immensely.
The Kings are not the only royalty in California. The San Jose Sharks have hosted beach clean-ups and park reclamation projects while supporting the San Francisco and Oakland Zoo to provide students with lessons about the marine habitat and the importance of the relationship between the living sea and the environment.
The Carolina Hurricanes partnered with Resolute Building Intelligence, who help building owners and operators better understand energy use and run their buildings more efficiently, resulting in significant energy consumption reductions without significant capital investments.
In their first year as partners, the Hurricanes' PNC Arena reduced electrical consumption by 7 percent, natural gas consumption by 11 percent and domestic water consumption by 15 percent.
Breaking Down the Numbers
Talk is cheap in this day and age but the NHL has the numbers to back up their commitment to preserving the environment, including the frozen ponds that galvanized and cultivated the game more than 100 years ago.
Bonneville Environmental Foundation (BEF), a non-profit provider of market-based solutions designed to help businesses and organizations balance their carbon and water footprints, unveiled the NHL Water Restoration Project through NHL Green.
This relationship resulted in the 2011 Stanley Cup Finals achieving the first water-neutral series in NHL history, which is an offsetting of one's water consumption or balance of water accounts.
The NHL and BEF have helped return over 88 million gallons of water to freshwater streams across North America through their Gallons for Goals program, which is their commitment to match 1,000 gallons of water to a critically dewatered river for every goal scored.
RT @NHL: The NHL has restored more than 88 million gallons of water in streams across North America. #NHLGreen

Join the NHL and each of its 31 teams all this month as we renew our collective commitment to environmental sustainability. pic.twitter.com/IStjkjrZ2c

— Giant Interactive (@GiantInfo) March 1, 2018
In their efforts for landfill reduction, all NHL clubs have begun programs to collect and donate prepared, untouched food to organizations in need. More than 550,000 pounds of food have been donated, avoiding landfill waste while also strengthening the community as a whole.
With Vancouver set to host the 2019 NHL Entry Draft, they are going to have to add a few trees to their viridescent city. Since it's inauguration in 2012, the NHL Legacy Tree Project has planted more than 300 trees, one tree per club in the host city of that year's draft.
Past Players Continue Assisting on Goals
Former NHL defenceman Andrew Ference and goaltender Mike Richter have been monumental beginning in the grassroots of these initiatives supported now very heavily by commissioner Gary Bettman and the league.
Ference, a veteran of over 900 NHL games, has a unique perspective of how sustainable practices can not only make the world a better place but those who support them can make some green themselves.
"I'm really intrigued by some of the financial side of this, the investment side of putting together strategies for some of these big funds. That can have an incredible impact on rewarding good businesses and business with good sustainability practices," said Ference.
The 2011 Stanley Cup champion was instrumental in creating NHL Green and has continued his motivated efforts since a hip injury forced his early retirement.
"He's tremendously important as an ambassador because of the fact that he genuinely believes it," said Omar Mitchell, vice president for corporate social responsibility at the NHL.
Richter takes a different yet somewhat similar approach in that he realizes the economic impact these sustainable practices have for the future of hockey.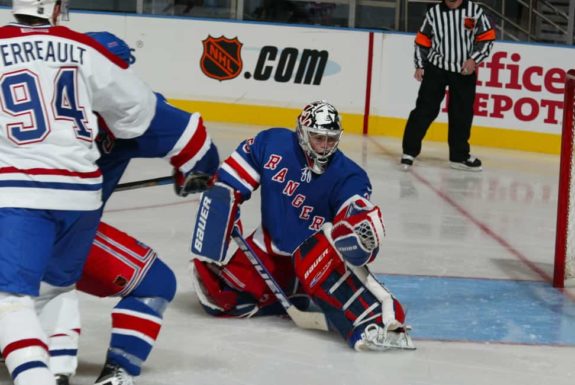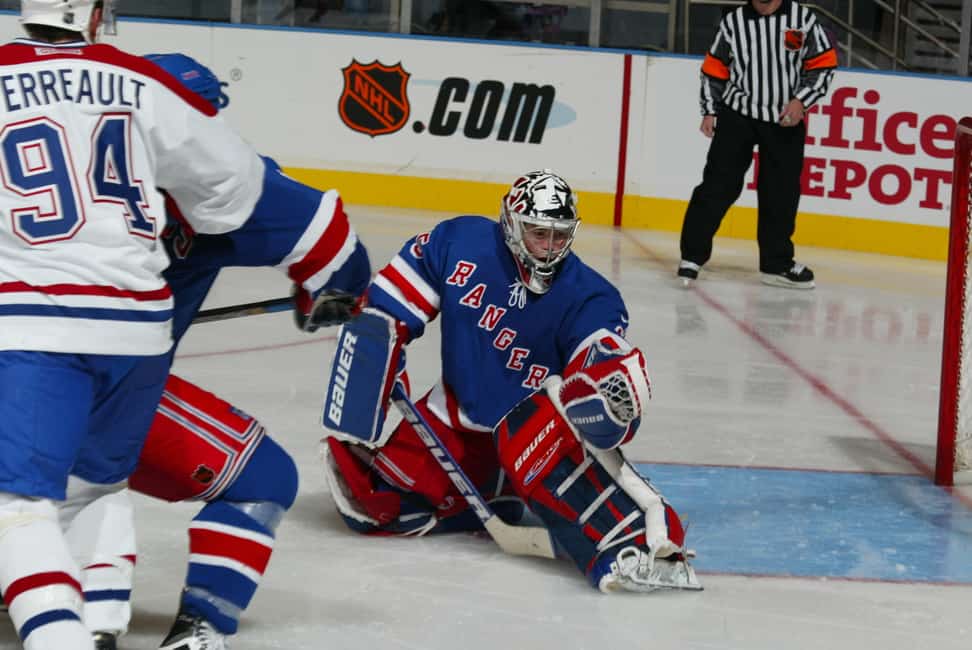 "Hundreds of thousands of dollars go to make that artificial ice every year, and that's why your kid has to pay so much to play," Richter said. "The NHL has done the best thing they can do to prove itself by cleaning up their own backyard." 
The former New York Rangers netminder isn't looking to make a profit for the NHL but rather an investment of sorts that will encourage more kids to play by making it affordable through water neutrality.
"If we can start systematically bringing the operating costs of the community rinks down it will translate into getting more kids to play."
As the 25th-largest user of green power in the United States, the NHL is, for once, ahead of the National Football League, National Basketball Association and Major League Baseball on a platform that helps globally.
"We believe that this effort is not only the right thing to do for the environment, but is also a core strategy for the long-term success of our league," said Bettman.