As the 2014-2015 NHL season gets closer to the Stanley Cup Playoffs, the NHL Top 10 will measure the 10  best teams around the league on a weekly basis. The list will be created by a panel of The Hockey Writers contributors.
Week 19 of the NHL season saw many of the top teams start or continue winning streaks, while goaltenders Carey Price and Pekka Rinne continued to dominate the competition and set up one heck of a Vezina Trophy race.
In the East, Rick Nash and Alexander Ovechkin continued their torrid scoring seasons. Did both do enough to earn a place in the list? And what's going on with the Ducks? Read on to find out.
---
No. 10: New York Rangers (33-16-5)
(Last Week: Not Ranked)
The New York Rangers cracked the Top 10 with the last spot in the list after going 3-0-0 last week.
The Blueshirts won the first three games of their four-game road trip, culminating in Saturday's 5-1 drubbing of the Arizona Coyotes in which Cam Talbot stopped 34 of the 35 shots he faced.
The 27-year old is 4-1-1 in February since being forced to take over for Henrik Lundqvist, although he's had a lot of help from his offense, namely Rick Nash, who continued his duel with Alexander Ovechkin for the Rocket Richard Trophy last week by scoring his 34th and 35th goals of the season.
The Rangers have a busy four-game week starting tonight with another go against the rival Islanders, who've had the better of the season series, winning the first three meetings.
No. 9: Anaheim Ducks (35-15-7)
(Last Week: 7th Change: -2)
It seems crazy to rank the overall NHL leader in the standings this low, but the Ducks simply aren't playing good hockey at present.
Losers of four of five, Anaheim dropped a showdown with Bruce Boudreau's former team last night, with Washington coming into the Honda Center and having their way with the hosts.
The Ducks lost both forward Matt Beleskey and defenseman Sami Vatanen to upper-body injuries in the contest while captain Ryan Getzlaf has been held pointless in the last three games after returning from injury last week.
The backup goaltending duo of Ilya Bryzgalov and John Gibson gave up 12 goals during last weeks 1-2-0 stretch and will need to right the ship before Wednesday's meeting with Steven Stamkos and Tampa Bay.
No. 8: Pittsburgh Penguins (32-15-9)
(Last Week: 8th Change: <–>)
The Penguins dropped a fantastic shootout in Chicago on Sunday afternoon but enjoyed a relatively strong week, going 2-0-1 with a shootout win over Ottawa on Thursday after dusting Detroit 4-1 the night before.
Marc-Andre Fluery has been fantastic lately, giving up just two goals in his last four starts, but the offense hasn't done him any favors.
Pittsburgh has lit the lamp just 15 times in seven games to start February and the lines have struggled to find a solid, working chemistry, even as Sidney Crosby climes back in the scoring race.
The Penguins will host the Capitals and Blue Jackets early this week before traveling to play the Blues on Saturday.
No. 7: New York Islanders (37-18-1)
(Last Week: 9th Change: +2)
Winners of four straight and five of seven this month, the Islanders make the Top 10 at No. 7 this week.
So why so high for the Metropolitan Division leaders? Where's the ceiling for this team? The Islanders lost the only game against a playoff team this month in a 2-1 defeat against Boston and have been bolstered by a bunch of friendly matchups.
This week provides an excellent test for the Islanders to truly show if they're legit or not. New York will play five games this week, starting tonight against the rival Rangers whom they've dominated. Then it's on to Carolina tomorrow night before a whirlwind end of the week with Nashville coming to town on Thursday, traveling to play the Caps on Saturday and returning to the island on Sunday to play Vancouver.
Anders Lee has really made a difference for the top line, fitting in seamlessly to continue to give the Isles a major scoring threat skating alongside John Tavares.
No. 6: Tampa Bay Lightning (35-17-6)
(Last Week: 2 Change: -4)
The Lightning rebounded last night in a 5-2 win over San Jose after getting drubbed 6-3 by the Blues on Thursday in a meeting of conference powers.
A 3-2 overtime defeat in Nashville two days before was disappointing as the Lightning are winless against the Central's Big 3 in Chicago, Nashville and St. Louis on the season.
Ben Bishop's play in net has been a bit erratic lately after giving up 13 goals in his past four starts while losing some ground to backup Andrei Vasilevskiy.
Tampa Bay continues a five-game swing out west this week looking to continue its successful play against the Pacific Division with matchups against Los Angeles, Anaheim and Arizona before heading to Denver on Sunday to take on the Avs.
No. 5: Detroit Red Wings (31-13-10)
(Last Week: 3 Change: -2)
In the midst of another odd scheduling quirk, Detroit dropped both of its games last week, getting spanked 4-1 by the Penguins on Wednesday before dropping a 5-4 shootout against the Jets on Saturday.
It wasn't the kind of return Jimmy Howard was looking for after making his first start in over a month.
The Wings have given up four goals or more in six of their past 10 games but have managed to go 7-2-1 over that stretch.
Detroit begins a rivalry week with a huge Atlantic Division tilt against Montreal tonight before starting a six-game trip against the west in Chicago on Wednesday.
No. 4: Chicago Blackhawks (35-18-4)
(Last Week: 4 Change: <–>)
Speaking of those Blackhawks, Chicago retains its spot at No. 4 in the Top 10 after another mediocre week saw the team pick up six of a possible eight points in the first half of its eight-game homestand.
Winners of two in a row, the Blackhawks beat the Penguins in a shootout on Sunday, the second straight result over Pittsburgh in the skills competition, but dropped games against Arizona and Vancouver early in the week after forcing overtime in both games.
Marian Hossa has been the hottest player in the league in February, seemingly coming out of a season-long slumber by scoring seven goals in his last five games. Hossa had just 10 on the season before that stretch began.
The Blackhawks will continue to get the national-television treatment this week with games against Detroit and Boston on the docket.
No. 3: St. Louis Blues (37-15-4)
(Last Week: 5 Change: +2)

Brian Elliot was sensational for the Blues on Sunday, stopping 40 of 41 shots the Florida Panthers threw at him in regulation and overtime before earning the win in a shootout.
The Blues did blow a 1-0 lead in the final minutes of the contest and didn't look particularly strong against a Panthers team that was playing the second-half of a back-to-back, but the win made it a perfect 3-0-0 week for St. Louis after dropping two in a row.
David Backes, Alexander Steen and T.J. Oshie each had a goal as the top line powered the Blues to an impressive 6-3 win over Tampa Bay on Thursday, cementing the Central's dominance this season against Eastern contenders.
Backup goaltender Jake Allen has now won his past four starts while St. Louis has held opponents to three goals or less in six of eight games this month.
No. 2: Montreal Canadiens (36-15-4)
(Last Week: 7 Change: +5)
Montreal jumps all the way up to No. 2 in the Top 10 after going 2-0-1 last week despite suspect performances against some of the league's worst teams.
The Canadiens have needed overtime in each game last week, but Carey Price continues to be a monster in net for the Habs.
Price has answered Pekka Rinne's grip on the Vezina Trophy by posting unreal numbers over the past month and a half. The 27-year-old is 4-1-0 in February with a 1.57 goals against average and a .937 save percentage. Price is 9-1-0 in his last ten starts and hasn't given up more than two goals in a game since January 6th.
His play alone has made Montreal the team to beat in the Eastern Conference and the Habs will begin a four-game week with tonight's Atlantic showdown in Detroit.
No. 1: Nashville Predators (38-12-6)
(Last Week: 1 Change: <–> Weeks at No. 1: 2)
The rich always seem to get richer.
The Predators have been a machine of late, winners of five straight while scoring an efficient three goals in each of those games, including a big 3-2 overtime win against Tampa Bay on Tuesday.
Pekka Rinne has dominated after shaking the cobwebs off in a 5-2 loss against the Ducks on the 5th, winning his last four starts while giving up six goals combined in that stretch.
Cody Franson had to feel like Dante ascending out of the Inferno when he got confirmation that he was heading back to Nashville to join a deep defensive core.
Mike Santorelli was somehow a plus-7 in Toronto and adds nice depth to the team. He should be able to find a home somewhere in the top-nine.
Biggest Gain: Montreal +5
Biggest Loss: Tampa Bay -4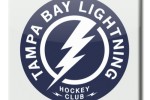 Like our list? Was any team ranked too high, or too low? Who did we leave out? Let us know in the comments below!