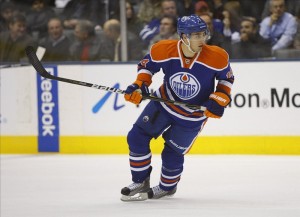 With the NHL locking out its players on September 15th, one has to look pretty hard to find any positives in the situation.  Even harder to find is anyone who is actually benefiting so far. With the NHL brand taking a huge hit regardless of when the work stoppage is settled, there is one league that could benefit greatly and that is the American Hockey League.
Overshadowed by the bright lights of the NHL, the second tier league often goes along in relative anonymity.  With more and more teenagers and top draft picks going straight to the NHL and skipping the AHL developmental step along the way, these farm teams often are not a huge draw and do not garner many headlines.
It is an unfortunate situation, however, because it is a very talented league with some of the best hockey no one knows about.  People forget just how many current NHL stars got their start in the AHL.  Players such as Claude Giroux, Martin St. Louis, Zach Parise and Bobby Ryan all suited up for their team's AHL affiliates before reaching star status in the NHL.
With none of those players playing in NHL sweaters for the foreseeable future, the NHL's loss is the AHL's gain.  With the season set to start in less than a week, the AHL has gotten an impressive influx of talent.
Players such as Jordan Eberle and Ryan Nugent-Hopkins will be playing in Oklahoma City, Brayden Schenn and Sean Couturier in Adirondack, and Adam Henrique and Adam Larsson in Albany to name a few.
Teams like OKC, Adirondack and Albany promise to be a good draw even just based on the names above, there is also last year's finalists in Syracuse (formerly Norfolk) and Toronto who return very similar rosters with some NHL upgrades like Brett Connolly and Jake Gardiner and numerous other teams that will have big names in their lineups.
Unfortunately for hockey fans this situation is very reminiscent of the last lockout eight years ago in 2004-05.  In that year the AHL boasted many current all-stars when names like  Eric Staal, Mike Richards, Patrice Bergeron, Ryan Miller, Dustin Brown, Jason Spezza and Cam Ward were all sent down following the work stoppage.
Eric Staal was one player who did not see it as a step back in his development;
You have to make the most of it and that's what I tried to do," Staal told the Raleigh News and Observer. "Looking back, it benefited me. It was being put in situations where I could succeed — being put on the power play, penalty kill, first-line minutes.
Jason Spezza is another player who benefitted from a bad situation.  He had played in over 100 NHL games at that point but still went down to Binghamton and ended up winning the scoring title and was the AHL MVP, and his NHL game took off from there.
NHL young guns that could be in a similar positions are players like Cody Hodgson (Rochester), Braden Holtby (Hershey), Oliver Ekman-Larsson (Portland), Chris Kreider (Connecticut), Jaden Schwartz (Peoria) and Alex Burmistrov (St. Johns) and could take the opportunity to take their game to a new level.  They also promise to be a big attraction in their American League markets.
There are also the highly touted organizational top prospects that fans can get an early sneak peek at, players like Mikael Granlund and Charlie Coyle (Houston), Justin Schultz (Oklahoma City), Emerson Etem (Norfolk), and Sven Baertschi (Abbotsford).
For a fraction of the price fans can see some of their teams young and up and coming stars to feed their hockey addiction and and come away with a great experience.
No one is saying that the AHL will step in and fill the void left by the NHL stoppage nor will it ever come close to that level for countless reasons.  However, with no NHL hockey on the horizon in the near future, the AHL will certainly be one of the benefactors for as long as there is a lockout.
It should also give fans a new appreciation for the depth of hockey North America has to offer.